---
Spinwave Systems Expands its Line of Wireless Devices with the Release of Humidity Sensors











Versions Available for Measuring Room Relative Humidity and Combination Temperature/Relative Humidity
Westford, MA – May 15, 2007 – Spinwave Systems, a leading provider of wireless sensing products for the commercial building controls and industrial automation markets, announces the availability of its new line of wireless relative humidity sensors. Spinwave's relative humidity sensors are an important addition to the company's product line as they expand the ability of Spinwave's wireless sensor networks to measure different environmental variables.
The new sensors utilize Spinwave's A3 technology, a patent pending method and system which eliminates the problem of interference from other RF sources while minimizing power consumption. The result is a highly reliable, easy to use and easy to maintain wireless sensor network.
The sensors, which are temperature compensated and factory calibrated, are available in two models – a room relative humidity sensor and a combination temperature/relative humidity sensor for those applications requiring local indication of temperature and humidity in a single device.
The units are accurate to +/- 2% RH and are powered by two 1.5V Lithium AA batteries (a line powered option is available.) Estimated battery life is 3 to 8 years, depending on the selected transmission interval rate.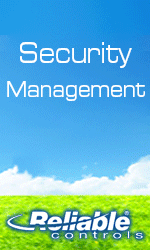 Sensors Easily Interface to Any Building Automation System
Spinwave's wireless relative humidity sensors can be easily interfaced to any building automation system by simply mapping a sensor's values to analog outputs on Spinwave's Direct I/O Interface board or, alternatively, mapping sensor data to preconfigured protocol objects (e.g. BACnet objects, LON SNVTs or Modbus registers) on Spinwave's BMS Protocol gateways.
Spinwave Wireless Solutions Meets the Needs of the Building Controls Market
Spinwave's wireless solutions are specifically designed with building owners, operators, and systems integrators in mind. The network is easy to install and use, requires little maintenance and provides solutions that are cost effective and ultra-reliable.
For more information on Spinwave's relative humidity sensors, download the humidity datasheet at:
http://www.spinwavesystems.com/DataSheets/Humidity%20Sensor%20Data%20Sheet%200407A.pdf

About Spinwave Systems
Spinwave Systems is a technology rich company focused on developing state-of-the-art wireless sensors and wireless mesh networks for the industrial automation and the commercial building controls markets. Spinwave's products and systems enable operations personnel to easily generate data about their buildings and processes enabling them to reduce costs and improve productivity. Spinwave's unique system architecture enables seamless integration of wireless sensors to automation systems from all major manufacturers. To learn more about Spinwave's products, please visit www.spinwavesystems.com.

---


[Click Banner To Learn More]
[Home Page] [The Automator] [About] [Subscribe ] [Contact Us]