---
Understanding Today's U.S. Electric Power Industry, ISOs & the Basics of Wholesale Power Transactions











A One-Day Classroom Seminar (CPE Approved) June 12, Philadelphia - Crown Plaza Philadelphia Center City
This one-day program is for professionals who are looking for a comprehensive and clearly explained understanding of the structure and function of the U. S. electric power industry. The seminar also addresses the current status of today's U.S. open access power markets and its unresolved issues; the fundamentals of how the PJM market operates; and the essential elements of bulk power trading.
What You Will Learn:
The structure and function of the electric service system.

How the North American power grid is structured and how it operates; the properties of electricity, its terms and units; who the key players are in the industry; and how control areas, spinning reserves, economic dispatch and load following generating units operate. You will also receive a list of key industry websites.

The differences between ISOs, transcos, ITCs, RTOs, and ITPs; and what today's ISO/RTO status is by region (Includes a detailed map).

How the PJM and Texas ISO Day-Ahead markets operate; how the upcoming California Day-Ahead market may operate; what locational marginal pricing (LMP) is, and why it is important; how LMP is applied in the PJM market, and why FTRs, TLRs and RPM are important concepts to understand. (The seminars presented at the Houston and California locations will discuss the Texas and California/Western Power markets respectively. PJM will only be summarized at these locations.)
You will also Learn:
The structure and characteristics of the spot and forward bulk power markets.

The terminology, concepts and mechanics of bulk power trading, and the difference between physical, scheduled and contract path power flows.

How to execute a spot power transaction - including common contract language, how to obtain transmission capacity, scheduling and NERC tagging requirements.

What sellers choice is; how forward transaction "daisy chains" form at virtual trading hubs; what a financial bookout is; and how bulk power can be financially traded.
Seminar Agenda
Morning:
The properties and terminology of electricity - current, power, var, voltage, etc

An overview of the electric service system, and how it works

The pros and cons of different types of electric generation, and how they work.

The structure and function of the North American power grid

Who the various industry participants are and their roles

Why open access power markets are so politically complicated

How control areas function, what spinning reserves are, and how the lights are kept on.

What happened with the August, 2003 blackout

A summary of FERC Orders 888, 889, 2000 and SMD

The difference between ISOs, ITCs, Transcos and RTOs are, and where they stand today.

What TLRs, ATC, OASIS, ICAP, pancaking rates, shrinkage and other terms mean.

The different types of electric generating units and how the are economically dispatched.

The different types of electric transmission service and how it's secured

What locational Marginal Pricing (LMP) is and why it's used

The difference between auction and bilateral bulk power markets and the pros & cons of each

The fundamentals of the PJM, MISO, ERCOT or California market (Depending on seminar location) and the role of LMP

How the PJM/MISO/ERCOT/California two-settlement energy and Day-Ahead markets operate.

The meaning of the terms "RPM" and "Forward Capacity Markets " and why these issues are important.

A summary of the key issues of today and where the U. S. electric power industry is headed, including a brief discussion the implications of transmission rates on the building out the power Grid.

The pros & cons of PJM's RPM generation capacity planning proposal versus MISO's market-based approach.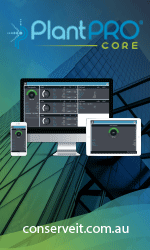 Afternoon:
What PJM FTRs are, their equivalent in other ISOs, and why these financial instruments are used.

An overview of the similarities and differences between the PJM, New York, New England, MISO, ERCOT and/or California markets. (Depending on seminar location)

The fundamentals of bilateral bulk power trading including trading units

The structure of electricity spot and forward markets

Common terminology and contract language used for bilateral power transactions.

How to secure transmission capacity using OASIS

How to calculate shrinkage and line losses

How to prepare a NERC tag

Why " Sellers' Choice" is an important concept to understand.

How power marketers and traders buy and sell forward power at "virtual hubs" in PJM, MISO and other locations.

The difference between physical, scheduled and contract path power flows.

How to financially trade physical power with financial bookouts.
Your Instructor
John Adamiak is President and Founder of PGS Energy Training and is an expert in energy derivatives and electric power markets. Mr. Adamiak is a well-known and highly effective seminar presenter who has over 20 years experience in the natural gas and electric power industries. His background includes 10 years as a seminar instructor, 9 years of energy transaction experience, and 6 years of strategic planning and venture capital activities. John's academic background includes an M.B.A. degree from Carnegie Mellon University.
Who Should Attend this Seminar?
Professionals from electric utilities, generators, municipals, power marketers, banks, government regulators and industrial companies; energy and electric power executives; attorneys; government regulators; traders & trading support staff; marketing, sales, purchasing & risk management personnel; accountants & auditors; plant operators, engineers and corporate planners.
Prerequisites
This fundamental level group live seminar has no prerequisites. No advance preparation is required before the seminar.
Why Choose PGS?
Since 1996, PGS seminars have been known for their clear explanations and in-depth content. Register for a PGS program today, and team up with the leader in electric power and energy education. Over 3,000 energy and financial professionals have already attended PGS's proven courses.
For more information and to register visit http://www.pgsenergy.com/schedule.html
---


[Click Banner To Learn More]
[Home Page] [The Automator] [About] [Subscribe ] [Contact Us]