---
CONNECTIONS(TM) EUROPE: Strategies for Digital Living Markets Announces Speakers & Event sponsors











Dallas, TX October 31 - CONNECTIONS(TM) Europe today announced the event sponsors and speakers for its upcoming inaugural event, November 14-16, 2006, at the Adlon Kempinski in Berlin, Germany. CONNECTIONS(TM) Europe: Strategies for Digital Living Markets, produced by Parks Associates in partnership with the Consumer Electronics Association (CEA.), offers the European continent a single, focal event examining the international trends, strategies, and key players pertinent to the development of digital living technologies.
"As consumer demand for technology products and services increases and the products and services become more affordable and accessible, it is critical for companies to understand the business models, competitive dynamics, and latest industry developments and standards for these technologies," said Tricia Parks, CEO, Parks Associates. "CONNECTIONS(TM) Europe helps executives gain a better understanding of these markets on a global scale and provides an ideal networking opportunity.
Conference Sponsors include:
ANCHOR: Deutsche Telekom; Echelon Corp.; Siemens Communications
DIAMOND: HomePlug Powerline Alliance
PLATINUM: MoCA
GOLD: iControl Networks; Zensys
RECEPTION: TransMedia
SILVER: AwoX; BrainMedia; Casero; Design of Systems on Silicon (DS2); Enure Networks; Gyration; Intamac Systems
BREAK: Digital Plumbers; SiConnect; SmartLabs, Inc.
PLATINUM SUPPORTING MEDIA: CNET Networks
PLATINUM SUPPORTING ORGANIZATIONS: The DECT Forum; eco; Network for Online Commerce (NOC); Wi-Fi Alliance
SUPPORTING ORGANIZATIONS: ADMIN Ltd.; The Bohle Company; Broadband Services Forum; Circle F; The Home Gateway Initiative; iHollywood Forum; ISMA; JETRO; KNX Association; LonMark International; OSGi Alliance; UHAPI Forum; The Wi-Fi Technology Forum (Wi-Fi-TF); The WiMedia Alliance
SUPPORTING MEDIA: Antenna Systems & Technology; autoConnect; AutomatedBuildings.com; The BRIDGE; CASADOMO.com; Connect-World; ConneXie; Converge! Network Digest; Digital Media Wire; Domotique News; HDTV Magazine; HiddenWires; Home Toys; IPTV Industry; Mobile Media; Multimedia I.T.; Multiroom; Screen Digest; SkyREPORT.com; Telco Media News; TelecomsEurope; TVover.net; VTECHLINK; World Telemedia
Keynotes
Lydia Aldejohann, Vice President Strategy & Head of Business Innovation, Siemens Networks GmbH & Co.KG and
Stefan Jenzowsky, Partner & Managing Director Business Development, Siemens Networks GmbH & Co.KG
Guido D'hert, VP Strategy & Business Development, BU Home, NXP
Bernd Kolb, Member of the Board of Management, T-Com, Deutsche Telekom
M. Kenneth Oshman, Chairman and CEO, Echelon Corporation
Matthew Theall, President, HomePlug Powerline Alliance
Parks Associates Pre-Conference Workshop Speakers
Andrew Cornford-Matheson , Global Services Architect, SupportSoft
Ray Cronin, CEO, Azimuth Systems
Yaal Eshel, Director, Business Development, Europe, Jungo
Heather Kirksey, Sr. Manager, Standards and Emerging Technologies, Motive Inc.
David Sayag, Founder & VP Marketing, Enure Networks
Richard Staveley, VP Sales and Business Development, UbiquiSys
Juha Stenberg, Managing Director, LiLLi Group Ltd
Speakers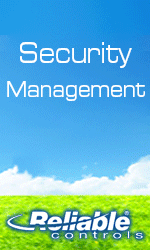 Francisco Alija-Garmsn, Engineer, CARTIF Foundation
Dan Bauer, CEO and Founder, Lusora
Lars Bengtsson, President and CEO, Kreatel Communications, a Motorola Company
Giovanni Benini, Vice President Home Entertainment, Siemens Communications
Erich Boehm, CTO, Audivo
Elena Branet, Sr. Marketing Manager, EMEA, Microsoft Corp.
Alexander Bruehl, Senior Partner, Atlas Venture
Andrew Burke, Media and Telecommunications Advisor, Digital Plumbers
Alain-Gabriel Courtines, Investment Director, Intel Capital
Joe Dada, CEO, SmartLabs, Inc. (Insteon)
Jeff Dean, Practice Lead - Rich Media Services, Cisco Systems
Vijay Dhingra, Director of Product Management, Echelon Corp.
Victor Dominguez, Director of Standards and Strategy, DS2
Paolo Falcioni, International Technical Affairs, Indesit Company (Formerly Merloni)
Meredith Flynn-Ripley, CEO, Integra5
Christos Georgopoulos, Managing Director, InAccess Networks SA
Samina Husain, Technical Marketing and PLM for the Cable Solution, SURPASS Home Entertainment
Erich Kamperschroer, Chairman, DECT Forum
Brad Kayton, VP Marketing, 4HomeMedia
David Keeley, CTO, Europe, Middle East, and Africa, Motorola, Inc.
Menno Kleingeld, Senior Marketing Director, BU Home, NXP
Donald Leka, Chairman & CEO, TransMedia
Avner Matmor, CEO, President, & Co-Founder, Yitran (HomePlug Powerline Alliance)
Kevin Meagher, CEO, Intamac Systems Ltd
George Meek, General Manager, Europe, Limelight Networks
Andy Melder, SVP, Sales, Marketing, and Business Development, Intellon Corp.
Andreas Neus, Media & Entertainment EMEA Lead, IBM Institute for Business Value (IBV)
Paolo Pastorino, Chief Technology Officer, Home Gateway Initiative
Horst Peiffer, Principal Business Consulting, Market Unit Northern Europe, Ericsson GmbH
Florian Peter, CEO, CScout Inc.
Reza Raji, President & CEO, iControl Networks
Stephen Reeder, Vice President, Business Development, EMEA, ICTV, Inc.
Scott Reeves, Technical Director, EMEA, Ruckus Wireless
Henrik Rinnert, Managing Director, MFD (Mobiles Fernsehen Deutschland GmbH)
Robert Rodenbucher, Director, Business Development, AwoX
Tom Sack, CEO, Secyourit GmbH
Thomas Salzer, Managing Director, Crestron Germany
Daniel Schellhoss, Executive Vice President, ProSyst Software GmbH (OSGi)
Georg Schwegler, CEO, T-Venture
Tony Shakib, President and CEO, Zensys (Z-Wave)
Eric Smith, Chief Technology Officer, Control4
Thomas Staneker, Vice President, IPTV, T-Com Innovationsgesellschaft mbH
Robert Stead, Vice President, Marketing, SiConnect
Alexander Tettenborn, Head of Unit - Broadcasting and Media Economy, BMWi
Kai Thomsen, European Regional Director, BrainMedia
Staffan Truve, Managing Director, SICS
Karsten Verhaegen, Vice President, Telephony & Mobile Business Unit, Thomson
Svein Vetti, ZigBee Business Development Manager, Europe, Texas Instruments (Zigbee)
Barry Volinskey, Vice President, Wireless LAN Marketing, Metalink Ltd.
Gemini Waghmare, Vice President, Corporate Development, Casero
Ladd Wardani, VP, Business Development & Co-Founder, Entropic Communications; President of MoCA
Peter Weber, Manager Corporate Communications, Panasonic Europe Ltd.
For more information on CONNECTIONS Europe http://www.connectionseurope.com, to view the preliminary agenda, or to register for the conference, visit http://www.connectionseurope.com.
ABOUT CONNECTIONS(TM) Europe
CONNECTIONS(TM) Europe: Strategies for Digital Living Markets, produced by Parks Associates in partnership with Consumer Electronics Association (CEA.), is an executive event that expands the scope and mission of the leading executive conference and showcase dedicated to advanced digital lifestyle solutions for residential and mobile environments. http://www.connectionseurope.com
---


[Click Banner To Learn More]
[Home Page] [The Automator] [About] [Subscribe ] [Contact Us]