---
Agent Video Intelligence's Latest Enterprise Video Analytics Platform Delivers Enhanced Feature Sets, Improved Core Functionality











New Agent Vi 3.0 Adds Support for Loitering Detection, Object Counting, Object Removal and Tailgating Detection; Provides Enhanced PTZ Support
New York, October 30, 2006 – Agent Video Intelligence™ , Inc. , the global leader in enterprise video analytics, today announced the latest release of its next generation video analytics and surveillance platform - Agent Vi 3.0.
"Agent Vi 3.0 arrives at a unique time in the evolution of video surveillance and business intelligence," stated Dieter Kondek, President and CEO of Agent Vi. "With video surveillance becoming mainstream across both the public and private sectors, Global 2000 enterprises as well as traditional security customers are requiring proven, reliable and cost-effective video analytics technology as part of their overall security postures that most legacy CCTV vendors aren't able to provide. Agent Vi 3.0 is a watershed release for the entire security industry."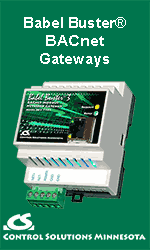 Agent Vi 3.0 supports an expanded video analysis feature set, including loitering detection, tailgating detection of both humans and objects, object and people counting, object removal detection and group and crowd detection. In addition, Agent Vi provides enhanced Pan-Tilt-Zoom (PTZ) functionality with object tracking and tour mode support. The new release also enhances the overall performance of Agent Vi's core detection engines, upgrades its core baseline performance and significantly enhances the platform's functionality in marine environments.
Kondek continued, "We believe that Agent Vi 3.0 is truly unique within the video intelligence and surveillance industry. Our development team did a superb job slotting the new analytics enhancements into the server side of our environment. In addition, the upgrade and its added behaviors reduces the footprint of the Vi-Agent, and our bandwidth consumption remains the same (15-25 KB). As a result, our customers will continue to receive the highest levels of analytics in the industry with no change to their existing infrastructures."
Agent Vi 3.0 is currently finishing several major pilot and beta tests worldwide and will be generally available this December with special introductory and upgrade pricing.
About Agent Video Intelligence
Agent Video Intelligence™, Inc. (Agent Vi™), is the global leader with the only enterprise grade solution in Video Intelligence and Video Content Analysis Technology with its patented Image Processing over IP (IPoIP)™ family of video surveillance software. Founded in 2003, Agent Vi is the first company to provide embedded and distributed artificial-intelligence video analytics software with the low bandwidth required by video surveillance networks to support extremely large numbers of distributed cameras at lowest industry cost. With headquarters in New York; regional sales offices in Pleasanton, CA, Atlanta, GA and Madrid, Spain, and the R&D Lab in Tel Aviv, Israel, the company has over 3 years of successful field deployment worldwide. For more information on Agent Vi, visit: www.agentvi.com.

---
[Home Page] [The Automator] [About] [Subscribe ] [Contact Us]