---
Ember and Microchip Technology offer fast and easy ZigBee™ Solution











Ember's EM260 ZigBee system fully integrated with PIC16 and PIC18 microcontrollers
BOSTON, MA and CHANDLER Ariz., Nov. 1, 2006 – Microchip Technology Inc. (NASDAQ: MCHP), a leading provider of microcontroller and analog semiconductors, today teamed with Ember to offer Microchip customers a fast and easy solution for building ZigBee™ protocol wireless applications.
Microchip will offer users of the PIC16 and PIC18 families of 8-bit flash microcontrollers a simple solution to add ZigBee to their application with the Ember EM260 ZigBee co-processor. With ZigBee integration built into the solution, Microchip customers can now tap into the fast-growing ZigBee market for wireless sensor and control applications, without having to learn how to program a new microcontroller or master the intricacies of wireless networking.
ZigBee wireless embedded networking technology promises to enable billions of devices to support low-cost, low-power sensor and control applications, such as home and building automation, industrial controls, inventory management, automatic meter reading (AMR) and environmental monitoring. The market for IEEE 802.15.4/ZigBee devices is expected to reach $1 billion between 2008 and 2010, according to two research firms, In-Stat and Northern Sky Research.
"We wanted to offer our customers a quick solution to ZigBee enable their products, without requiring them to be networking experts. The Microchip/Ember ZigBee solution allows them to use the PIC® microcontroller environment they already know and let the co-processor handle ZigBee," said Mitch Obolsky, vice president of Microchip's Advanced Microcontroller Architecture Division. "We partnered with Ember because of the maturity, performance and advanced capabilities of its ZigBee co-processor."
Microchip will offer a reference design utilizing the PIC16F917 microcontroller, the EM260 ZigBee co-processor, and the EmberZNet™ networking stack and documentation. The reference design is available for immediate download from Ember's developer community website at dev.ember.com/software, and is also expected to be available on Microchip's website www.microchip.com in November 2006.
"The Microchip/Ember package shields PIC16 and PIC18 developers from the complexities of wireless embedded networking," said Robert LeFort, CEO of Ember. "It's ideal for Microchip customers that have standardized on the popular PIC platform and wish to access ZigBee technology painlessly, without having to rewrite and port their application code to a new platform."
The EM260 integrates an IEEE 802.15.4 radio, network processor and onboard memory to run a complete ZigBee network protocol stack. It offers Microchip customers building ZigBee products dramatic reductions in component size, cost and power consumption, while delivering twice the wireless range of competitive ZigBee radios. In addition to full support for the ZigBee standard, EmberZNet supports application profiles for home controls as well as user-defined network applications. It also features an Ember transport layer to provide more reliable wireless communication between nodes and enable distributed bindings.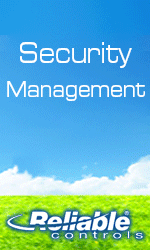 Microchip's 8-bit PIC microcontrollers feature a powerful architecture, flexible memory technologies, comprehensive easy-to-use development tools, extensive application notes, complete technical documentation and post design-in support through a worldwide sales and distribution network. PIC microcontrollers provide easy migration across product families, providing seamless program memory expansion, pin compatibility, and a unified development environment for all of Microchip's 8-bit and 16-bit controller products.
ZigBee: Wireless Control That Simply Works
The ZigBee Alliance is an association of companies working together to enable reliable, cost-effective, low-power, wirelessly networked, monitoring and control products based on an open global standard. The ZigBee Alliance is a rapidly growing, non-profit industry consortium of leading semiconductor manufacturers, technology providers, OEMs, and end-users worldwide. Membership is open to all. Additional information can be found at www.zigbee.org.
About Microchip Technology
Microchip Technology Inc. (NASDAQ: MCHP) is a leading provider of microcontroller and analog semiconductors, providing low-risk product development, lower total system cost and faster time to market for thousands of diverse customer applications worldwide. Headquartered in Chandler, Arizona, Microchip offers outstanding technical support along with dependable delivery and quality. For more information, visit the Microchip website at www.microchip.com.

About Ember Corporation
Ember enables communication among embedded microcontrollers with standards-based wireless mesh networking semiconductors and software. Ember helps its customers to automate home appliances, lower energy consumption in buildings, keep borders and infrastructure secure, and control industrial processes, just to name four of the many diverse applications being developed by Ember's more than 100 customers. Spun out of MIT in 2001, Ember is headquartered in Boston and has its radio development center in Cambridge, England and distributors worldwide. Ember is a lead member of the ZigBee Alliance, and its platform is the National Technical Systems' (NTS) "Golden Suite" for 802.15.4/ZigBee interoperability testing. For more information, please visit www.ember.com.

---

[Click Banner To Learn More]
[Home Page] [The Automator] [About] [Subscribe ] [Contact Us]