---
Wawa Food Markets Selects Tridium's Niagara Convergence Retail Application as its Enterprise Automation Platform
Niagara to be deployed in 550+ convenience stores to lower energy costs, reduce maintenance costs, and maximize operating efficiencies











RICHMOND, VIRGINIA, November 13, 2006- Tridium, Inc., the leading provider of device to enterprise automation, today announced that its Niagara Convergence Retail Application has been selected by Wawa Food Markets, a chain of more than 550 convenience stores located throughout Pennsylvania, Delaware, New Jersey, Maryland and Virginia, as its company wide retail automation platform. Installations are expected to begin in the third quarter of 2006.
"In keeping up with the demands of our organization and our philosophy of using technology to enable our operational and financial objectives, the Niagara Convergence Retail Application from Tridium has demonstrated through an extensive pilot that it contains the features and functionality, that we require," said John McAllister, Director of Facility Operations at Wawa Inc..
Built using the highly successful NiagaraAX Framework, Tridium, in partnership with Wawa and HVAC Concepts, a systems integrator out of Gaithersburg Maryland, designed the Niagara Convergence Retail Application to be a complete end-to-end solution consisting of hardware and software that connects each individual store's operational devices and systems together to the company's wide area network. The application is helping to monitor, control and archive data from a variety of systems including:
● Fuel Management (pumps, tank leak detection, inventory and delivery tracking)
● Mechanical Systems (HVAC)
● Lighting
● Refrigeration
● Food Service Equipment (ovens, deli scales, grease traps)
● Irrigation
"The Niagara Framework was a perfect match for delivering to Wawa a solution that could integrate all of its diverse systems into a robust, user-friendly, and cost-effective solution, said Kevin Perdue, President for HVAC Concepts. "The pilot program proved that by combining savings across a wide range of systems a tangible ROI could be achieved to justify the installation of a platform solution such as the Framework. "In addition, now that the Framework is installed in these facilities, Wawa has the ability to easily support new vendors of equipment and to cost-effectively add new applications such as security and fire."
"Wawa's commitment to using technology throughout every phase of its operations to maximize efficiency, control costs and enhance the customer experience is underscored by its decision to deploy Niagara," said Steve Fey, president for Tridium. "The Niagara Convergence Retail Application underscores the power and flexibility of the NiagaraAX Framework to deliver comprehensive and affordable solutions to the market."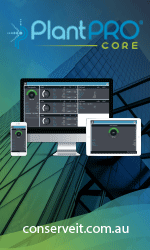 About Wawa
Wawa, Inc., a privately held company, began in 1803 as an iron foundry in New Jersey. Toward the end of the 19th Century, owner George Wood took an interest in dairy farming and the family began a small processing plant in Wawa, Pa, in 1902. The milk business was a success, due to its quality, cleanliness and "certified" process. As home delivery of milk declined in the early 1960's, Grahame Wood, George's grandson, opened the first Wawa Food Market in 1964 as an outlet for dairy products. Today, Wawa stores feature a wide variety of fresh foods including award-winning freshly brewed coffee, and built-to-order Wawa hoagies. Wawa operates more than 550 stores in Pennsylvania, New Jersey, Delaware, Maryland and Virginia, 202 of those stores sell gasoline.
About HVAC Concepts
HVAC Concepts has been in business over 21 years -- concentrating on controlling and monitoring facilities throughout the Washington, DC Metropolitan area. HVAC Concepts identified the change in the control industry from proprietary to interoperable systems and has made substantial investments in understanding, integrating and supporting open systems.
The company maintains and supports all of its installed systems and operates a 24-Hour Monitoring and Service Center to handle alarm functions and customer service needs. Over 99% of all systems ever installed in the company's 21 year history are still running at 100% capacity.
HVAC Concepts is an Authorized Tridium System Integrator and is experienced in presenting LonWorks, BacNet, Modbus, and several proprietary control networks via the web with Tridium JACE Controllers. Additional information can be found at www.hvacc.net.
About Tridium Inc.
Tridium, a global software and technology company, is the inventor of the Niagara Framework®, a software framework that integrates diverse systems and devices - regardless of manufacturer, or communication protocol - into a unified platform that can be easily managed and controlled in real time over the Internet using a standard web browser. Niagara is an extensible platform that supports the rapid development of a wide range of Internet-enabled products and device-to-enterprise applications.
Manufacturers adopt the Niagara Framework technology to move their products to the web, reduce development time, migrate legacy systems, develop new service offerings, and open up new markets. System integrators use Niagara products to provide true open solutions without regard for specific protocols, products or technologies. Today, there are over 50,000 instances of Niagara operating in over 6,000 installations worldwide in applications that include: energy management, building automation, M2M, telecommunications, security automation, lighting control, maintenance repair operations (MRO), service bureaus, convergence retailing and total facilities management – all realizing improved operational efficiencies, reduced costs and greater returns.
Tridium markets its products to value-added resellers, original equipment manufacturers and a network of Tridium Systems Integrators. The company is an independent business entity of Honeywell International Inc.
Additional information about Tridium is available at www.tridium.com.
---


[Click Banner To Learn More]
[Home Page] [The Automator] [About] [Subscribe ] [Contact Us]