---
Ember announces ZigBee RF evaluation kit
Simplifies testing of wireless performance in real-world conditions











BOSTON and MUNICH, Germany, November, 14, 2006 – A new RF Evaluation Kit from Ember Corporation makes it easy for companies considering building ZigBee products or applications, to test how they will perform in their target environment. Ember demonstrated the ZigBee RF Evaluation Kit today at Electronica 2006, in Munich, Germany.
The Ember ZigBee RF Evaluation Kit is an out-of-box tool for testing the wireless performance of Ember's EM250 and EM260 ZigBee hardware in real-world conditions, indoors or out. It enables customers to conduct a range of performance and verification tests on Ember's ZigBee nodes to evaluate issues such as:
- How well do data packets travel between nodes?
- How far apart can ZigBee nodes be placed in their environments?
- How might walls, floors and other environmental conditions affect the wireless performance of their applications?
- What wireless mode provides the best power savings for their application?
The Ember ZigBee RF Evaluation Kit consists of two ZigBee RF Evaluation nodes comprised of a carrier board, RF module with Ember ZigBee chip, antenna and LCD panel. The two nodes can be located anywhere within range to create a point-to-point ZigBee network for testing purposes. The kit also comes with Ember's InSight Desktop software to provide deeper analysis and debugging capabilities using a laptop PC connected to a node. Users can also hook up a spectrum analyzer to analyze data transmission.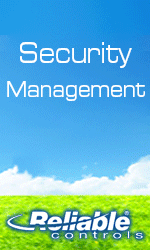 In cases where evaluation leads to product development, the Ember ZigBee RF Evaluation Kit provides a migration path to development on the EM250 platform. All the same hardware and testing data can be re-used as part of the development project.
The Ember ZigBee RF Evaluation Kit will be available in the first quarter of 2007.
ZigBee: Wireless Control That Simply Works
The ZigBee Alliance is an association of companies working together to enable reliable, cost-effective, low-power, wirelessly networked monitoring and control products based on an open global standard. The ZigBee Alliance is a rapidly growing, non-profit industry consortium of leading semiconductor manufacturers, technology providers, OEMs, and end-users worldwide. Membership is open to all. Additional information can be found at www.zigbee.org.
About Ember Corporation
Ember enables communication among embedded microcontrollers with standards-based wireless mesh networking semiconductors and software. Ember helps its customers to automate home appliances, lower energy consumption in buildings, keep borders and infrastructure secure, and control industrial processes, just to name four of the many diverse applications being developed by Ember's more than 100 customers. Spun out of MIT in 2001, Ember is headquartered in Boston and has its radio development center in Cambridge, England and distributors worldwide. Ember is a lead member of the ZigBee Alliance, and its platform is the National Technical Systems' (NTS) "Golden Suite" for 802.15.4/ZigBee interoperability testing. For more information, please visit www.ember.com.

---


[Click Banner To Learn More]
[Home Page] [The Automator] [About] [Subscribe ] [Contact Us]