---
Operators Unite To Build New Mobile Market
GSM Association pushes for a global standard for Near Field Communications











20th November 2006 - London: Mobile operators representing 40 per cent of the worldwide GSM market are working together to define a common global approach to enabling Near Field Communications (NFC) on mobile phones. NFC is a short-range wireless technology that enables a range of 'contactless' applications that could open up a major new mobile market.
Mobile NFC 'contactless' applications could impact many different areas. With NFC implemented, a user's mobile could become his or her personal payment and ticketing device, controlling access to and paying for transport on trains, buses or metro systems as well as authorising access to events such as concerts, festivals and major sporting occasions. Other services that are ideal candidates cover delivery and transmission of personalised information as well as online and contactless payments.
The GSM Association, the global trade association for mobile network operators, is co-ordinating the NFC initiative to encourage a common approach to the implementation of NFC technology in mobile phones. One of the goals of the project is to build on the secure billing and identity relationship operators have with their customers through the SIM card, which is situated inside the handset and contains users' unique profiles and information.
NFC technology, integrated with the secure and well-trusted environment provided by the SIM card, has the potential to marry the ubiquity of the mobile device with a range of consumer services that have global appeal. The active support of the GSMA's NFC programme members is key to the development of the mobile NFC market.
With some contactless services already in commercial use, creation of clearly defined mobile NFC standards will establish a stable ecosystem ensuring international interoperability. This in turn will provide the catalyst for mass market adoption and the benefits of scale this brings. The GSMA is a member of the NFC Forum, a body of handset manufacturers, technology companies and banking organisations formed to develop an NFC industry standard.
Alex Sinclair, Chief Technology Officer of the GSM Association, said: "Interoperability and standardisation are the fundamental requirements for mobile market success. NFC opens up a wide range of possibilities and we are committed to ensuring the mobile industry works together to realise its potential."
A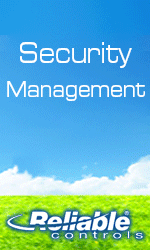 total of 14 mobile network operators are working together to develop business cases and user requirements for NFC. These will be incorporated in a White Paper for consideration by the appropriate standardisation bodies including the NFC Forum and ETSI (European Telecommunications Standards Institute) in their work to develop the appropriate standard. The leading operators in the NFC programme include: Bouygues Telecom, China Mobile, Cingular Wireless, KPN, Mobilkom Austria, Orange, SFR, SK Telecom, Telefonica Móviles España, Telenor, TeliaSonera, TIM, Vodafone and 3.
Operator quotes
Mung-Ki Woo, VP Payment and Contactless Services, Orange, added: "NFC is a natural extension of today's mobile experience. By extending the power of a familiar and much loved device we will simplify the lives of mobile customers giving them the freedom to leave travel, payment, and other cards at home"
"This initiative will define a common set of deployment principles to Mobile Network Operators for NFC. A consistent approach by MNOs avoids the fragmentation that different technology solutions would cause and which, inevitably, would prevent the cost effective services for users that a consistent global deployment would bring" said Cayetano Lluch, Technology General Manager of Telefónica Móviles España.
About Near Field Communications
Near Field Communications (NFC) is a short range Radio Frequency (RF) communications system, typically operating over distances of less than 10cm. The NFC standard is currently under development in standardisation bodies such as the NFC Forum and ETSI.

About the GSM Association
The GSM Association (GSMA) is the global trade association representing 700 GSM mobile phone operators across 215 countries of the world. In addition, more than 180 manufacturers and suppliers support the Association's initiatives as key partners.

The primary goals of the GSMA are to ensure mobile phones and wireless services work globally and are easily accessible, enhancing their value to individual customers and national economies, while creating new business opportunities for operators and their suppliers. The Association's members serve more than two billion customers - 82% of the world's mobile phone users.
For further information contact: Email:press@gsm.org

---


[Click Banner To Learn More]
[Home Page] [The Automator] [About] [Subscribe ] [Contact Us]