---
EmberZNet PRO 3.1 – first networking software to support new ZigBee PRO Feature Set
Enables larger, denser, sleepier, more mobile, secure and resilient ZigBee networks











BOSTON, Oct. 30, 2007 – Ember today unveiled EmberZNet PRO 3.1, the industry's first ZigBee networking software to support the new ZigBee PRO Feature Set, announced earlier this month by the ZigBee Alliance. Featuring a number of new Ember innovations, EmberZNet PRO 3.1 is the most robust and reliable ZigBee platform available today.
Ember is also adding new reference software based on the ZigBee Home Automation Application Profile, supported by a new "AppBuilder" tool that allows developers to quickly and easily create applications ready for validation as ZigBee Certified Products.
The EmberZNet PRO 3.1 stack is the latest evolution of Ember's third-generation mesh networking software. The stack combines the increased scalability, security and resilience of the ZigBee PRO Feature Set with compatible Ember-specific innovations for denser networks, "sleepy" (i.e. power saving) nodes and mobile nodes. These features make EmberZNet PRO 3.1 well suited for the most demanding and secure applications in advanced metering infrastructure (AMI), home automation and monitoring, and building automation systems. EmberZNet PRO 3.1 users can create wireless networks that are:
Larger, scaling to potentially thousands of nodes enabled by the Stochastic Addressing, Many-to-One / Source Routing and Asymmetric Link Handling features in ZigBee PRO.
Denser, enabled by Ember's Intelligent Table Management that assures network stability even when dozens of routing nodes are within close proximity.
Sleepier, extending the power-saving benefits of sleepy end devices through compatible Ember enhancements.
More mobile, offering explicit handling of end nodes that may move within the ZigBee network topology, such as remote controls and key fobs.
Highly secure, implementing many of the optional ZigBee PRO security extensions for advanced network encryption and device security.
More resilient, allowing the ability for entire ZigBee networks to change channels in the face of interference through ZigBee PRO's Frequency Agility features.
These EmberZNet PRO 3.1 capabilities, combined with others specified in the ZigBee PRO Feature Set, make ZigBee the most mature, robust, and reliable, wireless sensor network technology available today.
"The recently ratified ZigBee PRO Feature Set and the Home Automation Application Profile by the ZigBee Alliance are important steps. We've been beta testing EmberZNet PRO 3.1 and this is certainly accelerating our path to achieving ZigBee certification," said Laura James, vice president of engineering at AlertMe, a Cambridge, UK-based provider of people-friendly home security.
With commercial availability of the ZigBee PRO Feature Set, many OEMs desire full ZigBee product certification. Ember's AppBuilder tool, used with the Home Automation Application Profile software, dramatically accelerates the creation of applications ready for "ZigBee Certified Product" certification testing. Using a simple graphical interface, developers can generate complete applications, such as ZigBee Home Automation Application Profile compatible lighting or HVAC controls.
"Getting ZigBee Product Certification, and the interoperability it implies, is important to us," said James Wilson, managing director at Wireless Measurement, an Emsworth, UK-based design consultancy and systems integration services company. "Ember's tools make it easy. We had our first certifiable product up and testing in less than 20 minutes."
"The release of EmberZNet PRO 3.1 with the ZigBee PRO Feature Set and support for the Home Automation Application Profile, is a watershed event for Ember and the larger ZigBee community," said Skip Ashton, Ember vice president of engineering, who was closely involved in the ZigBee PRO feature addition process and is a member of the ZigBee Technical Steering Committee. "Ember, along with other ZigBee members, contributed much technology and countless hours proving the robustness of these new features. Users will be very pleased."
Pricing and availability
EmberZNet PRO 3.1 is in beta testing now and will be generally available in November. It comes bundled free with the EM250 ZigBee system-on-chip and EM260 ZigBee network co-processor. Active EmberZNet customers can upgrade to EmberZNet PRO 3.1 at no cost. Like previous Ember products selected as ZigBee "Golden Node" platforms, EmberZNet PRO 3.1 will be a ZigBee Certified Platform upon completion of formal testing by the ZigBee Alliance.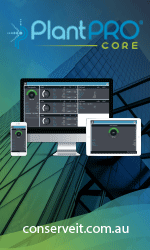 ZigBee: Wireless Control That Simply Works
The ZigBee Alliance is an association of companies working together to enable reliable, cost-effective, low-power, wirelessly networked monitoring and control products based on an open global standard. The ZigBee Alliance is a rapidly growing, non-profit industry consortium of leading semiconductor manufacturers, technology providers, OEMs, and end-users worldwide. Membership is open to all. Additional information can be found at www.zigbee.org.
About AlertMe
Founded in 2006 and based in Cambridge, AlertMe.com was established by Adrian Critchlow and Pilgrim Beart, both successful serial entrepreneurs. The company aims to be a leader in the field of web connected home security, driving innovation in Internet and mobile communications for the consumer security and monitoring market. AlertMe.com provides an intelligent service that enables people to directly protect, control and monitor their homes from their mobile phones and the Internet. Web site: www.alertme.com
About Wireless Measurement Ltd.
Wireless Measurement was founded in 2004 to exploit emerging radio technologies designed for wireless sensor networks: IEEE 802.15.4, ZigBee, WiMAX and others. We have developed world class expertise in the field of low power wireless mesh networks for sensing and control applications. We have over 40 years' combined experience in oil field instrumentation and remote low power environmental monitoring which we have used to develop a unique production instrumentation system for use in the upstream oil and gas industry. We provide expert advice on a consultancy basis and are happy to discuss technologies to suit particular applications and how to set about designing a wireless system. We have developed a process that enables us to understand a customer's requirements, and to assist them is maximising the benefits that can result from applying wireless technology. We specialise in designing systems that require virtually no setup and commissioning -- think "plug and play" without the plugs!
About Ember Corporation
Ember Corporation develops ZigBee wireless networking technology that enables companies involved in energy technologies – enertech – to help make buildings and homes smarter, consume less energy, operate more efficiently, and keep people comfortable and safe. Ember's low-power wireless technology can be embedded into a wide variety of devices to be part of a self-organizing mesh network. Ember is headquartered in Boston and has its radio development center in Cambridge, England, and distributors worldwide. The company is a promoter and Board member of the ZigBee Alliance and its platform is the "Golden Suite" for 802.15.4/ZigBee interoperability testing. For more information, please visit www.ember.com.
---


[Click Banner To Learn More]
[Home Page] [The Automator] [About] [Subscribe ] [Contact Us]