---
Innovative Constellation NewEnergy Risk Management Program Helps Leading Companies Stay Within Their Energy Budgets
Long-term Procurement Strategy Stabilizes Energy Spending for CB Richard Ellis and Solo Cup











BALTIMORE – Nov. 7, 2007 – Constellation Energy (NYSE:CEG) today announced that its subsidiary, Constellation NewEnergy (CNE), has completed a successful trial of an innovative risk management program for large industrial users that helped two participating companies meet their energy spending budgets during an extended period of commodity price volatility. Since 2005, industry leaders CB Richard Ellis (CBRE) and Solo Cup Company have participated in CNE's i2i(SM) program, which emphasizes a long-term approach to energy procurement to mitigate price risk and achieve budget goals. Staying within the annual energy budget is a significant achievement for CBRE and Solo Cup given the extreme volatility in energy markets the past two years.
"We're thrilled with the results achieved through our participation in Constellation NewEnergy's i2i program, and our benchmarking shows we performed well on energy spending when compared to our peers," said Doug Bushing, global director of Sustainability and Energy Services at CBRE. "Over the past two years, we have come to rely upon CNE's analysis of energy markets, and remain confident that the i2i team has a sound understanding of our company's ongoing and evolving energy needs."
The i2i program was developed in direct response to the budget uncertainty many large consumers of energy experienced in the face of rising, turbulent energy markets. The patent pending i2i model links customer budgetary requirements and risk appetite with global energy market data and analysis to create customized purchasing strategies.
"The benchmarking conducted by these customers demonstrates that applying a long-term risk management-based strategy to the large-scale purchase of energy is the optimal way to achieve budget goals," said Bruce McLeish, senior vice president, CNE Products and Pricing. "We look forward to extending the benefits that the program offers to other leading companies in the near-term."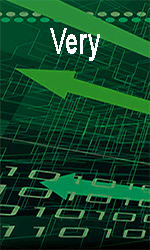 Constellation NewEnergy's i2i program was designed from the ground up to help companies meet the challenge of today's turbulent energy markets. i2i is proving to be a highly effective, customized approach for long-term energy procurement for numerous Fortune 500 companies as they manage aggressive energy budget targets. i2i team members work closely with clients to ensure that a company's energy purchasing strategy is aligned with business needs.
Constellation NewEnergy (http://www.newenergy.com), a wholly owned subsidiary of Constellation Energy (NYSE: CEG), is a leading competitive supplier of electricity, natural gas and energy-related services to commercial, industrial and institutional customers throughout North America. Constellation NewEnergy operates in all competitive energy markets throughout Canada and the United States, providing products that enable customers to effectively manage and control energy costs. Constellation NewEnergy's regional expertise, coupled with its national presence, provides customers with customized energy products and services while leveraging the assets of one of the strongest integrated energy companies in North America. Constellation NewEnergy, based in Baltimore, serves more than 19,000 commercial, industrial and institutional customers throughout 31 states and three Canadian provinces representing nearly 14,000 megawatts of peak load and more than 354 billion cubic feet of annual natural gas consumption.
Constellation Energy (www.constellation.com), a FORTUNE 125 company with 2006 revenues of $19.3 billion, is the nation's largest competitive supplier of electricity to large commercial and industrial customers and the nation's largest wholesale power seller. Constellation Energy also manages fuels and energy services on behalf of energy intensive industries and utilities. It owns a diversified fleet of 78 generating units located throughout the United States, totaling approximately 8,700 megawatts of generating capacity. The company delivers electricity and natural gas through the Baltimore Gas and Electric Company (BGE), its regulated utility in Central Maryland.
---


[Click Banner To Learn More]
[Home Page] [The Automator] [About] [Subscribe ] [Contact Us]