---
New Wonderware Support for Smart Networks Using Echelon Technology
Brings Together Industry Leading Control Automation Products











SAN JOSE, Calif.--(BUSINESS WIRE)--Nov. 12, 2007--Echelon Corporation (NASDAQ:ELON), a leading provider of networking technology that is used to manage and reduce energy consumption, and Munich Software today announced the integration of Echelon's new i.LON(R) SmartServer(TM) into the Wonderware(R) Application Server, a component of the newly released Wonderware System Platform 3.0 software. Munich Software has developed an interface that enables the two industry leading control automation products to easily work together and significantly reduce the time and cost to deploy smart networks for automation and energy management applications.
System Platform 3.0 software from Wonderware, a business unit of Invensys, provides a single platform for all the SCADA, supervisory HMI, and production and performance management needs of industrial automation personnel. It provides a common integrated industrial application services platform that runs on top of virtually any existing IT and business system. Echelon's i.LON SmartServer is used as a remote access gateway and system controller to monitor and manage a control system or individual products. When the two products are integrated, SCADA and supervisory applications created with Wonderware software can be enhanced with data from the control network, enabling energy savings, increased safety, and reduced operations costs. The i.LON SmartServer can also serve as an IP interface to LonWorks(R) networks, ModBus digital I/O devices, pulse meters, M-Bus equipment, and legacy control systems.
"We are pleased to support Echelon's new i.LON SmartServer and LonWorks control networks. Energy management is important in every industry and the pairing of Echelon's leading control products and our easy-to-use supervisory HMI software solutions will simplify energy management for end-users," said Rashesh Mody, vice president HMI/SCADA Business Group, Wonderware. "It has never been so easy to create robust, quickly deployed, control networks for improved efficiency and productivity in markets such as facilities management, building automation, retail and convenience stores, and quick service restaurants."
"Control networks have historically been complex to install and integrate, making them difficult and time consuming for most end-users. By providing outstanding integration between two of the industry leading products, we expect to see a marked increase in the adoption of the solution in the industrial and process control sectors," said Michael Hadrich, founder of Munich Software.
Echelon's i.LON SmartServer is commonly used in commercial, retail and industrial facility management and monitored streetlight systems and can act as a complete network management solution that can install, configure, and manage networks through a powerful web interface. The integration developed by Munich Software features i.LON SmartServer application objects enabling direct configuration of the i.LON SmartServer in the Wonderware supervisory system. It also provides real time data access of any client through the open industry standard OPC.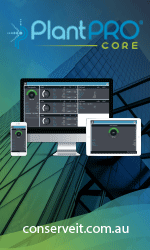 The MSP i.LON Smart Server A2 integration package from Munich Software significantly optimizes the development process of supervisory applications for use with the i.LON SmartServer. It supports installation and remote deployment, and enables users to leverage the wide range of features of the Wonderware System Platform 3.0 software, and has an industrial services oriented architecture that provides a common object model for application development, software and device connectivity, information and data management as well as system management and extensibility services. The i.LON Smart Server A2 integration package will be available in the first quarter
of 2008.
According to Anders Axelsson, Echelon's senior vice president of sales and marketing, "We are pleased to work with Munich Software and Wonderware to further expand LonWorks networks and energy management in the control networking market. Wonderware's expertise in the supervisory software market and the position of the i.LON in the energy management market are a powerful combination. We believe building owners, facility managers, industrial plant operators, retails chains, and city personnel will all find the solution cost effective, easy to use and quick to install."
The i.LON SmartServer will be available in December, 2007. More information can be found at http://www.echelon.com/ilon. Echelon is offering an i.LON SmartServer technical training seminar on November 13 in Amsterdam, one day prior to the LonWorld(R) 2007 Conference and Exhibition. More information can be found at: http://www.echelon.com/ads/lonworld07/sessions/.
About Wonderware
Wonderware is a business unit of Invensys, a global automation, controls and process solutions group. Wonderware is the leading supplier of industrial automation and information software solutions, enabling rapid response from sensor to supply chain. One-third of the world's plants run Wonderware software solutions. Having sold more than 450,000 software licenses in over 100,000 plants worldwide, Wonderware has customers in virtually every global industry -- including oil & gas, food & beverage, utilities, pharmaceuticals, electronics, metals, automotive, facilities management and more. More information about Wonderware can be found at http://us.wonderware.com/.
About Munich Software
Munich Software is a Wonderware certified independent software vendor based in Munich, Germany. They specialize in developing software solutions for market leaders in the automation industry. Munich Software has been involved with Wonderware development activities in past and invented several software patents. More information about Munich Software can be found at http://www.munichsoftware.com.
About Echelon Corporation
Echelon Corporation (NASDAQ:ELON) is a networking company that provides products and systems that can monitor and save energy; lower costs; improve productivity; and enhance service, quality, safety, and convenience by connecting everyday devices in utility, buildings, industrial, transportation, and home control systems. Tens of millions of smart devices based on Echelon's LonWorks products and Networked Energy Services (NES) systems are used around the world today, bringing benefits to consumers and industry. More information about Echelon can be found at http://www.echelon.com.
Echelon, LonWorks, LonWorld, i.LON, and the Echelon logo are registered trademarks of Echelon Corporation registered in the United States and other countries. SmartServer is a trademark of Echelon Corporation. Wonderware is a registered trademark of Invensys Systems, Inc. Other product or service names mentioned herein are the trademarks of their respective owners.
---


[Click Banner To Learn More]
[Home Page] [The Automator] [About] [Subscribe ] [Contact Us]