---
Prediction of Building Lifecycles via BIM Explored in ASHRAE Session











ATLANTA – Imagine having a crystal ball that allows you to predict the design, construction and operation of a building while still in concept phase.
Building information modeling (BIM), which is the use of real-time, intelligent, multi-dimensional and dynamic models long used in the manufacturing and aerospace industries, provides you with that look into the future of a building.
A look at how BIM is changing the building industry will be presented in a seminar at ASHRAE's 2008 Winter Meeting, Jan. 19-23, New York City. The seminar, Building Information Modeling, takes place from 8-9:30 a.m. Jan. 20 at the New York Hilton.
"Although buildings will continue to be unique undertakings that will never enjoy the refinements and economies that mass production industries do, BIM allows the construction industry to accurately design, construct and operate buildings in a virtual environment before the first yard of earth is moved or the first brick or bath of mortar ordered," Dennis Knight said. "By allowing for greater collaboration between disciplines and trades involved in the process, we will produce better buildings that are safer, healthier, environmentally more sustainable and economically more efficient with fewer errors, omissions and less waste."
Knight is vice chair of ASHRAE's technical committee on integrated building design, which is sponsoring the session. The session seeks to provide practical information from practicing HVAC&R design professionals on how to begin the process of implementing BIM into a design or construction practice.
Knight notes that ASHRAE is actively participating in the process of making BIM a preferred method of designing, constructing and operating buildings.
ASHRAE has established a Building Information Modeling and Interoperability Steering Committee to develop and identify initiatives and opportunities presented by interoperability, BIM, and related topics.
"We need to be cognizant of the bigger picture – the potential impact of BIM on almost everything we do as a technical society, not just on technology associated with buildings but the actual process of design, construction, commissioning and operation," Gordon Holness, chair of the steering committee, said.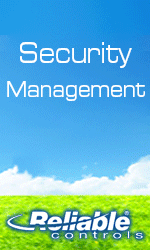 The committee also is working to develop informational and educational programs on BIM and interoperability.
Externally ASHRAE is participating in collaborative efforts to help develop common terminology and common technologies to ensure data exchange across operating platforms and software systems is reliable and accurate.
ASHRAE has representation on the "buildingSMART" Alliance, which is an independent body of the National Institute of Building Sciences. The alliance, whose members include the International Code Council, the International Alliance on Interoperability and the Construction Specification Institute, is working to develop an open information environment for knowledge based collaborative processes throughout the lifecycle of a building.
Speakers in the ASHRAE seminar are:
· Automating Code Compliance Checking with BIM, David Conover, International Code Council, Washington, D.C.
· The Promise and Reality of BIM, Christopher Wilkins, P.E., Hallam-ICS, Burlington, Vt.
· Building Information Modeling and ASHRAE's Steering Committee on BIM and Interoperability, Gordon Holness, P.E., Grosse Pointe Shores, Mich.
For more information about the ASHRAE meeting, Jan. 19-23, New York Hilton, visit www.ashrae.org/newyork.
Held with the ASHRAE Winter Meeting is the ASHRAE co-sponsored International Air-Conditioning, Heating, Refrigerating Exposition, Jan. 22-24 (Tuesday-Thursday), at Javits Convention Center. For more information, visit www.ahrexpo.com.
ASHRAE, founded in 1894, is an international organization of 55,000 persons. ASHRAE fulfills its mission of advancing heating, ventilation, air conditioning and refrigeration to serve humanity and promote a sustainable world through research, standards writing, publishing and continuing education.
---


[Click Banner To Learn More]
[Home Page] [The Automator] [About] [Subscribe ] [Contact Us]