---
New ZigBee Module to Combine Record-Breaking Range with Ultra-Low Power
MeshNetics Introduces a New Family of Low-Power Amplified ZigBee Modules











Munich, Germany – November 13, 2007 – MeshNetics, a leading provider of ZigBee modules and embedded software for OEMs and system integrators, today unveiled its new amplified ZigBee / 802.15.4 2.4GHz RF module at the Productronica show in Munich, Germany. RF modules can use amplifiers to extend their operating range, but the tradeoff has always been an increase in power consumption. The new ZigBit Amp module from MeshNetics is the first to successfully combine the seemingly incompatible qualities of high range and low power. Range tests showed the new ZigBit Amp module achieved a best-in-class outdoor line of sight range of 4 kilometers (2.5 miles) while keeping power consumption at a remarkably low level: only 10 µA in the sleep mode, 23 mA in receive mode, and 60 mA in transmit mode. The ZigBit Amp module's impressive performance is attributed to its unique RF design and the outperforming link budget of 124 dB, boosted by the use of the low-power amplifier.
The ZigBit Amp module is based on Atmel's innovative Z-Link hardware platform, and enhanced by an output power amplifier and a low noise amplifier. The easy-to-integrate ZigBit Amp modules are designed for wireless sensing, monitoring and control, and data acquisition applications. Eliminating the need for costly and time-consuming RF development, these tiny modules with 100 mW power output, shorten time to market for wireless products with extended range requirements. The ZigBit Amp modules are ideal for use in a variety of application areas, including, but not limited to, building automation, energy management and efficiency, industrial automation, asset tracking, remote control and more. Operating in the unlicensed 2.4 GHz ISM band, the ZigBit Amp modules feature the eZeeNet networking software stack, conforming to the latest ZigBee 2006 specifications. This stack enables multipoint, multi-hop communications over thousands of square meters at moderate data rates without expensive infrastructure support.
"The new ZigBit Amp modules are designed to address the customers' need for an extended range and a better signal penetration, which are the key requirements in many outdoor applications, such as monitoring of oil tanks and chemical plants," said Mr. Alexey Rybakov, Managing Director of MeshNetics' ZigBit Business Unit. "ZigBit Amp modules not only do that, but offer an exceptionally low power consumption and ease of integration. I like calling our ZigBee modules 'wireless network cards for things'. They offer an outstanding value to OEMs by hiding complexity, dramatically reducing time to market and minimizing investment required."
Occupying less than a square inch of space, the ZigBit Amp module supports a wide variety of both analog and digital interfaces. The built-in U.FL antenna connector enables rapid design-in, and provides flexibility in using a different external antenna for every application. The eZeeNet embedded software includes UART bootloader and AT command set for the easy commissioning. The ZigBit Amp modules are to be manufactured by Sanmina-SCI at the state-of-the-art facility in Gunzenhausen, Germany. MeshNetics and Sanmina-SCI have been cooperating on the module design to ensure the highest performance of the product.
"As a technology leader, Sanmina-SCI continues to expand its horizons and enter new technology sectors. ZigBee is an up-and-coming wireless standard that will dominate the fast growing M2M market," said Mr. Dennis Young, Executive Vice President of Business Development and Marketing of Sanmina-SCI. "By partnering with MeshNetics, we were able to apply our expertise in delivering top quality end-to-end manufacturing solutions to the production of their industry's smallest, high-performing ZigBee OEM modules."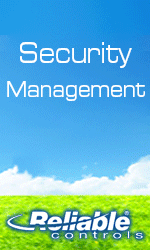 Alexey Rybakov added: "Through our partnership with Sanmina-SCI, we have achieved a cutting edge module design, while reducing the time-to-market and adhering to the strictest quality standards. Sanmina's support has been instrumental in rolling out the new ZigBit Amp module on schedule."
Samples of the ZigBit Amp (Part# ZDM-A1281-PN) are available immediately, and can be ordered online at www.meshnetics.com/zigbee-modules/amp. Development Kits will become available by Mid-December 2007, and mass production is scheduled to begin in the second quarter of 2008. By then, ZigBit Amp modules are expected to have both FCC and CE certification. As a single-source provider of hardware and software solutions, MeshNetics provides software updates, dedicated design-in support, and RF design assistance. For more information on MeshNetics 802.15.4/ZigBee modules and ZigBee software please visit www.meshnetics.com.

ZigBee: Wireless Control That Simply Works
The ZigBee Alliance is an association of companies working together to enable reliable, cost effective, low-power, wirelessly networked, monitoring and control products based on an open global standard. The ZigBee Alliance membership comprises technology providers and original equipment manufacturers worldwide. Membership is open to all. Additional information can be found at www.zigbee.org.
About MeshNetics
MeshNetics makes the industry's highest performance IEEE802.15.4/ZigBee wireless modules with the best-in-class range, longest battery life, and the smallest footprint. MeshNetics is a single source of ZigBee modules, networking software, technical support, and design services. This combination of products and services achieves faster time-to-market and significant cost savings for OEMs and system integrators. MeshNetics products are used to create reliable, self-healing wireless networks that enable solutions in building automation, energy efficiency, HVAC, AMR, predictive maintenance, asset tracking and other application areas. All MeshNetics ZigBee networking software is free to download. For more information, please visit www.meshnetics.com.

---


[Click Banner To Learn More]
[Home Page] [The Automator] [About] [Subscribe ] [Contact Us]