---
GridWise Architecture Council recognizes Leaders in Interoperability











Systems integrators, business managers ,electric utilities, and policy makers work together to develop the smart electricity system of the future
ALBUQUERQUE –The GridWise Architecture Council (GWAC) honored Albuquerque Mayor Martin J. Chávez for his contributions toward developing a more flexible, efficient, reliable and resilient electric system during the Grid-Interop Forum last week. In addition, the authors of three papers presented at the meeting were recognized for concepts that advance the cause of interoperability.
"Public support from elected officials and hard work from engineers and technologists across the energy sector are critical in realizing the GridWise vision of an efficient, robust and integrated electric system," said GWAC Chairman, Jack Mc Gowan. "The individuals recognized at Grid-Interop demonstrate the type of foresight needed to modernize and expand America's electric delivery system."
The GridWise Architecture Council, a team of cross-industry energy experts whose mission is to enable elements of the electric system to interact, sponsored the Grid-Interop Forum to bring together stakeholders from the various aspects of the electric system to establish a direction for improving the interoperability of automation systems.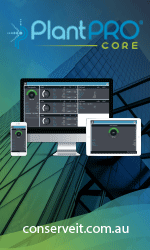 The GWAC recognized:
• Albuquerque Mayor Martin J. Chávez, for his public support of the GWAC interoperability principles with the United States Conference of Mayors
• Quantum Leap's Jonathan Dale and Apperson Johnson for the paper "Rational Agents for Decentralized Environments,"
• Portland General Electric's Conrad Eustis, Whirlpool's Gale Horst, and Pacific Northwest National Laboratory's Don Hammerstrom for their paper "Appliance Interface for Grid Responses,"
• Cornice Engineering's Gary McNaughton and NRECA's Robert Saint for their paper "Multi-Speak and CIM – A Roadmap to Interoperability."
"This forum was established to develop actions on how to make this vision a reality," said Mc Gowan. "We must work together to determine how future architectures, designs, and solutions can co-exist as we move towards an integrated, transactive electrical grid system."
Grid-Interop featured more than 90 speakers and 160 attendees from across the energy sector. During the forum, electricity stakeholders worked together to assemble ideas and resources to advance interoperability and leverage a reference framework as an organizing platform.
The GWAC consists of 13 practitioners and leaders with broad-based knowledge and expertise in power, information technology, telecommunications, financial systems and other fields who are working together toward a coordinated GridWise vision—the transformation of the nation's energy system into a rich, collaborative network filled with decision-making information exchange and market-based opportunities.
---


[Click Banner To Learn More]
[Home Page] [The Automator] [About] [Subscribe ] [Contact Us]