---
World's Most Diverse Interoperable Home Energy Management System Powered by ZigBee on Display at Centerpoint Energy Technology Center
Multiple Industry Leaders Showcase Interoperability and Benefits of Wireless Home Area Network











Houston – Nov. 14, 2007 – The world's most diverse ZigBee powered Home Area Network (HAN) is now on display at CenterPoint Energy Houston Electric's Technology Center. The display features ZigBee enabled electric and gas meters from Itron, ZigBee enabled programmable controllable thermostats (PCT) from Computime, Control4, Hunter Fan Company, Golden Power Manufacturing/Radio Thermostat Company of America and Trane, along with an energy management web portal from Tendril Networks. The hands-on ZigBee powered HAN at CenterPoint Energy's Technology Center offers a view into the utility's innovative use of technology, which is designed to improve energy efficiency and electric service.
CenterPoint Energy, which began a limited deployment of 10,000 electric and 100 gas advanced meters earlier this year, is one of several innovative utilities that are members of the ZigBee Alliance. It is joined by other utilities helping to ensure that ZigBee HANs support future energy management solutions. That group includes: DTE Energy, Oncor Electric Delivery, Sempra Utilities, Southern California Edison, and TXU Energy.
"The ZigBee home area network is installed in our Technology Center to demonstrate that products from multiple vendors can work in unison. Our Technology Center allows us a chance to see how an open standards home area network can be combined with our innovative Intelligent Grid technology," said Tom Standish, CenterPoint Energy Group President, Regulated Operations. "This combination of new technologies is designed to benefit utilities and consumers alike. In the future, utilities should be able to improve service and reliability, while the ZigBee HAN has the potential to help residential and business customers take control of their energy use."
CenterPoint Energy is working with the ZigBee Alliance and other stakeholders to create the standard for wireless communication between utility companies and common household devices. This communication protocol is expected to play an important role in delivering on the promise of energy efficiency programs. ZigBee continues to draw support from energy regulators, the utility industry and leading product OEMs who care about the amount of energy efficiency they can result from their devices. Dozens of Alliance members collaborate each day to address this critical need.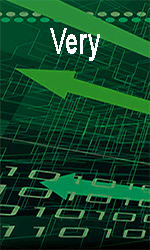 "The CenterPoint Energy Technology Center shows the benefits of ZigBee as the best technology for extending advanced metering infrastructure into the home in order to improve energy efficiency because ZigBee is a simple and robust wireless standard technology," said Bob Heile, chairman of the ZigBee Alliance. "Demand for ZigBee energy management and efficiency solutions grows every day thanks to the innovation of our member companies and their cooperation with partners, stakeholders and government regulators. Everyone acting together will create a better energy future."
The ZigBee Alliance is nearly 250 Alliance members strong, with a presence in 28 countries spanning six continents. OEMs and end-product manufacturers represent 50 percent of the global membership. ZigBee is the only standards-based technology designed to address the unique needs of low-cost, low-power, wireless sensor networks for energy management and efficiency, home and commercial building automation, plus embedded network applications in the industrial and consumer markets. Companies who want to have input on developing the ZigBee specification and create ZigBee products can join the Alliance by visiting http://www.zigbee.org/en/join/. The ZigBee Specification is available for free download from the ZigBee Web site.
ZigBee: Wireless Control That Simply Works
The ZigBee Alliance is an association of companies working together to enable reliable, cost effective, low-power, wirelessly networked, monitoring and control products based on an open global standard. The ZigBee Alliance membership comprises technology providers and manufacturers worldwide. Membership is open to all. Additional information can be found at www.zigbee.org.
---


[Click Banner To Learn More]
[Home Page] [The Automator] [About] [Subscribe ] [Contact Us]