---
Wireless Sensing for Commercial Building Automation
FREE Web Seminar for Your Organization











Spinwave Systems is offering a web seminar series for building automation professionals - independent system integrators, specifying engineers, building owners and facility managers. Our interactive web-based seminar is designed to educate individuals on the advantages of using wireless sensors and wireless mesh networks in retro-fit and new construction projects.
Gather your staff in a conference room and in just one hour's time, we'll introduce you to the concept of wireless sensing and mesh sensor networks, explain Spinwave's unique position within the marketplace, provide a live product demonstration and give you real-world examples of where the Spinwave solution is being successfully deployed.
What You Will Learn
¨ Gain an understanding of wireless sensor technologies and mesh networks
¨ Learn about Spinwave's unique, patent-pending technology
¨ Discover why wireless mesh sensor networks are being hailed as a cost-effective alternative to a traditional hardwired solution
¨ Observe first hand how quick and easy it is to deploy and commission a wireless sensor network
¨ Find out how and where Spinwave wireless sensors and mesh networks are being used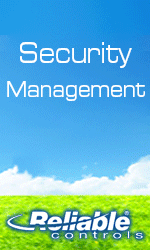 To Schedule a Web Seminar for Your Organization
To schedule a personalized web seminar for your organization, simply call or email Spinwave's Director of Marketing, Julie Desrosiers, at 978-392-9000 ext. 225 or jdesrosiers@spinwavesystems.com.

About Spinwave Systems
Spinwave Systems is a technology rich company focused on developing state-of-the-art wireless sensors and wireless mesh networks for the industrial automation and the commercial building controls markets. Spinwave's products and systems enable operations personnel to easily generate data about their buildings and processes enabling them to reduce costs and improve productivity. Spinwave's unique system architecture enables seamless integration of wireless sensors to automation systems from all major manufacturers. To learn more about Spinwave's products, please visit www.spinwavesystems.com or email us at info@spinwavesystems.com.

---


[Click Banner To Learn More]
[Home Page] [The Automator] [About] [Subscribe ] [Contact Us]