---
Echelon Announces Winners of Green Technology Design Contest











AMSTERDAM, Netherlands--(BUSINESS WIRE)--Nov. 15, 2007--Echelon Corporation (NASDAQ:ELON), a leading provider of networking technology that is used to manage and reduce energy consumption, today announced the winners of the Control Without Limits design contest. INTELTECH Corporation was awarded First Prize for their LED lighting solution. The contest focused developers on using control and sensing networks based on Echelon's LonWorks(R) control platform or Pyxos(R) technology for innovative products that leverage the power of networks to improve our quality of life and reduce energy use. The announcement was made today at the 2007 LonWorld(R) Conference and Exhibition in Amsterdam, The Netherlands, the world's largest event devoted to the LonWorks control networking platform.
The winners were chosen from over forty submissions, and the criteria included creativity and innovation; practicality (broad appeal, elegant design, ease of use); and relevance to energy efficiency.
-- 1st Prize Winner - $5,000 LED Lighting Solution & Control System, Dale Stepps & Daryl Soderman, INTELTECH Corporation INTELTECH's sophisticated LED lighting solution and control system applies Echelon's Pyxos(R) technology to provide a state-of-the-art, self-organizing lighting solution for residential and commercial lighting market. The system is designed to be installed without the use of sophisticated network installation tools, and therefore is easily installed by untrained personnel. It is also highly scalable and its modular design allows either a stand alone lighting solution or the ability to connect it to other networks, thereby enhancing connectivity. Unlike most LED lighting solutions, this is expected to be available at a competitive installed cost compared to traditional lighting. The system also allows integration of motion detectors and light sensors.
-- 2nd Prize Winner - $2,000 Radiant Floor Heating Zone Controller, Dalibor Zaric, Z-Electronics Z-Electronics's radiant floor heating zone valve controller uses Echelon's LonWorks and Pyxos technologies to provide uniform control of radiant floor heating with full integration in home and building automation systems. The LonWorks FT channel can be used to network the controller with other controllers in the HVAC system. The Pyxos network can be used to connect the thermostats and other sensors.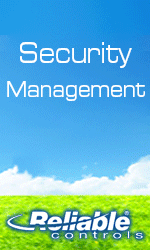 -- 3rd Prize Winner - $1,000 Skinplex Zero Power Sensor (ZPS) Network, Wolfgang Richter, Ident Technology AG Wireless, battery-less electric field based tiny sensors that use electric fields for data transmission via the skin as well as detection, identification and interaction within the near field. This is technology that can be applied flexibly across applications and industries, e.g. automotive, home appliances, automation, medical engineering, IT and telecom. The system communicates from the ZPS server to the main system through Pyxos networks. Pyxos networks help to bring wireless ZPS sensor data over distances to external instances, nets and servers. As most of a ZPS server is realized in software, it can be easily programmed into a Pyxos networks device. Applications can be controlled by using devices in machine controls, smart office solutions, smart homes and medical facilities.
-- Honorable Mention Prize - $500 Energy Efficient Refrigerator, Aleksander Tilkowski The energy efficient fridge uses electrical energy only at night, when the energy demand is low. The cold accumulator included in the energy efficient refrigerator is able to maintain the temperature for eight hours without turning on the refrigerating compressor unit. The solution proposed uses Echelon's power line transceivers to communicate over 230VAC line. The advantage is that no new wires are required, since the refrigerator uses existing power lines to communicate. Bob Dolin, Echelon's CTO, said, "We wanted developers to explore what could be done with today's technology to create innovative products. LED lighting, controllable, zoned residential heating, sensor nets, and innovative energy storage and harvesting are great examples of applying our technology in new ways. It's our belief that the focus on global climate change and new energy sources should also encompass using the best control technology that's in the market today - and that means the LonWorks platform and Pyxos embedded networking technology."
About Echelon Corporation
Echelon Corporation (NASDAQ:ELON) is a networking company that provides products and systems that can monitor and save energy; lower costs; improve productivity; and enhance service, quality, safety, and convenience by connecting everyday devices in utility, buildings, industrial, transportation, and home control systems. Tens of millions of smart devices based on Echelon's LonWorks(R) products and Networked Energy Services (NES) systems are used around the world today, bringing benefits to consumers and industry. More information about Echelon can be found at http://www.echelon.com.
Echelon, LonWorks, LonWorld, Pyxos, and the Echelon logo are registered trademarks of Echelon Corporation registered in the United States and other countries. Other product or service names mentioned herein are the trademarks of their respective owners.
---


[Click Banner To Learn More]
[Home Page] [The Automator] [About] [Subscribe ] [Contact Us]