---
Tridium Expands Vykon® Partners in Asia to Increase Market Coverage and Access to Vykon Based Solutions
Tridium appoints four new Integrators; Fuels Rapid Growth and Expansion in Asia Pacific Markets











Singapore — November 15, 2007 — Tridium, Inc. , the leading provider of device integration and Internet-based control applications today announced the expansion of its Asia Vykon Integrator Network to increase market coverage and provide customers better access to its industry-leading Vykon building, energy management and security solutions.
The latest additions to the Global Vykon Integrator Network include CNA China Co, Ltd., Beijing, China, Guangzhou FeiYing Automation Co. Ltd., Guangzhou, China, Sinostride, Hangzhou, China and Information Service Provider, Inc., Ho Chi Minh City, Vietnam. Tridium has signed agreements with these best-of-breed partners to make it easier for building owners and facility management to connect and control their building automation, energy management and security systems.
Built on the highly successful Niagara Framework®, Vykon is a complete management and control suite that orchestrates the building automation, energy and security functions of a facility by means of a single software platform. Meeting all the complex challenges of today's integration and enterprise connectivity, Vykon ensures the interoperability among diverse systems and devices and connects them to each other, to enterprise systems and to the Internet in real time.
"Our Vykon partners are integral to our go-to-market strategy, helping us expand our markets and broaden access to Vykon solutions," said Marc Petock, director of global marketing & communications Tridium. "Our Vykon partners are trusted advisors to their customers and together we can deliver a very exciting solution set that has been deployed in over 91,000 instances".
"We expect these new relationships will help us gain access to a variety of new customers," said Mike Marston, managing director Tridium Asia Pacific. "In turn, these integrators can now supply their customers with Vykon solutions that help them meet the demand for integration, interoperability and connectivity for a multitude of devices in an increasingly hyper-connected world."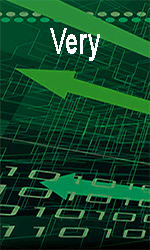 About Tridium Inc.
Tridium, a global software and technology company, is the inventor of the Niagara Framework®, a software framework that integrates diverse systems and devices - regardless of manufacturer, or communication protocol - into a unified platform that can be easily managed and controlled in real time over the Internet using a standard web browser. Niagara is an extensible platform that supports the rapid development of a wide range of Internet-enabled products and device-to-enterprise applications.
Manufacturers adopt the Niagara Framework technology to move their products to the web, reduce development time, migrate legacy systems, develop new service offerings, and open up new markets. System integrators use Niagara products to provide true open solutions without regard for specific protocols, products or technologies. Today, there are over 91,000 instances of Niagara operating in over 7,000 installations worldwide in applications that include: energy management, building automation, M2M, telecommunications, industrial, security automation, lighting control, maintenance repair operations (MRO), service bureaus, convergence retailing and total facilities management.
Tridium markets its products to value-added resellers, original equipment manufacturers and a network of Tridium Systems Integrators. The company is an independent business entity of Honeywell International Inc.
Additional information about Tridium is available at www.tridium.com.
About Vykon
The Vykon suite of products and enterprise applications is powered by the Niagara Framework, and targets specific applications needs in key markets served by Tridium. Vykon Building, Vykon Energy and Vykon Security enable facilities mangers, building owners, energy service companies, and systems integrators to integrate proprietary and otherwise incompatible products into a unified enterprise solution. This allows personnel using a standard web browser to measure, manage and control a wide variety of facilities, security, and energy applications from anywhere in the world.
Vykon solutions are available worldwide through a network of distributors, systems integrators and value-added resellers. For a complete listing, please refer to www.tridium.com/how2buy/vsi.asp.
---


[Click Banner To Learn More]
[Home Page] [The Automator] [About] [Subscribe ] [Contact Us]