---
Hitting the O&M Notes to Achieve Net-Zero-Energy Buildings











ATLANTA – In composing net-zero-energy buildings, operation and maintenance are two of the most important chords.
"Zero energy is only in its infancy," said Richard Rooley, FREng. "Right now, engineers are like a composer, who sets out the notes and the way music is presented. As our knowledge grows, we will learn how to play our instrument to achieve a zero carbon building. But without more guidance on design of net-zero buildings, the music will fail."
The role of operation and maintenance in achieving net-zero-energy buildings is highlighted in a two-part seminar at ASHRAE's 2008 Winter Meeting, Net-Zero Energy Buildings: The Impact of O&M Practices? It takes place from 8-9:30 a.m. and from 9:45-10:45 a.m. Jan. 22, New York Hilton.
In recent years, high-performance and net-zero-energy buildings have been identified as performance targets by ASHRAE, federal governments and other organizations. Much of the work to date toward these targets has focused on design of such buildings. Commissioning, operation and maintenance (O&M) are likely just as critical to achieving actual net-zero-energy performance as design.
"The seminar shows us how we are slowly learning to procure buildings for use, not just to look beautiful and meet theoretical design-as-an-end criteria," said Rooley, chair of the seminar, sponsored by ASHRAE's technical committee on operation and maintenance management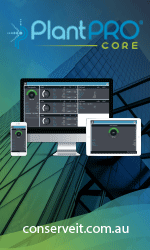 Other sessions in the technical program focusing on net-zero energy buildings include:
· How to Model Nothing: Energy Simulations of Net-Zero Energy Buildings: Part 1 and 2, 11 a.m.-12:30 p.m. and 1:30-3 p.m., Jan. 20.
· Long Term Data Center Planning: the Push Toward Net-Zero Energy and Other Considerations, 12:40-1:20 p.m., Jan. 20.
· Net-Zero Buildings: Will Energy Storage Be Essential, 12:40-1:20 p.m., Jan. 20.
· Thermoeconomics of Net-Zero Design 9:45-10:45 a.m., Jan. 21
· Exergy Analysis 2: Exergy Efficient Design, Analysis and Rating for Net-Zero Energy Buildings, Part 1, 9:45-10:45 a.m., Jan. 21; Part 2, 11 a.m.-noon, Jan. 23.
· Exergy Analysis 3: Advanced Applications for New Heights in Net-Zero Energy Buildings, 11 a.m.-noon, Jan. 21.
· Zero Energy Buildings of the Future: Is it Time to Define Resource Energy Efficiency and Apply it to Buildings in the Future, 11 a.m.-noon, Jan. 21.
· How Low Can You Go? Case Studies of Low-Energy Buildings, 9:45- 10:45 a.m., Jan. 22.
· How Do You Connect Your Net-Zero Building to the Grid, 8-9 a.m., Jan. 23.
· What Defines a Net-Zero Energy Building, 11 a.m.-noon, Jan. 23.
· Low- and Zero-Carbon Cities of the Future, 1-2:30 p.m., Jan. 23.
· Performance Monitoring to Achieve Net-Zero Energy, 1-2:30 p.m., Jan. 23.
For more information about the ASHRAE meeting, Jan. 19-23, at the New York Hilton, visit www.ashrae.org/newyork
Held with the ASHRAE Winter Meeting is the ASHRAE co-sponsored International Air-Conditioning, Heating, Refrigerating Exposition, Jan. 22-24, at Javits Convention Center. For more information, visit www.ahrexpo.com.
ASHRAE, founded in 1894, is an international organization of 55,000 persons. ASHRAE fulfills its mission of advancing heating, ventilation, air conditioning and refrigeration to serve humanity and promote a sustainable world through research, standards writing, publishing and continuing education.
---


[Click Banner To Learn More]
[Home Page] [The Automator] [About] [Subscribe ] [Contact Us]