---
Mississippi School District Invests $1 Million To Improve Energy Efficiency











TAC Guarantees Project will Save Schools $94,000 Annually
Dallas – November 15, 2007 – The Indianola School District in Indianola, Miss., is implementing over $1 million in facility enhancements designed to improve operations, comfort and efficiency at six district buildings totaling more than 461,000 square feet. This comprehensive energy retrofit will reduce energy usage by over 20 percent district wide, for an annual savings of $94,000, when the project is completed in May 2008.
TAC, a world leader in energy services, building automation and security, is delivering this project through performance contracting, a turnkey method whereby the design, construction, commissioning and performance measurement are incorporated into one guaranteed fixed price. Improved facility efficiency, comfort, financial management and environmental protection are among the long-term results TAC delivers as the single provider accountable for all aspects of the project.
Performance contracting projects are funded in a variety of ways, including general obligation bond funds, maintenance reserve funds, and financing secured against guaranteed energy savings. TAC guarantees the amount of savings the projects will achieve and agrees to pay the difference if that amount is not realized. Typically, new, more efficient equipment and upgraded facility automation systems generate the utility savings, as well as maximize energy efficiency and improve occupant comfort.
"Here at Indianola, we lacked the necessary funds to make needed improvements to our aging facilities and inefficient building systems. TAC developed a performance contract project funded wholly through $94,000 in guaranteed annual energy savings that provided our schools with vital upgrades to existing facilities while being fiscally responsible," said King David Rush, Indianola superintendent. "We will be able to implement over $1 million in facility improvements that would have never been achievable without TAC or performance contracting."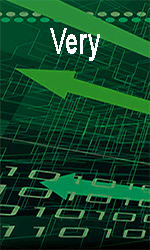 TAC will implement several energy conservation measures (ECMs) at the Indianola schools, which serve more than 2,600 students in northwestern Mississippi. These ECMs include completing a lighting retrofit at all facilities to replace inefficient lighting with the latest energy saving fixtures, and installing a district wide energy management system (EMS) to effectively control building systems. TAC will also repair or replace heating, ventilating and air conditioning (HVAC) equipment as needed, including replacing six pieces of failing mechanical equipment that the district would have struggled to purchase on their own. Finally, TAC will install VendingMiser® devices that save energy by powering down vending machines when the surrounding area is vacant and perform other steps that ensure energy efficiency.
"Students, faculty and other staff at Indianola schools will enjoy a better learning and working environment as a result of these facility updates," said Wes McDaniel, vice president of TAC Energy Solutions. "They will no longer have inconsistent heating and cooling nor inadequate and expensive lighting. Best of all, the district is able obtain all this without raising taxes or incurring large debt. The money they were spending on energy will cover the cost of all of these needed improvements."
About TAC
TAC is a leading provider of building automation solutions based on Open Integrated Systems for Building IT. TAC's mission is to provide added value through building environment services for indoor climate, security and use of energy, delivered with advanced technology to end users and property owners throughout the world. With over 80 years of experience in the HVAC, building automation and security arenas, TAC employs more than 5,000 people worldwide, with partners and branches in 80 countries. TAC's parent company, Schneider Electric, is the world's power and control specialist with 112,000 employees worldwide and operations in 190 countries. For more information visit www.tac.com
---


[Click Banner To Learn More]
[Home Page] [The Automator] [About] [Subscribe ] [Contact Us]