---
Beckhoff Automation Helps Introduce Microsoft Windows Embedded CE 6.0 R2











Automatic device detection using leading edge Microsoft and Beckhoff technologies
MINNEAPOLIS, November 20, 2007 – Microsoft announced the newest version of the CE operating system, Windows Embedded CE 6.0 R2, on November, 15 2007 in Yokohama, Japan. One of the new highlights of Windows Embedded CE 6.0 R2 is "Web Services on Devices" (WSD). As a Windows Embedded Gold Partner, Beckhoff Automation is a development partner for WSD and the supplier of control equipment for a demonstration of the technology.
Microsoft presented the new version of the CE operating system and WSD with Beckhoff using a demo application from the field of home automation as an example. This presentation was made available worldwide as a "live" webcast. WSD implements the international standard "Device Profile for Web Services" (DPWS). The operating system recognizes connected devices automatically via WSD and integrates them into the overall system.
The Beckhoff demo presented WSD in a home automation scenario, in which four dimmable lamps and a venetian blind were controlled via a Beckhoff CX1020 Embedded PC with Windows Embedded CE 6.0 R2 as the operating system. Together with a weather station and proximity sensors, the lamps and the venetian blind were recognized automatically by the operating system and integrated into the system. The Embedded PC and all the other devices were integrated via WSD. To this end, the new WSD technology was integrated into all components by means of implementing profiles based on the international standard "Device Profile for Web Services." All profiles are available on the CX1020 Embedded PC. With the involvement of Beckhoff in the development of the application, PCs and components available from Beckhoff will be capable of running WSD technologies at an early stage.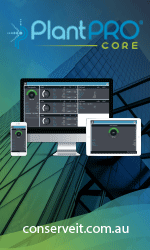 Like USB, WSD is a plug-and-play technology. Consumer devices such as printers, scanners, mobile telephones, organizers, external hard drives or MP3 players are connected via USB to the PC, which then recognizes and operates them. Automatic recognition takes place by means of exchanging the so-called "profiles" of these devices. In WSD, Microsoft has expanded plug-and-play technology to "Ethernet-based devices." This has many implications to help open up the field of home automation.
Beckhoff was awarded the status of Gold Partner by Microsoft within the context of the Windows Embedded Partner program. Only three companies in Germany and a total of 14 in Europe possess Gold status. A crucial factor in the selection of Beckhoff was the company's long term experience in the field of embedded technology. In addition, Beckhoff provides a complete product offering for automation technology and Industrial PCs, including its own state-of-the-art motherboards.
Beckhoff Automation provides advanced, open automation products based upon proven technologies so that customers can implement high performance control systems faster and at a lower overall cost than traditional PLC and motion control systems. Beckhoff's "New Automation Technology" product range includes PC based control, industrial PCs, automation controllers, operator interface, I/O, servo drives and motors. With representation in more than 60 countries, Beckhoff is well positioned to provide global sales and service to its customers. Sales and service are handled directly, with no intermediaries involved to provide faster response and improved communications.
---


[Click Banner To Learn More]
[Home Page] [The Automator] [About] [Subscribe ] [Contact Us]