---
Clasma Events to Organize Meetings for NIST Smart Grid Interoperability Standards Development and Harmonization Effort















Dallas, TX - November 3, 2009 - Clasma Events, Inc. was recently awarded a subcontract to organize meeting logistics in support of the national effort to develop and harmonize Smart Grid interoperability standards, led by the U.S. Commerce Department's National Institute of Standards and Technology (NIST). The Clasma contract is part of a larger $8.5M with EnerNex® Corporation for work that will help NIST meet its responsibility to coordinate development of standards to achieve a nationwide, interoperable Smart Grid for the U.S. electric power system, as called for in the Energy Independence and Security Act (EISA) of 2007.

Clasma is recognized for enabling Smart Grid-related meetings and discussions through its popular conferences: GridWeek, Grid-Interop, GridEcon and ConnectivityWeek. GridWeek (www.gridweek.com), which took place Sept. 21 to 24 in Washington, D.C., attracted over 1,400 industry stakeholders and government officials.

NIST used GridWeek as the backdrop to announce the release of a draft report, entitled NIST Framework and Roadmap for Smart Grid Interoperability Standards, Release 1.0, and to describe plans for future work in this area.

At the Clasma-organized Grid-Interop (www.grid-interop.com) on Nov. 17-19 in Denver, CO, NIST will convene the first face-to-face meeting of the Smart Grid Interoperability Panel (SGIP), a membership-based organization created by EnerNex under its contract with NIST to support its standards role as defined by EISA.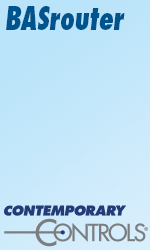 "We are very pleased to have Clasma participate on our project team to help us plan, coordinate and deliver a quality program for those participating in the NIST project," said Erich Gunther, EnerNex Chief Technology Officer and co-founder. "Clasma's commitment to producing professional events gives us the confidence that we can focus our energy on advancing development of the Smart Grid," continued Gunther.

"We look forward to working with EnerNex on the NIST standards effort," said Anto Budiardjo, President & CEO of Clasma Events, Inc. "It was exciting to see how far this project progressed at the NIST meeting hosted after GridWeek and we are geared-up to host the next face-to-face meeting in conjunction with the Grid-Interop conference coming to Denver in November."

About Clasma Events, Inc.
Clasma Events, Inc. organizes events through strategic collaboration of industry stakeholders, thought leaders and government entities involved in the smart grid, energy connectivity and the energy economy. Key Clasma events include ConnectivityWeek, GridWeek, Grid-Interop, and GridEcon. More information on Clasma can be obtained by visiting www.clasma.com.


---


[Click Banner To Learn More]
[Home Page] [The Automator] [About] [Subscribe ] [Contact Us]