---
EnOcean Singled Out for "Best Application of Energy Harvesting"















Self-powered wireless sensor modules win IDTechEx Energy Harvesting 2009 Award

[November 4, 2009 – Boston, MA] EnOcean, the inventor of energy harvesting wireless sensor networks, was awarded the top prize for "Best Application of Energy Harvesting" by IDTechEx's panel of independent experts. EnOcean's energy harvesting radio modules were recognized for their role in simplifying the integration of building energy management systems via self-powered wireless sensors and switches. While buildings account for approximately 40 percent of all energy consumed in the United States and 50 percent of greenhouse gas emissions; EnOcean has taken giant strides towards reducing the amount of energy lost to unnecessary lighting, heating and cooling of buildings. BAS (Building Automation Systems) have proven reliable means of reducing energy consumption in buildings up to 40%. Self-powered sensors and switches, enabled by EnOcean, overcome the integration barriers than have stalled widespread BAS retrofitting.

The EnOcean technology has already been deployed in more than 100,000 buildings worldwide – wirelessly linking energy autonomous sensor networks. All EnOcean-based sensors, switches and controllers are interoperable – regardless of the manufacturer. For example, an EnOcean-based occupancy sensor manufactured by Vendor A will communicate to any lighting or HVAC controller manufactured by Vendor Z. Currently, more than 100 manufacturers have joined the EnOcean Alliance and have manufactured solutions that can anchor BAS. EnOcean-based sensors and switches are powered by ambient sources of energy – such as light, temperature and motion.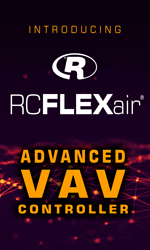 EnOcean modules, often referred to as "application modules", ship out-of-box with extensive firmware functionalities built-in – such as basic switching, dimming, measuring, etc. – and can go straight into an application without additional programming. The EnOcean Alliance's open, interoperable wireless standard enables manufacturers to rapidly develop solutions to suit today's "green" economy. OEMs can now create solutions that transform structures into energy-efficient, responsive and sustainable buildings. EnOcean-based controls simplify the installation of BAS and also provide flexible and effective means of collecting and disseminating utility information such as Demand Response events and meter consumption. Once received from the utility, batteryless controls can seamlessly propagate DR signals throughout a building while reducing energy consumption according to occupancy statuses and daylighting potential.

The award distinguishes EnOcean as having actual commercial success with its end product using energy harvesting. The panel included Virginia Tech Professor, Shashank Priya, and Dr. Peter Harrop from IDTechEx. Judging criteria were based on success in terms of products sold and revenues generated.

About EnOcean

No Batteries. No Wires. EnOcean (www.enocean.com), the inventor of energy harvesting wireless sensor networks, manufactures self-powered radio modules and energy harvesters that enable OEMs to develop wireless sensors & switches for new and retrofit BAS (Building Automation Systems). The batteryless radio modules convert ambient solar, thermal and motion energy into useable electrical energy that powers building network communications. These 'peel-n-stick' devices reduce the time, cost and occupant disruption of energy conservation retrofits; and provide unparalleled flexibility in new construction. The company is a spin-off of Siemens AG and U.S. operations are based in Boston, MA.
---


[Click Banner To Learn More]
[Home Page] [The Automator] [About] [Subscribe ] [Contact Us]