---
Rocky Mountain Institute releases Green Footstep – a tool to help building projects become part of the solution to global climate change















Green Footstep shows architects, engineers, and developers how much their building is contributing to global warming, and reveals design targets to achieve carbon neutrality

Snowmass, CO. November 2, 2009 – Rocky Mountain Institute has unveiled Green Footstep, a free online carbon calculator for reducing carbon emissions in building construction and retrofit projects

While many carbon calculators are available online, none address multiple building emissions over the building lifetime. "Green Footstep makes it easier for design professionals to set the design targets they'll need to achieve a carbon neutrality that includes not just operation, but also embodied carbon and others," said Victor Olgyay, AIA, principal at RMI. "Just as a life cycle cost analysis of a green building design shows the operating costs you are saving over time, Green Footstep shows you the saved carbon."

Green Footstep also shows designers how to comply with specific design goals such as LEED's energy credits and the 2030 Challenge, the organization that has challenged designers to make all new buildings carbon neutral by 2030. Edward Mazria , founder and executive director of Architecture 2030,says, "Rocky Mountain Institute's Green Footstep is an extremely valuable goal-setting and evaluation tool that will help building designers assess a project's carbon emission impacts with regard to site, construction, and operations. Because the 2030 Challenge is integrated into the program, this tool can also help designers in their efforts to meet or exceed the 2030 Challenge targets."
Michael Bendewald, an analyst with RMI who developed the online version, called Green Footstep a "designer's tool" that designers can use to make specific design decisions that reduce carbon emissions on residential and commercial new and retrofit building construction projects, from pre-design through occupancy.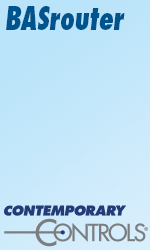 It's also an educational tool that helps users understand a building's life cycle carbon footprint. "Since we all have bank accounts, allow me to use an accounting metaphor to explain Green Footstep's way of showing a project's carbon emissions," Bendewald explains. "The native-state carbon storage of a site, including such things as standing timber and other vegetation that existed before development, is the amount of carbon the owner of the facility 'owns.' Any carbon emissions send the owner into a 'carbon debt.' In order for a project to be 'carbon neutral,' this debt must be paid off and the original amount of carbon – equal in magnitude to the native-state carbon storage – must be restored. Green Footstep allows designers to adjust design targets, such as building energy use intensity and incorporating more renewables, that will get the building out of the carbon debt, edging the building closer to carbon neutrality."

Bendewald and Olgyay will be traveling to London next month to present Green Footstep at the Towards Net Zero conference, a global forum "accelerating the transition towards zero energy and carbon neutral buildings."

"In a world with ecological limits, Green Footstep interactively helps inform decisions about carbon. Green Footstep makes it easier for designers to make every building they work on part of the solution to climate change," says Olgyay.

Green Footstep's website provides case studies so users can explore how Green Footstep has allowed past projects to reach their carbon reduction goals. Users can also create a login that allows them to save and reload their own projects as they work on them.

More information about Green Footstep, including a free user account, is available at www.greenfootstep.org.
---


[Click Banner To Learn More]
[Home Page] [The Automator] [About] [Subscribe ] [Contact Us]