---
ZigBee Alliance and Device Language Message Specification (DLMS) User Association to Collaborate on Metering Data Compatibility















Work will expand ZigBee Smart Energy complex metering application support

Download image SAN RAMON, Calif., Nov. 23 /PRNewswire/ -- The ZigBeeŽ Alliance, a global ecosystem of companies creating wireless solutions for use in energy management, commercial and consumer applications announced a liaison agreement with the DLMS User Association to collaborate on metering data compatibility.

The two groups will define a method to transport IEC standard DLMS/COSEM messages sending metering data through ZigBee Smart Energy networks. The result will expand ZigBee Smart Energy to support complex metering applications, and will provide utilities and energy service providers with a standard for a variety of Smart Grid energy management and efficiency programs and services.

"This is an opportunity to enhance the profiles of both ZigBee and DLMS in the eyes of our potential customers," said Gyozo Kmethy, head of the DLMS Users Association. "DLMS already has other transport options available so the addition of ZigBee Smart Energy adds another compelling option."

The agreement with the DLMS UA adds to a growing list of strategic relationships forged by the ZigBee Alliance with energy and international standards groups to expand global functionality for ZigBee Smart Energy.

"Our agreement with the DLMS UA is another important move to expand ZigBee Smart Energy's position in the global energy markets," said Bob Heile, chairman of the ZigBee Alliance. "Utilities in Europe, North America, Australia and other regions are looking at ZigBee Smart Energy to deliver home area network connectivity to their Smart Grid programs."

ZigBee Smart Energy - The Standard for Energy Management and Efficiency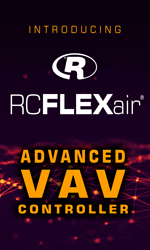 ZigBee Smart Energy enables wireless communication between utilities and common household devices such as smart thermostats and appliances. It improves energy efficiency by allowing consumers to choose interoperable products from different manufacturers giving them the tools to manage their energy consumption more precisely using automation and near real-time information. It also helps utility companies implement new advanced metering and demand response programs to drive greater energy management and efficiency, while responding to changing government requirements. For more information and a list of ZigBee Certified products, visit www.ZigBee.org/SmartEnergy .

ZigBee: Control your world

ZigBee is the global wireless language connecting dramatically different devices to work together and enhance everyday life. The ZigBee Alliance is a non-profit association of more than 300 member companies driving development of ZigBee. The Alliance promotes world-wide adoption of ZigBee as the leading wirelessly networked, sensing and control standard for use in energy, home, commercial and industrial areas. For more information, visit: www.ZigBee.org.

DLMS User Association

The DLMS User Association maintains a liaison since 2002 with IEC TC 13 WG 14, the standardization body responsible for establishing standards for electricity meter data exchange. The User Association provides registration and maintenance services for the IEC 62056 DLMS / COSEM standards suite, performs pre-standardization work. In addition, the DLMS UA operates the conformance testing scheme. The DLMS/COSEM standard suite (IEC 62056 / EN 13757-1) is the most widely accepted international standard for utility meter data exchange. This global acceptance is clearly demonstrated by the continued fast growth of the membership, now exceeding 150, and an increase in the number of meter types certified to be DLMS / COSEM compliant.
---


[Click Banner To Learn More]
[Home Page] [The Automator] [About] [Subscribe ] [Contact Us]