---
Experts to explore the advantages of and address the concerns about wireless applications in industrial automation at ISA Automation Week

This press release is sixth and final in a series showcasing the event's six educational tracks

Research Triangle Park, North Carolina, USA (30 October 2013) – Given the increasing interest surrounding wireless technology in industrial automation--along with concerns about the technology's security, safety and reliability--the International Society of Automation (ISA) today announces it will conduct a Wireless Applications educational track at its upcoming 2013 ISA Automation Week Technology and Solutions Event, 5-7 November in Nashville, Tennessee, USA.

Surveys continue to show that the process automation industry is shifting toward wireless devices as a result of their widely communicated benefits, which include greater flexibility, ease of installation, faster access to time-critical information and cost reduction. However, at the same time, concerns linger about wireless technology relating to network security, data integrity, interoperability, lack of a universally agreed industrial standard and other issues.

The Wireless Applications educational track, one of six educational tracks offered at ISA Automation Week 2013, will explore the specific merits as well as the particular challenges of today's leading wireless technology applications. Wireless technology experts across the globe will come together at the conference to demonstrate how to fully leverage the advantages of various wireless devices and capabilities, and how to address any risks they may present.

In all, nine sessions comprise the Wireless Applications track, including:
• SCADA Wireless Solutions & Technologies
• Cyber-Security Panel Session
• Management of Wireless Infrastructure
• Your Future and Your Wireless Choices: HART and ISA100
• Wireless Experts Panel
• Reliability, Management, and Connectivity of Wireless Systems
• Secure Wireless Control & Risks
• Critical Peripheral Technologies for Wireless
• Various Wireless Applications & Lessons Learned
This press release is the sixth and final in a series showcasing the event's six educational tracks. The first press release, distributed early in July, showcased the Creating Business Value through Automation educational track. The second release, distributed in late July, focused on the Asset Lifecycle Management and Optimization/Strategy educational track. The third release, posted in late-August, highlighted The Connected Enterprise educational track, and the fourth release, distributed 24 September, profiled the Industrial Network Security educational track. The fifth release, covering the Industrial Automation and Control educational track, was made available 21 October.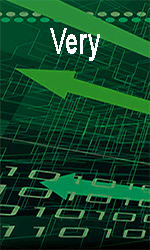 Visit www.isaautomationweek.org to gain more details about ISA Automation Week 2013, including the full technical program, author resources, solutions providers, attendee resources, the complete conference schedule, hotel arrangements and registration. For immediate assistance, call +1 919-549-8411.

About ISA
Founded in 1945, the International Society of Automation (www.isa.org) is a leading, global, nonprofit organization that is setting the standard for automation by helping over 30,000 worldwide members and other professionals solve difficult technical problems, while enhancing their leadership and personal career capabilities. Based in Research Triangle Park, North Carolina, ISA develops standards; certifies industry professionals; provides education and training; publishes books and technical articles; and hosts conferences and exhibitions for automation professionals. ISA is the founding sponsor of The Automation Federation (www.automationfederation.org).



---


[Click Banner To Learn More]
[Home Page] [The Automator] [About] [Subscribe ] [Contact Us]