---
ISA100 wireless standard receives overwhelming approval in IEC technical voting

Research Triangle Park, North Carolina, USA (31 October 2013) – ISA-100.11a-2011, "Wireless Systems for Industrial Automation: Process Control and Related Applications," has received approval from all 21 participating National Committees of the International Electrotechnical Commission (IEC) that voted on the IEC version in a recently completed Committee Draft for Vote (CDV) stage.

The CDV stage is the final stage in the IEC process in which technical comments may be considered. The standard, expected to be issued in early 2014 for a final IEC approval stage in which no technical comments may be submitted, will carry the designation IEC 62734 upon publication.

This follows previous approval of ISA-100.11a as an ISA and American National Standard. The latter confirmed that ISA's open consensus standards development procedures as accredited by the American National Standards Institute (ANSI), which require participation not only of suppliers but of all key interest categories, were followed properly in developing ISA-100.11a.

Notably, ISA's ANSI-accredited procedures provide for direct participation and voting by experts from end-user companies, ensuring consideration of the views and requirements of those who will actually be deploying wireless systems in real-world industrial applications. That end-user input is now evident in the growing worldwide application of ISA-100.11a technology in processes including oil and gas, liquefied natural gas (LNG), refining, petrochemicals, chemicals, power, biopharmaceuticals, thermal processing and water treatment.

In a presentation at the 2013 ARC Forum, for example, C. B. Chakradhaar of RasGas described the highly cost-effective application of ISA-100.11a-compliant wireless temperature transmitters to monitor a critical component in LNG production. Based on that success, he indicated, ISA-100.11a has been adopted as a plant-wide standard for all future wireless applications.

To read about other real-world applications of ISA-100.11a, visit: www.ISA100Wirelessapplications/successes.com
About ISA100
ISA100 Wireless is a multi-national, multi-industry standards development initiative of the International Society of Automation (ISA), which is an accredited member organization of the American National Standards Institute.
The extension of ISA-100.11a to the IEC is the latest in a long and productive collaboration by which many original ISA standards have been adopted to become widely used IEC global standards in vital areas including: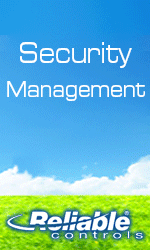 • ISA-84/IEC 61511 Functional Safety
• ISA-88/IEC 61512 Batch Control
• ISA-95/IEC 62264 Enterprise-Control System Integration
• ISA-18/IEC 62682 Management of Alarm Systems
• ISA-99/IEC 62443 Cyber Security for Industrial Automation and Control
For more information about ISA100 and ISA Standards, contact Charley Robinson,
crobinson@isa.org, +1 919-990-9213, or visit www.isa.org/standards.
About ISA
Founded in 1945, ISA (www.isa.org) is a leading, global, nonprofit organization that is setting the standard for automation by helping over 30,000 worldwide members and other professionals solve difficult technical problems, while enhancing their leadership and personal career capabilities. Based in Research Triangle Park, North Carolina, ISA develops standards; certifies industry professionals; provides education and training; publishes books and technical articles; and hosts conferences and exhibitions for automation professionals. ISA is the founding sponsor of The Automation Federation (www.automationfederation.org).




---


[Click Banner To Learn More]
[Home Page] [The Automator] [About] [Subscribe ] [Contact Us]