---
Cimetrics Inc B6080 - BACnet Interface to Web Services

Available now.
Cimetrics B6080 - BACnet Interface to Web Services Gateway/Firewall provides a means to integrate building automation and control systems with other enterprise computing applications using SOAP/XML technologies. This allows Platforms such as Microsoft .Net or Java to access real time data from a building automation system.

With B6080 many business applications can retrieve data from BACnet-based automation systems without requiring the integration of a BACnet protocol stack into the business application. The Cimetrics specification - BACrest API (Application Program Interface) lets you read and write data to device-centric networks using URL-like commands. This provides a more capable and secure interface for enterprise applications allowing access to more of the data found in Building Automation Systems.

Since two isolated Ethernet ports are used, this device also acts as a firewall, meaning that no unintended communications or control is possible between the two net¬works.

B6080 features
• Connect BACnet/IP to Enterprise Applications
• Display of Real Time Data onto a HTML Web pages
• Simplifying access to building energy and performance data for inclusion in spreadsheets and other management reports
• Accessing equipment run-time data
• Built in web server for easy browser based configuration
• Automation code by a highly experienced BACnet development team
• The Ethernet ports keep the BAS network and business network fully isolated (firewall)
• Data and Power indication
Product Description
B6080 allows integration of BACnet/IP devices in Enterprise Applications systems using REST architecture. The device uses Cimetrics BACrest API (Application Program Interface). It is a specification that let's you read and write data to device-centric networks using URL-like commands.

The meaning of the word BACrest is Building Automation Control Relational State Transfer. The "REST" part of this name is a well known IT terminology used to describe the architecture used to create the Internet "URL system". We have created a version of "REST" that applies to the needs of device-centric networks - the simplest yet most powerful data exchange methodology.

BACrest features
• Read and Write commands are simple URL's
• XML or HTML data return
• unlimited scalability
• communications is fully "IT fiendly"
• machine to machine compatible
• maps to ANY device-centric protocol
• optional free form text labels
• data access is fully defined (acts as a firewall)
B6080 provides complete isolation between the two Ethernet ports to help act as a firewall between the BAS and Enterprise network. Web Server enabled browser setup for defining web services URLs and mapping these to BACnet/IP points.

We also offer a high capacity BACnet/IP to BACnet/WS Gateway/Firewall - B6085.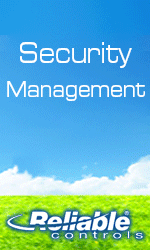 Interface Specification
• Adapter Input Voltage - 105 to 117 VAC;
• E+ Input voltage - 9VDC;
• Operating Temperature - 7 to 40 C;
• Dimensions - 12.7 x 15.24 x 3 cm;
• Weight - 0.3 kg ;

Product Support
One year of telephone and email support

Part Numbering
B6080 - BACnet Interface to Web Services
B6099 - wall bracket kit
B6085 - BACnet Interface to Web Services high capacity

If you have any questions on this release, please feel free to contact: Bhaskar Koukuntla
Director, Products Sales & Support products@cimetrics.com

For more information about Cimetrcis visit www.cimetrics.com

---


[Click Banner To Learn More]
[Home Page] [The Automator] [About] [Subscribe ] [Contact Us]