---
News Briefs - Updated October 24th
AUTOMATEDBUILDINGS.COM Provides Sneak Preview of BuilSpec Seminars
My sneak preview reveals that the scene setting power of this BuilSpec day is to be shared by all who seek to find out more about open automation systems and enterprise convergence.
---
BuilConn Europe - October 26-28 Brussels
BuilConn is the only gathering of industry stakeholders representing the numerous disciplines within the realm of the networked building systems industry that provides a comprehensive view of the technologies and solutions enabling whole building integration. The three-day conference and exhibition blends technical and application-oriented presentations with invaluable networking opportunities preparing today's Building Systems Professionals for the rapidly changing integration environment. BuilConn Europe is only 2 weeks away - Register online at www.builconn.com/europe/registration/
---












AirTest new Website
AirTest is pleased to introduce our new Website that features over 150 cost effective, air monitoring products for buildings. It includes a wealth of technical information, application guidance and sales tools. It is designed to be an instant sales resource for your organization. The site is completely searchable and has all of our datasheets, manuals and latest application guidance. In the website you will find products for humidity, dew point, temperature, air velocity, carbon dioxide, carbon monoxide and a wide range of other gases. Please visit our site and look around. Tell us what you think. If you see room for improvement, please make suggestions. Click here to visit the new AirTestTechnologies.com
---
Teletrol Systems and Veris Industries Demonstrate BACnet Interoperability for Energy Management
Teletrol Systems and Veris Industries announce a successful demonstration of BACnet interoperability for energy management with the new Veris BACnet Energy Meter and the latest release of Teletrol's eBuilding control system The demonstration combined Veris' BACnet Energy Meter with Teletrol's Internet-powered eBuilding control system to capture energy usage information, relay it through multiple networks and display it in a remote web browser.
Manchester, NH - (October 12, 2004) Teletrol Systems, an industry leader in building automation technology, and Veris Industries announce the successful integration of their respective BACnet MS/TP products in an energy management system. The system incorporated the new BACnet Energy Meter from Veris and the latest release of Teletrol's eBuilding Internet-powered building automation and control system.
To learn more about better energy management through BACnet and the eBuilding Internet-powered building controls system, contact sales@teletrol.com. Additional BACnet information can be obtained by visiting the BACnet web site at www.bacnet.org. For detailed product information, visit the Veris web site at www.veris.com.
---
Study Links Office Temperature to Keyboarding Performance
BOURNE, MA - If your office is too cold, chances are that you might not be typing as accurately, or as much, as you could be. In a landmark study evaluating the impact of indoor environmental conditions on worker productivity, Cornell University ergonomics professor Dr. Alan Hedge found a 74% increase in typing mistakes and a 46% reduction in typing output when office temperatures fell from 77 degrees F to 68 degrees F. The findings were presented in June at the 2004 Eastern Ergonomics Conference in New York City. "The purpose of the study was to investigate the link between changes in physical environmental conditions and changes in work performance, Hedge explains. "Temperature is certainly a key variable that can impact performance." During the study, Hedge placed HOBO(r) data loggers - or miniature temperature recorders - at nine individual workstations at the Insurance Office of America's corporate headquarters in Orlando, Florida. The loggers, which are commonly used to validate comfort complaints in the workplace, sampled air temperature every 15 minutes for an entire working month. This data was then correlated with a month's worth of ergonomic data to show how typing performance worsened as temperatures fell. Hedge estimates that the decreased productivity resulted in a 10% increase in labor costs per worker, per hour.
---
RLE Technologies Announces European Expansion
Ft. Collins, Colorado – RLE Technologies, a leader in water leak detection systems and web-based monitoring and alarm notification solutions, announced a partnership with EMEA Solutions, headquartered in the U.K., to lead its expansion into Europe, Middle East, and Africa (i.e., the 'EMEA' markets). The EMEA Solutions partnership strengthens RLE's commitment to the European marketplace, provides access to key sales and marketing channels, and establishes RLE's local presence within each market. Under the terms of the agreement, EMEA Solutions will provide sales, marketing, and customer support services for RLE's SeaHawk™ water leak detection and Falcon™ mission-critical monitoring product lines. At the same time, RLE will provide the product and technology, training, and additional support services. In addition, RLE is pleased to announce the certification of its SeaHawk™ LD5000 distance read water leak detection product and the Falcon™ Monitoring System product line, each with a CE Mark, making them eligible for sale in the European Union.
---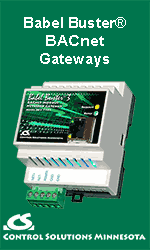 BuilConn Europe - October 26-28 Brussels
The agenda breakdown page for BuilConn Europe is now available here. It outlines main subject areas covered in BuilConn and the associated specific sessions that address them.
---
Honeywell Launches New 5000 Series Zone Valve
MINNEAPOLIS - Honeywell (NYSE: HON) has introduced the 5000 Series Zone Valve (V8043), a revolution in hydronic heating technology. The 5000 Series is equipped with "soft close" technology that reduces water hammer potential, ultimately decreasing callbacks and customer complaints. The "Quick Fit" pushbutton actuator removal feature offers a robust metal-to-metal connection, allowing for rapid installation, easier service and reduced labor costs. To learn more about the 5000 Series Zone Valve, please contact your local Honeywell dealer, or visit www.customer.honeywell.com.
---
Exclusive Home & Building Automation Research Reports Are Now On-Line
CABA continues to provide timely research and information on integrated systems and home/building automation. To that end, three new research reports and one new Event Report have been placed in the CABA's Research Library. This information is available only to CABA members and is another valuable membership benefit.
---
TAC Offers Turnkey Solutions for Precision Environments
DALLAS – TAC, a world leader in Open Systems for Building IT®, security systems and energy solutions, offers complete design-build and validation solutions for mission-critical cleanrooms. TAC's Precision Environments group offers turnkey design and installation of Class 1 through Class 100,000 cleanrooms, designed to the latest cGMP standards, ISO 14644 standards, and 21CFR11 compliance. TAC, since its merger with Andover Controls, is able to integrate the validation process with the construction of its cleanrooms and can guarantee its rooms will meet all certification standards. For more information visit www.tac.com
---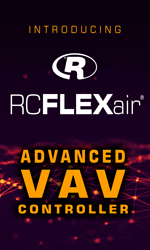 Draka Comteq Launches New Website
FRANKLIN, MA - Draka Comteq launched today a new North American web site, www.drakacomteq.us. This site provides detailed information on the recently combined companies of Draka Comteq USA (Franklin, MA) and the fiber and cable operations of Alcatel (Claremont, NC). The new Draka Comteq combines optical fiber and cables with the high-quality coaxial, twisted pair and fiber optic communication cable capabilities of Chromatic Technologies and Helix/HiTemp Cables, previously under the Draka USA umbrella. By combining unique technological innovations in singlemode, multimode and copper cable engineering, the new Draka Comteq becomes the single source for communications cabling - outside plant as well as indoor premises solutions.
---
ARI Publishes Statistical Profile
ARLINGTON, Va. – The Air-Conditioning and Refrigeration Institute (ARI) has published the 2004 edition of the "Statistical Profile of the Air Conditioning, Heating, and Refrigeration Industry." The publication provides statistical data on various categories of information relating to the air conditioning, refrigeration and heating industry.
---
Opto 22 Announces ioProject 6
Company's Newest Automation and Data Acquisition Software Suite Offers PID Control Plus Subroutines and Other Enhancements
Temecula, CA - Opto 22, a manufacturer and developer of hardware and software for industrial automation, remote monitoring, enterprise data acquisition, and machine-to-machine applications, has announced the release of ioProject(tm) 6, an integrated set of software applications and utilities for developing control programs, operator interfaces, and data acquisition systems for Opto 22 SNAP Ethernet-based I/O and control systems.
---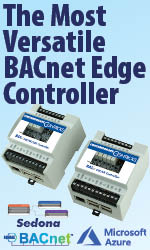 Net-atHome™2004 Conference
December 1 & 2, 2004
Net-atHome™2004 will be run in plenary sessions tackling the key questions raised by the development of today's markets, with panels of experts striving to provide reliable and concrete answers. For each Net-atHome™ event, Homega Research takes great care to create a conference program that enables participants to make a precise and reliable assessment of market status and trends. A large number of speakers are invited by Homega Research to present their experience, solutions and vision of the future. This guarantees that all the most promising technologies, services and business models are presented and discussed. Presentations also cover the widest geographical and sector-based areas. For more information visit http://www.net-athome.com/conference.php
In a paper entitled "How will the Connected Home markets develop? Are these markets now in Asia?", Roger Torrenti, CEO of Homega Research, reviews the past twenty-year developments in the field of the connected home, analyses past predictions and points out the way the connected home market is likely to evolve in the short term. A specific attention is paid to Asian markets, Roger Torrenti considering their growing attractiveness but recommending not to see them as the only El Dorado in the field.
---
Jungo will showcase its OpenRG software for Home/SOHO/SMB VoIP gateways at Fall 2004 VON
Jungo will showcase its OpenRG software for Home/SOHO/SMB VoIP gateways at Fall 2004 VON. OpenRG includes an optimized Linux-based operating system, communication and routing protocols, VoIP (H.323, SIP, MGCP), Firewall, WLAN security, VPN, Universal Plug and Play, web-based management, remote upgrade capabilities, and a wide range of home networking applications.Specifically optimized for broadband Customer Premises Equipment (CPE), OpenRG allows Original Equipment Manufacturers (OEMs) to quickly bring to market high quality networking devices with a wide range of broadband applications and services.
---
Engenuity Systems Teams With Industry Leader Hubbell
Chandler, AZ—Engenuity Systems, the world's largest LonWorks and open systems product distributor, is pleased to announce they have added over 100 products from industry leader Hubbell Building Automation to their line card. Hubbell has long been known as a leading developer and manufacturer of technologically advanced occupancy sensors and lighting control systems. Hubbell Building Automation's entire product offering now joins the other 60 manufacturers and over 2500 products currently represented by Engenuity Systems.
---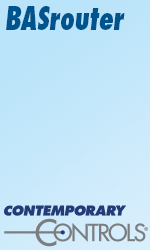 CyboSoft and SIXNET Announce Partnership with Embedded MFA Control Software for SIXNET's IPm Platform
CyboSoft (Rancho Cordova, Calif.) and SIXNET (Clifton Park, NY) announced partnership by introducing CyboCon IPm software that is a successful integration of CyboSoft's Model Free Adaptive (MFA) control technology in SIXNET's IPm open system platform. MFA is considered an industry breakthrough. No other comparable technology possesses all the attributes of MFA. Based on the core MFA technology, CyboSoft has developed a set of general-purpose MFA controllers, each of which solves a tough control problem. MFA controllers do not require process models. Once installed, no controller tuning is required. In most cases, MFA controllers can directly replace the legacy controllers such as PIDs and achieve immediate improvements in control performance resulting in significant economic benefits. The SixTRAK IPm(tm) product is the ultimate process controller with the power of open Linux software. Its powerful communications and advanced programming capabilities make it the perfect solution for process control, SCADA, or DCS applications. Though it is built-on the open LINUX operating system, no knowledge of LINUX is required in most applications.
---
HVAC Digital Controls One Day Seminar
Friday October 29th 2004 at Cal State Fullerton Extension in Garden Grove, California
We have put together a one day seminar for the person who wants to learn about the systems that control the comfort we expect in the buildings we work in and service, It is a unique overview of air conditioning for those who would like to understand HVAC controls. The seminar is easy to understand and follow. The principals learned after attending this seminar, will enable you to understand how a building automation system controls a commercial office building, as well as enhance your ability to troubleshoot. This course was developed for the air conditioning mechanic, property manager, and maintenance engineer. Small class size and personal attention are offered to maximize your learning experience. To learn more visit http://home.earthlink.net/~hvaccontrol/
---
Energy User News Announces Energy Efficient Building Award Winners
TROY, MI—EUN presented its 2004 Energy Efficient Building Awards in a special session held on the show floor of the World Energy Engineering Congress on September 22, 2004. Five awards were presented—one for the Energy Manager of the Year and four for award-winning projects.
Energy Manager of the Year - Mark Barich, energy manager of Summa Health Care Systems.
Project of the Year - University of New Mexico (UNM)
Best New Construction Project - Western Milling CHP.
Best Retrofit Project - Summa Health Care.
Best Renewable Project - Ridge Lytton Vineyards For more information on each of these projects visit: Awards Article
---
BuilConn Europe - October 26-28 Brussels
BuilConn is the only gathering of industry stakeholders representing the numerous disciplines within the realm of the networked building systems industry that provides a comprehensive view of the technologies and solutions enabling whole building integration. The three-day conference and exhibition blends technical and application-oriented presentations with invaluable networking opportunities preparing today's Building Systems Professionals for the rapidly changing integration environment. Register online at www.builconn.com/europe/registration/
---












Contemporary Controls Offers IntruVUE™ Software as an Enhanced Tool for Support of the CTRLink® Managed Switches
Downers Grove, Illinois - Contemporary Controls, a major manufacturer of Industrial Ethernet switches and Network Vision Inc., a developer of IntraVue software, have formed a business relationship that allows customers to purchase IntraVue as part of the Contemporary Controls product offering. Contemporary Controls will provide this product as an additional support tool for the expanding Industrial Ethernet market. President of Contemporary Controls, George Thomas, says "It is important that we offer our customers a complete Ethernet network solution. We feel that IntraVUE is uniquely positioned to support control engineers that are installing not only our switches, but also many different IP addressable devices. This software improves the usability of the CTRLink family of managed switches being installed in many different applications." The IntraVUE software is targeted at controls individuals not familiar with traditional and sometimes confusing SNMP MIB's and Trap reporting mechanisms. For more information, visit www.ccontrols.com.
---
OSGi Alliance 2004 World Congress
The theme for this event, in Barcelona, Spain, October 11-15 is "Convergence: Going Mobile, Driving, and Staying Home with OSGi Solutions". The world's top experts will be at this event presenting on commercially available and developing OSGi implementations and networked devices and applications and services across mobile, automotive, industrial, and home environments. Additionally, registering now will ensure you have a reservation for the eNeo Labs Connected Home Tour. Visit this smart home in the outskirts of Barcelona, to see 'real life' networked and automated solutions using OSGi technology. Space is available on a first-come first-serve basis for up to 40 registrants. Less than 20 spaces are left, so register early to take advantage of this opportunity. This event is supported as an endorser by Parks Associates.
Time is running out - register now at www.osgiworldcongress.com and use discount code of "ENDPRK" to take advantage of this limited time opportunity and the prices noted above.
---
Samsung's New 4-Channel DVR Records in "Real Time" at 120 Frames Per Second
Secaucus, NJ, – Samsung's new SVR-430 digital video recorder processes images at 120 frames per second (30 fps for each camera) delivering much greater "real time" detail with no increase in file size per frame. The secret, according to National Sales Manager Frank Polidoro is that the SVR-430 employs the latest highly efficient MPEG-2 compression technology. These smaller image files mean more storage capacity. Other SVR-430 highlights include built-in network capability, a USB port for data backup and full tri-plex operation.
---
Honeywell and USA Technologies Sign Agreement to Sell EnergyMiser Products
MORRISTOWN, N.J.- Honeywell (NYSE: HON) and USA Technologies Inc. (OTC Bulletin Board: USTT) announced an agreement to jointly promote and sell the full range of USA Technologies EnergyMiser energy management solutions. The goal of the agreement is to develop energy saving programs for both the public and private sector, with a primary focus on developing efficiency initiatives with electric utilities. This includes the companies' current work with a leading energy provider in the Southwest where Honeywell has installed more than 3,800 EnergyMiser products to date. The program has saved enough energy to light 480 homes for one year and it has prevented the release of over 8 million pounds of CO2, the equivalent of taking more than 900 cars off the road.
---
Teletrol Systems Unveils Redesigned Web Site
Manchester, NH - Teletrol Systems, an industry leader in building automation technology, announced the unveiling of a greatly enhanced and expanded web site. The web site can be accessed at www.teletrol.com. The enhanced web site provides information on Teletrol's eBuilding and Integrator lines of building automation products, as well as access to news, technical support and industry-relevant information. Information on the BACnet protocol and links to various industry sites are also now available as resources to web site users. In addition, Teletrol's updated site includes thorough case studies, organized by market, on Teletrol installations worldwide. The case studies are available as HTML pages for quick review and as .pdf documents for download. Users may also locate a dealer in their area or request information by market and product with new, easy-to-use forms on the improved site.
---
AXCESS and GlobeRanger Partner for Active RFID Applications
DALLAS – Axcess International Inc. (OTCBB: AXSI.OB), a leading provider of RFID and video surveillance systems for physical security and supply chain management, and GlobeRanger, a leading provider of RFID, mobility and sensor-based software solutions, announced a strategic partnership that will integrate AXCESS' ActiveTagTM RFID products with GlobeRanger's iMotion™ Edgeware™ platform. The partnership will provide comprehensive capabilities to easily incorporate active, passive and sensor-based systems within one solution and manage the infrastructure for enterprise-wide, multi-site deployments. AXCESS' active RFID tags and sensors can enable businesses to monitor, control and track personnel, assets, inventory and vehicles throughout the enterprise and deliver tag data over the network to GlobeRanger's iMotion Edgeware platform. Sensor data such as temperature, pressure and motion can now be incorporated with data from passive RFID systems to give users a complete operational view.
---
HID Introduces SMARTS Program Enabling Companies to Obtain Smart Cards At Low Acquisition Costs Wit Quick Turnaround
IRVINE, Calif. – HID, the premier manufacturer of contactless access control cards and readers for the security industry, announced the Secure Multi-Access Ready-to-Ship (SMARTS) program. The SMARTS program offers low quantities (10-999) and quick delivery of 125 kHz proximity technology cards with an embedded contact smart chip module from leading smart chip vendors. This enables small to mid-size companies to affordably purchase low quantities of multi-technology cards for demos or deployment, or for large enterprises to obtain low-cost cards for pilot programs or test applications. In addition to the ability to order low quantities, SMARTS program card order shipments have been reduced from 12 weeks to five working days.
---
Honeywell Cuts Energy Costs Through Efficiency Upgrades To City of Tallahassee Facilities
MINNEAPOLIS - Honeywell (NYSE: HON) and the City of Tallahassee, Fla., signed a $4.5 million Energy Savings Performance Contract for building and energy efficiency improvements that will help the city save $12 million in operational costs. The project involves upgrades to 45 city facilities, including the Tallahassee Regional Airport, neighborhood parks, recreation buildings, community centers, and police and fire stations. Honeywell also will provide annual maintenance and support services to the city.
---
Smart building technology into mass production
Intelligent building systems offer utmost comfort by optimizing temperature, indoor air quality, lighting conditions as well as security. The intelligent building technology, controlled by situations and user needs, is now available as a complete package with automated tailoring for customer requirements. The dreams of home automation have been productized into an easily purchasable solution. Due to extensive product development, the international leading edge has stayed in Finland. Efficient mass production of individually tailored solutions is the new element of the solution. The result is top quality at minimal cost. The first nationwide chain to deliver the intelligent facility management solution is Lämpötalo. The concept, which is based on the open COBA interfaces, has been productized by HomeSoft Oy. It is easy to purchase the solution with one contract.
The core of the concept is the building operating system COBA (Connected Open Building Automation). COBA offers a common interface to all facility management systems: heating, cooling, ventilation, lighting, consumption metering, access and attendance, video surveillance as well as burglar, fire and humidity alarms. The integration allows the systems to work together seamlessly and to be controlled according to needs and situations. The efficient, requirement controlled design and implementation process is based on open interfaces and simple product and solution modeling. COBA was created in a standardization project of companies representing various industries, and is now in extensive commercial use.
---
Ember University certifies 100 developers to create the next wave of wireless mesh networking applications for monitoring and control
BOSTON - Ember, a developer of wireless semiconductor solutions, has graduated the first 100 Certified EmberNet ( Developers qualified to build monitoring and control applications on Ember's wireless mesh networking platform. The 100 certified developers are part of a growing cadre putting new wireless mesh networking technology to work in markets such as building automation, home control and medical systems. Ember offers a two-day developer training program, both in-house and on-site at customer locations, tailored to individual customers' needs. Developers spend half a day in presentations. The balance of the time is hands-on training building sample applications on Ember's Developer Kit.
---
Fall Focus: On-Demand Digital Entertainment - Industry Leaders Examine Solutions to Accelerate the Markets
Dallas, TX - Parks Associates today released the initial list of speakers for its upcoming executive seminar Fall Focus: On-Demand Demand Digital Entertainment, to be held November 10-12, 2004. Fall Focus, hosted by industry experts Parks Associates, will take place at the Loews Coronado Bay Resort in San Diego, CA. The event will examine the current conditions and future vision for the markets involving digital entertainment content in the networked home.

---


[Click Banner To Learn More]
[Home Page] [The Automator] [About] [Subscribe ] [Contact Us]