---
The First Successful ZigBee Implementation in the Insurance Industry
MeshNetics in Partnership with BOX telematics and Crawford & Company Rolled Out a New Building Monitoring Solution











BuilConn 2006
BELLEVUE, Wash.--(BUSINESS WIRE)--MeshNetics, a leading wireless sensor technology provider and 802.15.4/ZigBee expert, today announced that together with the UK telemetry partner BOX telematics it has successfully completed the trial of the ZigBee-based wireless solution deployed to monitor building subsidence for Crawford & Company, the world's largest independent provider of claims management solutions to insurance companies. Using the Zigbee-based wireless solution, Crawford & Company found that claim assessment time was cut dramatically.
Subsidence, which is a downward movement of the ground supporting a building, causes hundreds of millions of dollars of damage to buildings every year. To minimize this damage, insurance claim investigators typically conduct manual subsidence inspections – which are time-consuming, costly, and labor-intensive efforts requiring two engineers for an on-site building inspection. Due to high costs, they are performed on a weekly basis at best – meaning that the task is not only expensive and time consuming, but is also an inefficient monitoring solution. As a result of this clumsy, inefficient manual inspection practice, claim assessment would take anywhere from one to two years.
Automated building subsidence monitoring solves this problem by enabling timely action that helps prevent serious damage – all while reducing costs, improving efficiency, and elevating accuracy.
Crawford & Company, together with BOX telematics and MeshNetics, deployed a standards-based wireless solution to monitor the building's structural integrity. The wireless MeshNetics nodes with tilt measurement sensors are placed in and around buildings. They form an ad-hoc mesh network, using MeshNetics ZigBee Stack software, and transmit data through the BOX GPRS gateway to the monitoring company's server. The data is then stored in a database and reports are generated. The whole process is completely automated.
Mark Woolridge, M2M Sales Director at BOX telematics, added: "Wireless m2m technology is the future of 24/7 remote monitoring of building subsidence. Our web based portal gives Crawford the opportunity to make quick and accurate data decisions without the need for regular on site evaluation by their staff."
The first ZigBee-based wireless solution trial has already enabled Crawford & Company to reduce claim investigation time from an average 12-18 months to only 2 months. Building structural integrity data is now collected on a regular basis and is available via the web in real time. The automated system eliminated the prohibitive cost of engineer labor for manual data logging. The wireless solution also eliminated the costs associated with running cables, an expense that may exceed $100 per foot. Time-to-market was another important factor. Thanks to the inherent flexibility of MeshNetics' MeshBean hardware platform and BOX' gateways, the working solution was delivered in less than four months.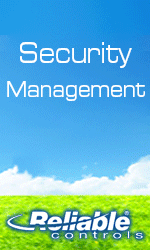 "The pervasive internet revolution keeps changing the landscape of modern industries, no matter how conservative they might be. Even in the insurance industry, it is no longer business as usual," said Mr. Vasiliy Suvorov, CEO of MeshNetics. "Industry visionaries, such as Crawford & Company, are seeking new solutions and technologies that will secure a competitive edge. Wireless sensor networks are at the forefront of these groundbreaking solutions, and their ultimate value is in the data collected from sensors. Innovative system integrators like BOX telematics offer such advanced solutions today."
BOX telematics and MeshNetics will make a joint presentation of this project at the BuilConn 2006 Expo, the largest European building automation event of the year, in Amsterdam on October 3-5, 2006.
About MeshNetics: MeshNetics is a leading technology provider enabling wireless sensor data integration with customers' enterprise applications. MeshNetics has a unique expertise in hardware, firmware and software. Their product portfolio includes IEEE802.15.4/ZigBee™ OEM module; ZigBee Developer Kit; networking stack firmware; SensiLink gateway server software; and customization services. MeshNetics helps its partners and customers to accelerate time-to-market by providing the tools for development of complete M2M solutions for industrial automation, building automation and utility monitoring and control. MeshNetics bases its long-term strategy on open standards, and is a member of the ZigBee Alliance and OPC Foundation. For more information, please visit www.meshnetics.com.

About Crawford & Company: Based in Atlanta, Georgia, Crawford & Company (www.crawfordandcompany.com) is the world's largest independent provider of claims management solutions to insurance companies and self-insured entities, with a global network of more than 700 offices in 63 countries. Major service lines include property and casualty claims management, integrated claims and medical management for workers' compensation, legal settlement administration, including class action and warranty inspections, and risk management information services. The Company's shares are traded on the NYSE under the symbols CRDA and CRDB.

About BOX telematics: System integrator and telematics devices designer/manufacturer, BOX telematics (www.boxtelematics.com), have been designing, producing and integrating their wide range of "wire-free" technology since 1998, for both the static m2m (machine to machine) and mobile telematics markets. BOX has since grown into one of the UK's most experienced and respected telemetry and telematics providers. BOX provides proven end-to-end "wire-free" telemetry and telematics solutions for many customers who trade in dynamic operating sectors such as licensed trade, service & logistics, security, industrial, asset and vehicle tracking and outdoor media.
---


[Click Banner To Learn More]
[Home Page] [The Automator] [About] [Subscribe ] [Contact Us]