---
Wibree will kill Zigbee
Long live Bluetooth











Inquirer - Harrow,Middlesex,UK - Tony Dennis: Saturday 07 October 2006, 16:28 - THE SUDDEN announcement last week of yet another wireless cable replacement technology – this one called Wibree, has taken many industry pundits by surprise. Bluetooth's position is far less threatened by Wibree than many observers believe.
The main loser in this particular battle, according to Nick Hunn of Bluetooth specialist, Ezurio, will be another wireless technology with a silly name, ZigBee.
ZigBee has many supporters including Johnson Controls, LG, Mitsubishi, Motorola, NEC, Philips, Samsung, and Siemens. ZigBee's objective is to provide 'wireless control that simply works'.
Both Wibree and ZigBee are intended to provide really low powered wireless connexions so we could be talking about battery life in terms of years rather than hours. However, ZigBee is re-inventing the wheel with its requirement for a compliant radio chip and a hub/router.
Wibree, by contrast, uses the existing hardware provided by Bluetooth such as the radio (it runs at 2.4 GHz) and the antennae. So it will be dead simple to build support for both Wibree and Bluetooth into regular mobile phones.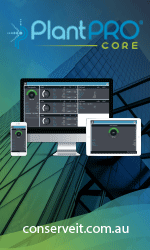 The beauty of this approach, Hunn argues, is that millions of regular mobile phones will be able to act as the 'router' providing Wibree equipped sensors with the link to the internet via 3G or even GPRS (2.5G).
If you look at Wibree's backers - Broadcom, CSR, Epson, Nokia and Nordic Semiconductor – you've got all the core expertise required to finish the specs for Wibree.
Since Wibree is intended to 'interlace' seamlessly with Bluetooth, it may just eventually form part of the regular Bluetooth specifications.
And the ability for handset vendors to easily offer support for Wibree and Bluetooth together will drive more handsets to support Bluetooth rather than less.
The first Wibree products won't be available probably until Q4 2007, Hunn estimated. Which begs the question – why did Nokia release news of Wibree now, rather than wait for the specs to be finished?
It probably wanted to nip a rival technology in the bud and the INQ's money is on ZigBee as the intended victim.
Incidentally, even the Wibree web site doesn't even give a clue as to where the silly name came from.
---


[Click Banner To Learn More]
[Home Page] [The Automator] [About] [Subscribe ] [Contact Us]