---
Integration Announces Certification of Four New ZigBeeTM-Compliant Platforms
Widest Range of Pre-Certified ZigBee Development Options Demonstrates Robustness and Flexibility of Integration's CompXs ZigBee StackTM











MOUNTAIN VIEW, Calif.--(BUSINESS WIRE)--Integration Associates, a high performance analog, mixed-signal semiconductor solutions provider for wireless, wireline, and power management applications announced today the successful certification of an additional four new ZigBee-Compliant Platforms, bringing to six the company's total number of pre-certified solutions -- the broadest and most diverse range of platforms and architectures available to ZigBee developers from any single provider.
Based around Oki's 2.4GHz IEEE 802.15.4 ML7065 transceiver, the four newly certified platforms include Integration's EZLinkTM OEM modules (IA OEM DAUB1 2400, IA OEM DAMD1 2400), and two plug and play Oki evaluation environments (the AME-51 ZigBee Advantage Microcontroller Evaluation Kit and the Oki zNED Network Evaluation/Developers' Board).
These platforms offer an increased range of flexibility for developers and include the following Integration CompXs ZigBee Stack solutions:
The first pre-certified Integration EZLink platform is the IA OEM-DAUB1 2400 USB dongle, which is designed to provide a simple method of integrating 802.15.4/ZigBee into computers, gateways, and/or bridge devices. The module is targeted to application developers by making the API available directly for use in any programming environment or wrapped as a C++ class for ease of use.
The other pre-certified Integration EZLink Module is the IA OEM-DAMD1 2400, which is targeted to application development and low volume projects. By exposing the ZigBee API over an asynchronous serial interface, this module is designed to be the easiest way to add ZigBee to an existing product.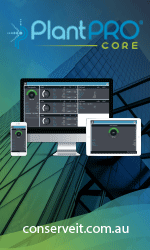 As the first ARM7-based ZigBee solutions, the third and fourth platforms create additional flexibility for the OEM through inclusion of the popular Oki microcontroller series. These platforms make available the resources of the ARM7 microcontroller to achieve the best balance of cost, capability, and size.
"With six currently available ZigBee-compliant platforms, Integration becomes the only ZigBee solution provider to offer a ZigBee stack that has demonstrated its flexibility and robustness through a wide range of successful certifications," said Scott Parker, VP of Sales & Marketing for Integration. "With Integration, OEM customers get the state-of-the-art ZigBee stack, and the choice of platform that best meets their requirements."
About Integration Associates
Integration Associates is a fabless semiconductor company headquartered in Mountain View, California, with design centers and offices in both North America and Europe. Integration Associates designs and delivers tested wafers and packaged ICs for wireless, wireline, and power system management for a wide range of applications. For more information about Integration Associates and its products, visit http://www.integration.com.

About Zigbee Alliance
The ZigBee Alliance is an association of companies working together to enable reliable, cost-effective, low-power, wirelessly networked, monitoring and control products based on an open global standard. The ZigBee Alliance is a rapidly growing, non-profit industry consortium of leading semiconductor manufacturers, technology providers, OEMs, and end-users worldwide. Membership is open to all. Additional information can be found at, http://www.zigbee.org.
---


[Click Banner To Learn More]
[Home Page] [The Automator] [About] [Subscribe ] [Contact Us]