---
Honeywell Helps Luke Air Force Base Deliver Solar-Powered Energy Savings
New Photovoltaic Roof Is Part of an Energy Conservation Program Expected to Save the Base more than $20 Million











PHOENIX, Oct. 26, 2006 – Honeywell (NYSE: HON) today announced the completion of a photovoltaic solar installation at Luke Air Force Base in Glendale, Ariz. The solar technology is integrated into a new, 144,000-square-foot roof on the Base Exchange building that will produce 375 kilowatts of electricity — enough energy to power about 100 homes per year — and provide decades of free, zero-emissions energy for the base.
The solar integrated roof is part of a $13.8-million energy conservation program designed to increase efficiency, reduce greenhouse gas emissions and improve troop comfort at the base. Managed by Honeywell, the program also includes infrastructure improvements and long-term preventive maintenance services, and is expected to save the Air Force $21.8 million in energy and operational costs over the next 20 years. The savings are guaranteed under a performance contract with Honeywell so the upgrades won't negatively impact base operating budgets.
"With the solar roof in place, Luke Air Force Base is moving closer to realizing energy management goals set forth in the Energy Policy Act of 2005," said James E. Fitzpatrick, the base civil engineer at Luke Air Force Base. "As a significant consumer of electrical power in this region, we are excited to do our part in helping the local community conserve energy resources through renewable solar technology."
Installed in two phases, the solar roof initially produced more than 122 kilowatts of power. Phase two, completed in November, added 253 kilowatts of solar capacity to help the base further offset energy costs and address federal mandates. The local utility will provide
$1.5 million in rebates to help pay for the system.
The solar roof also includes data acquisition technology that automatically collects information on the roof and transmits it to the base's energy management control system (EMCS) for streamlined monitoring of energy output and performance. The information is Internet accessible, allowing Air Force personnel to monitor the system from any location.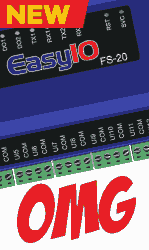 In addition to the solar project, the conservation program includes a mix of other energy-saving measures, including:
Water treatment services – The base will get new automated technology to maintain the base's chilled water/air-conditioning units in a harsh desert environment.

Energy-efficient lighting – Honeywell will install fluorescent lighting that will decrease energy consumption while providing better illumination.
HVAC occupancy controls – Automated temperature controls will allow temperatures to rise when buildings are not in use, reducing consumption and equipment run-time.

EMCS – The EMCS expands the current building automation platform for centralized control of buildings and equipment.
Honeywell expects to complete all the upgrades by the end of 2006. They will help the base cut electricity use by an estimated 12.4 million kilowatt-hours per year — nearly 14 percent of the amount consumed in the previous year (FY05).
"The completion of the solar roof project is a key component in the overall energy management success at Luke Air Force Base," said Kevin Madden, vice president of global sales for Honeywell Building Solutions. "By guaranteeing energy saving through a performance contract, the base is able to significantly increase energy efficiency and improve its facilities — without requiring additional taxpayer dollars."
Honeywell International is a $30 billion diversified technology and manufacturing leader, serving customers worldwide with aerospace products and services; control technologies for buildings, homes and industry; automotive products; turbochargers; and specialty materials. Based in Morris Township, N.J., Honeywell's shares are traded on the New York, London, Chicago and Pacific Stock Exchanges. It is one of the 30 stocks that make up the Dow Jones Industrial Average and is also a component of the Standard & Poor's 500 Index. For additional information, please visit www.honeywell.com. Honeywell Building Solutions is part of the Honeywell Automation and Control Solutions business group, a global leader in providing product and service solutions that improve efficiency and profitability, support regulatory compliance, and maintain safe, comfortable environments in homes, buildings and industry. For more information about Building Solutions, access www.honeywell.com/buildingsolutions.
---


[Click Banner To Learn More]
[Home Page] [The Automator] [About] [Subscribe ] [Contact Us]