---
IEC's Sold-Out Broadband World Forum Europe Exhibition to Spotlight Cutting-Edge Innovations Next Month in Berlin











More than 110 vendors from around the world will arrive in Berlin to exhibit the latest information and communication technologies (ICT) advancements at the International Engineering Consortium's (IEC) Broadband World Forum Europe 2007
CHICAGO – September 21, 2007 – With an exhibition floor that has been sold out since the beginning of the year, the International Engineering Consortium again expects to host a rich marketplace of broadband opportunities with the Broadband World Forum Europe this 8-11 October at the Estrel Convention Center. The leading-edge exhibition will feature some of the industry's top products, services and applications from Official Host Sponsor Deutsche Telekom AG and 110 leading vendors.
"Last year's Broadband World Forum Europe hosted 60 different service providers and we expect an even greater level of carrier participation on the exhibition floor this year in Berlin," commented IEC President John Janowiak. "The level of attention the Broadband World Forum Europe has drawn illustrates the rich broadband business opportunities available that delegates can expect."
Provided with an ideal opportunity to discuss new advancements and technologies with key industry organizations, visitors on the floor will witness the latest developments teaching them how to keep implementation costs down and maximize return on infrastructure investment.
The Broadband World Forum Europe 2007 exhibition will also present some of the InfoVision Award winners –products judged as the most successfully deployed broadband products, services and applications.
Industry professionals can also expect the most recent developments from major sponsors of the show such as Official Host Sponsor Deutsche Telekom AG, Alcatel-Lucent, Ericsson, Nokia Siemens Networks, ECI, Huawei Technologies, NEC Australia, Thomson, ZTE, KEYMILE, Motorola, Accenture, ADVA Optical Networking, AVM, Freescale Semiconductor, PacketFront, Schmid Telecom, Tellabs, ACCESS, ADC KRONE, Nagravision, Kudelski Group, Rittal, Texas Instruments, Redback Networks, Operax and more.
Attendees will have the opportunity to view 12 TecPreviews from ADVA Optical, Alcatel-Lucent, Bridgewater Systems, Huawei Technologies, Iskratel, KEYMILE, Motorola, Nokia Siemens Networks, PeerApp, Schmid Telecom and Telcordia that will provide them with an in-depth look and key insight into the fundamentals, trends and developments of new technology areas.
Attendees can preview Hot Technologies of exhibiting companies at www.iec.org/events/2007/bbwf/exhibition/hot_technologies.html
The International Engineering Consortium invites all industry professionals to register at www.iec.org/events/2007/bbwf/register/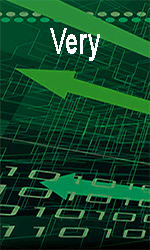 All accredited members of the media are entitled to complimentary access. Register at www.iec.org/events/2007/bbwf/press/press_reg.html

For complete information, visit www.iec.org/events/2007/bbwf or contact Lisa Reyes at lreyes@iec.org or at +1-312-559-3325.
About the Broadband World Forum Europe
The Broadband World Forum Europe conference and exhibition has grown significantly since its début in 2001, offering a wide range of information and communication technologies topics under the large umbrella of broadband. This year's World Forum features more than 260 industry leaders speaking in more than 50 keynote addresses, plenary panels, sessions and workshops, complemented by more than 110 top vendors from around the globe displaying the latest products and services in broadband technology. Additional featured programming includes the co-located Broadband Content Forum and the InfoVision Awards. With the support of Official Host Sponsor Deutsche Telekom AG, the IEC expects to draw more than 7,500 from more than 120 countries to the Estrel Convention Center this 8-11 October 2007. For full information, visit www.iec.org/events/2007/bbwf

About the IEC
A nonprofit organization, the IEC is dedicated to catalyzing technology and business progress worldwide in a range of high-technology industries and their university communities. Since 1944, the IEC has provided high-quality educational opportunities for industry professionals, academics, and students.
In conjunction with industry-leading companies, the IEC has developed an extensive, free, on-line educational program. The IEC conducts industry-university programs that have substantial impact on curricula. It also conducts research and develops publications, conferences, and technological exhibits that address major opportunities and challenges of the information age.
More than 70 leading high-technology universities are IEC affiliates, and the IEC handles the affairs of the Electrical and Computer Engineering Department Heads Association and Eta Kappa Nu, the honor society for electrical and computer engineers. Please visit www.iec.org.
---


[Click Banner To Learn More]
[Home Page] [The Automator] [About] [Subscribe ] [Contact Us]