---
TAC to Provide Security Solutions for Meadowlands Xanadu Entertainment Complex
$3.9 Million Contract Includes Cameras and Access Control for the 4.8 Million Square Foot Facility











Dallas – September 27, 2007 – Developers of The Meadowlands Xanadu entertainment complex have awarded a $3.9 million contract for security and building management systems integration to TAC, a world leader in building automation, security systems and energy services.
Meadowlands Xanadu is a 4.8 million-square-foot family entertainment, sports, retail, office and hotel complex in East Rutherford, New Jersey. The complex is adjacent to Giants Stadium and the Continental Airlines Arena within five miles of Manhattan. The entertainment and retail center is scheduled to open in the fourth quarter of 2008, the facility will include live and interactive entertainment venues, fine dining, outdoor amusements, including the largest Ferris wheel in U.S., runway fashion shows and America's first indoor snow dome featuring skiing and snowboarding..
TAC's New York / New Jersey branch office will install the building systems, which will include access control, video surveillance and indoor climate control.
For the safety of visitors and employees, Xanadu will incorporate a complex surveillance system protecting the parking areas, entrances, elevators, escalators, employee and back office areas, and the large public spaces inside the venue. Cameras will be strategically placed to view the adjoining highways and better coordinate event traffic conditions with New Jersey State agencies. More than 300 fixed and pan-tilt-zoom indoor and outdoor cameras will add to this integrated security solution, helping Xanadu to offer a state-of-the-art, safe and comfortable environment for its occupants.
TAC will also install an access control system to limit entry to non-public spaces such as freight areas, stairwells, the telecommunications room and a datacenter. Unauthorized entry attempts will send alerts to nearby cameras and security staff in the central command center, the hub of the system, where all components will be monitored and controlled.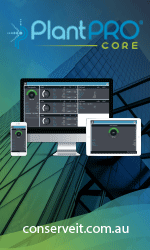 "The security system we are installing at Xanadu will be two to three times more extensive than what we would install as compared to other smaller entertainment complexes," said David Berardi, vice president of TAC's Systems Integration East division. "The sheer size of the facility and the number and type of cameras and access controllers needed adds complexity to the project. TAC's Andover Continuum™ system is flexible and scaleable, so it can easily handle this type of project."
Berardi notes that facility managers will be able to add additional cameras or access points in the future if necessary. In addition, because it relies on interoperable technology, the Andover Continuum system communicates with various types of equipment, from door controllers to cameras, from any manufacturer.
TAC will also put a system in place to control other building systems, such as the heating, ventilation and air conditioning (HVAC) in the complex. This includes the chillers required to maintain the unusually cold indoor environment necessary for the main attraction: the Snow Dome ski slope.
The Xanadu developers have also awarded TAC's parent company, Schneider Electric, the world's power and control specialist, a $3 million contract for all the electrical equipment at the facility.
About TAC
TAC is a leading provider of building automation solutions based on Open Integrated Systems for Building IT. TAC's mission is to provide added value through building environment services for indoor climate, security and use of energy, delivered with advanced technology to end users and property owners throughout the world. With over 80 years of experience in the HVAC, building automation and security arenas, TAC employs more than 5,000 people worldwide, with partners and branches in 80 countries. TAC's parent company, Schneider Electric, is the world's power and control specialist with 112,000 employees worldwide and operations in 190 countries. For more information about TAC visit www.tac.com
---

[Click Banner To Learn More]
[Home Page] [The Automator] [About] [Subscribe ] [Contact Us]