---
Frost & Sullivan Commends axonX for Innovative Video Based Fire and Smoke Detection Technology











Palo Alto, Calif. — September 6, 2007 — Based on its recent analysis of the North American fire and smoke detection devices market, Frost & Sullivan presented axonX LLC with the 2007 Frost & Sullivan Technology Leadership of the Year Award.
This Award recognizes the company's SigniFireTM detection system - the new product line with which axonX successfully recognized a growing market requirement and delivered innovation to a highly mature fire and smoke detection industry.
As a leader in the video-based early warning systems, axonX is a pioneer in next-generation digital security systems, which include image analysis, artificial intelligence, and patented signal processing technologies.
"axonX's SigniFireTM is a first of its kind video-based detection system to collectively detect fire, smoke and intrusion with advanced detection algorithms and original design features to meet and exceed end-user detection requirements," explains Frost & Sullivan Research Analyst G.G.Hariharan. "By reducing the response time to detect potential hazards, it can significantly cut down property loss and business interruption as it provides a cost-effective solution requiring minimum monitoring and limited manpower."
SigniFireTM has higher detection rates than all other video or spot-type detection systems. This breakthrough technology developed by axonX incorporates Digital Video Recorders (DVRs) and IP (Internet Protocol) cameras along with patented artificial intelligence (AI) to provide reliable and extensive detection capabilities.
axonX incorporated patented AI algorithms embedded on an IP network camera to provide advanced detection capabilities, with which the system can detect flames in complete darkness and has a constant sensitivity across the entire field of view. The systems offered by axonX make use of such IP cameras, which can be on the network round-the-clock and facilitate monitoring a facility from a remote location.
"axonX's FSM-8 system utilizing SigniFireTM is also the first video-based flame and smoke detection system to be approved by Factory Mutual (FM)," remarks Hariharan. "The FM approval implies that the technology is tested and is an effective means for fire detection providing axonX the competitive advantage by gaining such recognition."
By successfully anticipating the direction of application and market trends, axonX has managed to stay a step ahead of the competition. This along with the company's high involvement in the industry and expertise has enabled it to spot trends and use the right information to be inventive and update its technology.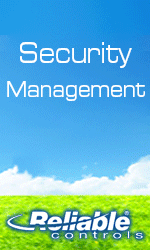 All these factors, plus the continued convergence of physical security and information technology and the growth in new construction and system retrofits are expected to promote the trend towards video based detection technology and create new opportunities and growth.
Each year Frost & Sullivan presents this Award to the company that has demonstrated excellence in technology leadership within their industry. The recipient company has demonstrated technology leadership by excelling in all stages of the technology life cycle - incubation, adaptation, take-up, and maturity - to ensure a continuous flow of improvements. By innovating leading-edge concepts, the company has pioneered client applications.
Frost & Sullivan Best Practices Awards recognize companies in a variety of regional and global markets for demonstrating outstanding achievement and superior performance in areas such as leadership, technological innovation, customer service, and strategic product development. Industry analysts compare market participants and measure performance through in-depth interviews, analysis, and extensive secondary research in order to identify best practices in the industry.
About axonX LLC
Founded in 2002 by George Privalov, axonX LLC is the leading developer of innovative, vision-based technologies for Early Warning fire detection. Using image analysis, artificial intelligence, and patented signal processing technologies, axonX converts ordinary video surveillance set-ups into advanced safety and fire protection systems. The SigniFire™ solution is ideal for larger volume structures with high value assets to include warehouses, hangars, industrial facilities, data centers, museums, and utilities.

About Frost & Sullivan
Frost & Sullivan, a global growth consulting company, has been partnering with clients to support the development of innovative strategies for more than 40 years. The company's industry expertise integrates growth consulting, growth partnership services, and corporate management training to identify and develop opportunities. Frost & Sullivan serves an extensive clientele that includes Global 1000 companies, emerging companies, and the investment community by providing comprehensive industry coverage that reflects a unique global perspective and combines ongoing analysis of markets, technologies, econometrics, and demographics. For more information, visit www.awards.frost.com.

---


[Click Banner To Learn More]
[Home Page] [The Automator] [About] [Subscribe ] [Contact Us]