---
New Echelon SmartServer™ Expands Product Suite
New i.LON® SmartServer Provides Web Access to Devices Anywhere at Any Time; Simplifies Energy Conservation











(San Jose, CA – October 3, 2007) - Echelon Corporation (NASDAQ: ELON), a leading provider of networking technology that is used to manage and reduce energy consumption, today announced the i.LON SmartServer, the newest member of the i.LON family of products. The i.LON SmartServer includes the field-proven capabilities of the i.LON 100 Internet Server and adds custom programming support, built-in network management through a built-in web interface, and the automated, adaptive power line mesh-networking management pioneered by Echelon in its Networked Energy Services advanced metering infrastructure system.
With these new capabilities, the i.LON SmartServer reduces the time and cost to deploy control networks, offers a powerful and flexible platform that can be tailored to the unique needs of a given project, and creates the opportunity for wide-scale use of outdoor power line wiring as a communications network, making it a key component for energy and control applications in buildings, managed street light systems for utilities and cities, remote monitoring and control of equipment, and rapid deployment of energy management and control services in retail stores, quick service restaurants and other applications.
The i.LON SmartServer is expected to help companies expand their energy and control related offerings into new industries and applications due to a number of benefits that include:
· The creation of robust, quickly deployed, networks for energy management and control in markets such as retail and convenience stores and quick service restaurants. The SmartServer can act as a complete network management solution that can install, configure, and manage networks through a powerful web interface;
· The delivery of ultra-reliable communications to street lights and other public lighting works using a patented repeating technology to enable utilities, municipalities, and service companies to extend street light and public lighting systems into even hostile electrical environments;
· Standard integration with existing enterprise and operations center software. The SmartServer utilizes web services to make it simple, fast, and very low cost to tie energy and control information to operations centers using standard IT expertise.
· The upgrading of legacy automation systems. Solution providers can create custom applications, drivers, and local language user-interfaces for the SmartServer that can be used to easily upgrade and manage proprietary control systems and legacy equipment to modern, reliable LonWorks® based networks.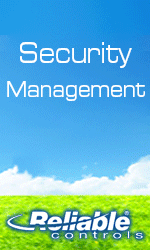 According to Bea Yormark, Echelon's president and COO, "There are many markets that, with the application of control technologies for energy efficiency and management, could have a huge impact on global climate change today. Echelon is creating the infrastructure that is enabling many industries such as the retail stores, street lights, and commercial buildings to cost effectively and easily incorporate energy efficiency into their operations."
"We chose Echelon's i.LON 100 Internet Server as one of the products that we deploy at commercial, institutional, and industrial customer sites because it is reliable and helps us collect near real-time meter data for our innovative energy management and demand response solutions," says EnerNOC CEO Tim Healy. EnerNOC, Inc. often uses Echelon's technology as part of its 'negawatt networks,' whereby it remotely manages and reduces electricity consumption across a network of customer sites to make demand response capacity and energy available to utilities and grid operators on demand.
"Our customers are municipalities and corporations and they are all concerned with energy management. With Echelon's technology, we can propose a strategic solution to municipalities that can reduce energy costs by up to 40 percent and have a positive impact on the environment by lowering carbon dioxide emissions associated with inefficient energy use," said Bruno Vaslin, SPIE's marketing manager for the West-Central region of France. SPIE is a market leader in the concept, design, implementation and maintenance of city infrastructure networks and particularly of streetlight networks. SPIE has adopted Echelon's technology in its CiTy Networks solution. The new i.LON SmartServer is optimized for street light applications. It can reduce installation time, simplify network management, and provide increased reliability in noisy environments thanks to the new repeating feature.
McDonald's recently announced they plan to use Echelon's technology to collect data from kitchen equipment, reducing labor costs spent on gathering data and creating reports while reducing potential data complication errors. McDonald's also aims to lower energy consumption and increase operational efficiencies. The city of Oslo also uses the i.LON 100 Internet Server for segment control in their managed street light system that saves the city over 30 percent on their energy costs per year. The i.LON SmartServer, which is backwards compatible with the installed base of i.LON 100 web content, could be installed into these networks to provide enhanced functionality.
The i.LON SmartServer will be available in December, 2007. More information can be found at http://www.echelon.com/ilon. Echelon will offer a technical training seminar regarding the i.LON SmartServer on November 13 in Amsterdam, one day prior to the LonWorld® 2007 Conference and Exhibition. More information can be found at: http://www.echelon.com/ads/lonworld07/sessions/.
About Echelon Corporation
Echelon Corporation (NASDAQ:ELON) is a networking company that provides products and systems that can monitor and save energy; lower costs; improve productivity; and enhance service, quality, safety, and convenience by connecting everyday devices in utility, buildings, industrial, transportation, and home control systems. Tens of millions of smart devices based on Echelon's LonWorks® products and Networked Energy Services (NES) systems are used around the world today, bringing benefits to consumers and industry. More information about Echelon can be found at http://www.echelon.com.
Echelon, LonWorks, i.LON, and the Echelon logo are registered trademarks of Echelon Corporation registered in the United States and other countries. SmartServer is a trademark of Echelon Corporation. Other product or service names mentioned herein are the trademarks of their respective owners.
---

[Click Banner To Learn More]
[Home Page] [The Automator] [About] [Subscribe ] [Contact Us]