---
Demand-Controlled Ventilation Requirements Proposed for ASHRAE 62.1
ATLANTA – Requirements for systems that use optional demand-controlled ventilation strategies are being proposed for ASHRAE's ventilation standard.











ANSI/ASHRAE Standard 62.1-2007, Ventilation for Acceptable Indoor Air Quality, sets minimum ventilation rates and other requirements for commercial and institutional buildings.
Seven proposed addenda to the standard currently are open for public comment.
Currently, the dynamic reset section of the standard allows designers to use optional controls to reset outdoor air intake flow and/or zone minimum airflow as conditions within the system change. For instance, it would allow a ventilation-system control approach that alters outdoor air intake flow based on time-of-day, if variations in zone population follow a predictable schedule, according to Dennis Stanke, committee chair.
Proposed addendum 62g provides more specific requirements for such optional system controls, especially those historically called "demand controlled ventilation" (DCV) and based on the use of CO2 levels, as they relate to outdoor airflow rates.
For example, the addendum would require that optional DCV controls provide no less than the "area outdoor air rate" listed in Table 6-1, and that such controls maintain the minimum outdoor air intake flow no lower than the exhaust airflow rate required by Section 6.2.8, Stanke said.
"After public review and approval, this change should clarify DCV requirements," he said.
Also open for public comment is proposed addendum 62.1c, which would add performance-based air cleaning requirements to section 6 of the standard. This would allow designers in jurisdictions outside of the United States to more readily determine when air cleaning is required. If approved, this addendum also would add air cleaning requirements for systems in non-attainment areas for particulate matter with diameter 2.5 microns (PM2.5)and smaller. Such systems would need to use intake air filters with minimum efficiency reporting value (MERV) 11.
"Through better filtration, this would improve indoor air quality in many metropolitan areas of the United States," Stanke said.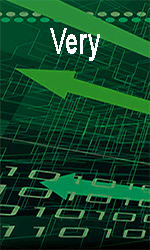 Also open for public comment is addendum 62.1i, which replaces mandatory language requiring that outdoor air rates for environmental tobacco smoke (ETS) areas be determined using engineered methods with language indicating that increased outdoor air rates address odor and comfort for ETS areas, but not health. It also expands and clarifies a note to inform designers that increased outdoor airflow has not been shown to reduce health effects associated with ETS.
Proposed addenda open for public comment from Sept. 14-Oct. 14, 2007, are:
Addendum f clarifies the meaning of "pool deck area" and associated outdoor airflow rate requirements.
Proposed addenda open for public comment from Sept. 14-Oct. 29, 2007, are:
Addendum a clarifies air recirculation exceptions related to energy recovery systems and allows Class 2 air to be transferred to toilet rooms.
Addendum c adds performance-based requirements for each contaminant so designers in jurisdictions outside of the U.S. can more readily determine when air cleaning is required.
Addendum e updates references to industry standards and documents.
Addendum g provides additional requirements for demand controlled ventilation systems to augment the section regarding dynamic reset.
Addendum h updates information regarding U.S. ambient air quality regulations.
Addendum i modifies the language in 6.2.9., Ventilation in Smoking Areas. It replaces requirements to use engineered methods to determine ventilation in ETS areas with a requirement to use increased outdoor air rates to address odor and comfort for ETS areas, but not health.
Proposed addenda to ASHRAE standards are available during public review periods. To read the addenda or to comment, visit www.ashrae.org/publicreviews.
ASHRAE, founded in 1894, is an international organization of some 50,000 persons. ASHRAE fulfills its mission of advancing heating, ventilation, air conditioning and refrigeration to serve humanity and promote a sustainable world through research, standards writing, publishing and continuing education.
---


[Click Banner To Learn More]
[Home Page] [The Automator] [About] [Subscribe ] [Contact Us]