---
Echelon and Hanze University Project Wins European Utility Award











SAN JOSE, Calif.--(BUSINESS WIRE)--Oct. 12, 2007--Echelon Corporation (NASDAQ:ELON), a leading provider of networking technology that is used to manage and reduce energy consumption, announced that its energy management project with Hanze University of Groningen in the Netherlands won the Business Performance Category of the European Utility Award at last week's Metering, Billing/CRM Europe in Vienna, Austria. The "Energy @ Home" project uses Echelon's technology, among others, to create an intelligent consumer energy management infrastructure whereby consumers can schedule home appliance use based on real-time cost of energy, helping to reduce peak demand and enhance electricity grid stability.
"The goal of this project is to demonstrate that when consumer household appliances communicate with each other and, through a gateway, a smart electricity meter, consumer energy costs can be easily and quickly reduced," said Gerard Nanninga, Energy @ Home project leader, Hanze University. "We are looking at energy related home automation through the eyes of the consumer. We expect that consumers will soon be demanding this level of control over their appliances' energy use and thus manufacturers will include energy management functionality in every product."
The project is comprised of common household appliances and systems, such as a dishwasher, refrigerator, freezer, hot water heater, boiler, and solar system, all embedded with individual energy measurement units and Echelon's LonWorks(R) technology, enabling them to communicate over standard household power lines with each other, a home gateway, and Echelon's smart electricity meter. Certain appliances ask the gateway if they are allowed to use electricity, which is a new concept developed at Hanze University called "negotiating for energy." Other appliances can act as a buffer for energy use, enabling demand side management and peak shaving. A simple user interface displays energy use and tariff information, allowing the consumer to easily schedule appliance use throughout the day, thereby choosing to use energy when it is cheapest and when there is the least demand on the overall energy load.
For example, a dishwasher cycle consists of various phases, each with specific energy consumption characteristics. With communication technology and energy management applications in place, appliance cycles can be paused in mid-operation or can be scheduled to run only at times when energy is abundant and less expensive than at peak times of the day.
"The nominations for the awards represented innovation at all levels of the value chain, from the technology level, through customer ease-of-use and overall business potential," said Harry Wildeboer, executive partner of Accenture, a participating company in the project. "While still in the initial phases of development, this project is very promising with major business potential for manufacturers of appliances and electricity providers alike."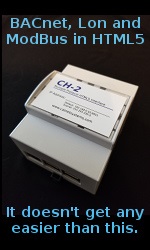 "Echelon has been active for many years in home automation as well as smart metering, but this is the first project to combine both lines of business. Dutch legislation is making smart metering mandatory and part of the requirements is the ability to drive innovative energy management inside homes, down to individual appliances," said Bea Yormark, Echelon's president and COO. "With this project, we wanted to demonstrate how this can be achieved using our Networked Energy Services (NES) smart meter and our latest technology in home automation, like self-installation, to combine the best of both worlds. Echelon is in the unique situation of being both a leader of advanced metering systems and home automation technologies."
The project is supported by companies involved in various aspects of home automation and energy management, including:
-- Echelon (USA, intelligent metering and device communication)
-- Hanze University (NL, research & education)
-- Accenture (NL, innovative technology services)
-- Nuon (NL, energy company)
-- FOUNTER (NL, smart metering)
-- InAccess Networks (Greece, gateway platform)
-- TNO (NL, national research institute)
-- 4HomeMedia (USA, gateway platform)
-- Feenstra (NL, largest Dutch installer of gas heaters for consumer market)

About The European Utility Awards
Organized by Synergy as part of the Metering, Billing/CRM Europe conference and exhibition, the European Utility Awards celebrate examples of high-performance within the industry for the following categories: Business Performance Award, Customer Excellence Award, and Innovation Award. More information regarding the awards can be found at www.european-utility-awards.com.
About Echelon Corporation
Echelon Corporation (NASDAQ:ELON) is a networking company that provides products and systems that can monitor and save energy; lower costs; improve productivity; and enhance service, quality, safety, and convenience by connecting everyday devices in utility, buildings, industrial, transportation, and home control systems. Tens of millions of smart devices based on Echelon's LonWorks(R) products and Networked Energy Services (NES) systems are used around the world today, bringing benefits to consumers and industry. More information about Echelon can be found at http://www.echelon.com.
---


[Click Banner To Learn More]
[Home Page] [The Automator] [About] [Subscribe ] [Contact Us]