---
Kepware Demonstrates OPC-UA Connectivity at Pack Expo 2007











Portland, ME – Kepware Technologies, the leader in communications for automation, today announced their demonstration of an OPC-UA Server in the OMAC (Open Modular Architecture Controls) Booth C-953 at Pack Expo in Las Vegas, NV.
The latest generation of Kepware's OPC server technology, KEPServerEX, was designed to allow users to quickly setup communications from equipment to control systems via a wide range of available "plug-in" device drivers and components. For the Integrated Packaging Line demonstration at Pack Expo 2007, KEPServerEX delivers OPC-UA as an additional client connectivity option in addition to the OPC-DA and Native Interfaces offered today. The demonstration consists of KEPServerEX running on an embedded computer module residing in an Allen Bradley ControlLogix PLC. KEPServerEX is communicating with the Allen Bradley controller, and is providing PackTags to several client applications in the OMAC demonstration including the latest product release from ICONICS, the GENESIS64™ HMI/SCADA.
"Kepware is a long time and very active member of the OPC Foundation. We are also on the OPC Technical Steering Committee, working with other Foundation member early adopters of OPC-UA," says Tony Paine, Executive VP / CTOxecutive of Kepware. "Kepware is proud of its high standard of OPC compliance. Our customers rely on Kepware adherence to the latest standards and our show of support for OPC-UA demonstrates Kepware's commitment and intent to be ready with product soon after the specification is completed," he continued.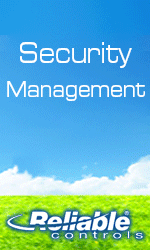 "Kepware is a very visible member of the OPC Foundation and their product, KEPServerEX, has been selected as one of the test standards for the OPC Foundation Interoperability Lab," says Thomas Burke, President of the OPC Foundation. "Kepware has an excellent reputation in the industry and through its many partnerships, has been a powerful proponent of OPC technology." he added.
"ICONICS has been working closely with Kepware in the development of this demonstration," stated Russ Agrusa, President and founder of ICONICS. He continued, "Our engineers incorporated the latest OPC UA communication stacks in this demo. We are very excited and enthusiastic by the progress of OPC-UA and this demonstration highlights several benefits OPC-UA will deliver to the market."
About Kepware
Kepware is the world leader in communication software for automation and offers unique experience in both OPC and embedded device communications. Since its beginning in 1995, Kepware has focused on the development of communication drivers to automation controllers, I/O and field devices. Operating system support includes; Microsoft Windows Desktop, Windows Server and Windows Embedded (Windows CE and Windows Embedded NT/XP). Today, with over 100 communication protocols, and through the efforts of our direct sales, distribution and embedded partners, Kepware is the leading provider of communications with annual shipments exceeding 100,000 units. Kepware's responsiveness to customer needs and strong partnerships with other leading automation suppliers ensure that your next application will be a success. Ask around and you'll hear why automation professionals everywhere consider Kepware Technologies "Automation's Best Friend". (http://www.kepware.com)

---


[Click Banner To Learn More]
[Home Page] [The Automator] [About] [Subscribe ] [Contact Us]