---
$1.8 million Project Will Improve Energy Efficiency for Pennsylvania School District











TAC Performance Contract to Reduce Utility Costs by $100,000 Annually
Dallas – October 15, 2007 – The Conemaugh Township Area School District in Davidsville, Pa., has signed a $1.8 million performance contract with the Energy Solutions division of TAC. A world leader in energy services, building automation and security, TAC will provide facility upgrades to improve operations, comfort and efficiency at three district schools. TAC guarantees that the district will reduce utility costs by more than $100,000 annually when the project is completed.
"TAC partnered with the district to diagnose our issues and design a solution that maximized our energy savings and addressed our important heating, air conditioning and facilities needs in one creative, comprehensive project," said Gina Rembold, business manager, Conemaugh Township Area School District. "TAC's program aligns very well with our low-risk philosophy, and we are also pleased to work with a company that can actually track and guarantee the savings we will receive."
TAC is delivering this project through performance contracting, a turnkey method whereby the design, construction, commissioning and performance measurement are incorporated into one guaranteed fixed price. Improved facility efficiency, comfort, financial management and environmental protection are among the long-term results TAC delivers as the single provider accountable for all aspects of the project.
Performance contracting projects are funded in a variety of ways, including general obligation bond funds, maintenance reserve funds, and financing secured against guaranteed energy savings. TAC guarantees the amount of savings the projects will achieve and agrees to pay the difference if that amount is not realized. Typically, new, more efficient equipment and upgraded facility automation systems generate the utility savings, as well as maximize energy efficiency and improve occupant comfort.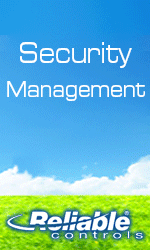 A variety of problems plagued the Conemaugh Township Schools, such as aging, poorly performing heating, ventilating and air conditioning (HVAC) systems; inefficient boilers that had exceeded their useful life and required replacement; domestic hot water units that were old and in poor condition; ineffective pneumatic building controls that were costly to repair and maintain; a deficient building envelope that led to tremendous outside air infiltration, creating discomfort and energy waste; and inadequate and inefficient lighting. As a result, the school district's facilities consumed excessive energy, costing the district in unnecessary utility charges and not allowing those tax dollars to be used most effectively.
The Conemaugh Township District turned to TAC for a solution. Through the performance contract, TAC will implement a variety of energy conservation measures (ECMs) at the district's primary, intermediate and high schools. These include installing a districtwide direct digital control (DDC) energy management system (EMS) that will allow the three school buildings to be controlled from one location; upgrading the HVAC systems; installing new boilers, pumps and boiler controls; building envelope air sealing and weatherstripping; and adding efficient and improved lighting.
"Students, faculty and other staff at Conemaugh Township Schools will enjoy a better learning and working environment once these facility improvements are completed," said Wes McDaniel, vice president of TAC Energy Solutions. "From improved lighting quality, to standardized, integrated controls with remote access in all three buildings, to HVAC infrastructure improvements, the performance contract will thoroughly update these facilities and provide significant energy savings."
About TAC
TAC is a leading provider of building automation solutions based on Open Integrated Systems for Building IT. TAC's mission is to provide added value through building environment services for indoor climate, security and use of energy, delivered with advanced technology to end users and property owners throughout the world. With over 80 years of experience in the HVAC, building automation and security arenas, TAC employs more than 5,000 people worldwide, with partners and branches in 80 countries. TAC's parent company, Schneider Electric, is the world's power and control specialist with 112,000 employees worldwide and operations in 190 countries. For more information about TAC visit www.tac.com
---


[Click Banner To Learn More]
[Home Page] [The Automator] [About] [Subscribe ] [Contact Us]