---
Distech Controls Sponsors Cornell University's Energy Efficient House in Solar Decathlon











Quebec, Canada, October 17th, 2007 – Distech Controls has donated LON® based controllers to Cornell University for their solar powered energy efficient house project and their participation in the Solar Decathlon. The Solar Decathlon is currently taking place in Washington, D.C from October 12th to 20th, 2007.
Organized by the National Renewable Energy Laboratory of the U.S Department of Energy, the 2007 event is the third edition. Twenty teams, composed of students from universities across the U.S, are invited to compete in this unique contest. Each team must design, build and operate the most attractive, effective and energy efficient solar powered house. The houses are judged on architecture, engineering, market viability, communications, comfort zone, appliances, hot water, lighting, energy balance and getting around. The Solar Decathlon is open to the general public and the main goal is to educate the population about efficiency and current viability of solar power, energy efficient technologies and to encourage responsible decision in energy choices.
Rendering of Cornell University's Energy Efficient House
The 2007 Cornell University Solar Decathlon Team is a strong contender for the prize with its 120 students from different backgrounds. At the 2005 edition, they went home with the second-place honours and are aiming for the first place this year with their unique project. The uniqueness of their house, while being optimized for energy efficiency and being solar powered, is that it offers a great flexibility to homeowners. Among other things, the rooms of the house can be configured in many different ways, including a compartmentalized sunroom, additional living room space or extended deck. In addition, the solar electrical power systems are located differently. Instead of placing the solar panels on the roof of the building, the team designed it so that they are attached to an independent structure: the Light Canopy. This allows homeowners to integrate a solar powered technology by rearranging the components of their houses without having to completely modify the structure.
The Solar Decathlon and Cornell University's project appealed to Distech Controls' interest of promoting greener and more energy efficient solutions with building automation systems.
"It was our pleasure to be involved in this project and encourage such an innovative team" says Etienne Veilleux, President and CEO of Distech Controls "It is important to show and educate everyone on how intelligent building automation systems can optimize energy efficiency and how technology, such as ours, can simplify green building solutions"
The Distech Controls LON programmable controllers allowed the flexibility and custom programming options required for the project.
"We contacted Distech Controls because we were in search of controllers that we could easily integrate with our LONWORKS system. Of all the products we shopped around for, Distech Controls seemed to have the simplest interface and most versatile. We were in a stressful time-crunch, and Distech Controls was able to deliver exactly what we needed" says Andrew Shoffstall, Controls Engineer of the Cornell University Solar Decathlon Team.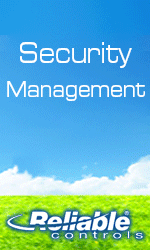 At the center of the control network of the house, the controllers serve to manage the HVAC, lighting and other systems such as security. Furthermore, they are responsible for interpreting sensors, touch screen and other networked data to help fully automate the house.
For more information concerning the Solar Decathlon, visit: www.solardecathlon.org
For more information concerning Cornell University's house, visit http://cusd.cornell.edu
About Cornell University
Founded in 1865, Cornell is the federal land-grant institution of New York State, a private endowed university, a member of the Ivy League, and a partner of the State University of New York. Cornell has been described as the first truly American university because of its founders' revolutionarily egalitarian and practical vision of higher education, and is dedicated to its land-grant mission of outreach and public service.
About Distech Controls, Inc
Distech Controls designs, manufactures and markets a leading-edge building automation system, including DDC controllers and software for HVAC and lighting, based upon open control protocols. Established in 1995, Distech Controls is headquartered in Quebec, Canada, with offices in Canada, the USA, Europe, Asia and the Middle-East. Distech Controls is an active member of standards-setting associations including the Open Systems Alliance, the ZigBee Alliance, CABA and BACnet International; and is a sponsor member of the LONMARK Interoperability Association.
Distech Controls offers a competitive, innovative-driven building automation solution while focusing on added-value services and client needs. www.distech-controls.com
---


[Click Banner To Learn More]
[Home Page] [The Automator] [About] [Subscribe ] [Contact Us]