---
Constellation Energy Receives 2007 Green Power Leadership Award











U.S. DOE recognizes the company's innovative green power program developed for the Washington Suburban Sanitary Commission in Maryland
BALTIMORE – Oct. 24, 2007 – Constellation Energy, (NYSE: CEG) announced that its subsidiary, Constellation NewEnergy, is receiving a 2007 Green Power Leadership award from the U.S Department of Energy (DOE) for successfully incorporating green power into the overall energy portfolio for the Washington Suburban Sanitary Commission (WSSC), the eighth largest water and wastewater utilities in the nation. The annual awards recognize leading national green power suppliers for their commitment and contribution to helping advance the development of the nation's green power market.
Serving nearly 1.8 million customers in Prince George's and Montgomery counties in Maryland, the WSSC requires an average of 25 megawatts (MW) of electricity daily for its operational needs. In addition to incorporating the most efficient demand-side technology and supply-side purchasing strategies into their energy portfolio, Constellation Energy's innovative approach extended to working with Edison Mission Group to build a 30 megawatt (MW) wind power project, which will provide 85 percent of its power to WSSC. These extensive efforts to help WSSC achieve both its financial and environmental goals via a comprehensive energy plan that leverages both demand-side technology and supply-side purchasing strategies were a driving factor for receipt of this prestigious award in the category of "New Green Power Program or Product".
The Green Power Supplier Award is being presented to Constellation Energy at an awards event, Monday evening, October 22, in conjunction with the Twelfth National Renewable Marketing Conference taking place in Philadelphia, PA.
"We are honored to receive this prestigious award from the DOE for our work with the Washington Suburban Sanitary Commission to significantly reduce their energy consumption and costs," said Martha Duggan, Vice President of the Mid-Atlantic Region for Constellation NewEnergy, who accepted the award. "We are committed to supporting cleaner technologies and helping develop the green power market."
The DOE is recognizing 6 leading organizations that have helped advanced the development of the nation's green power markets through the creation of successful green power programs. DOE is recognizing green power Suppliers in three categories: New Green Power Program or Product, Renewable Energy Marketer and Green Power Program of the Year.
The combined green power supplied by these leading organizations amounts to over 5 billion kilowatt-hours of green power annually, which is the equivalent amount of electricity needed to power nearly 465,000 average American households each year. Overall, retail sales of renewable energy to consumers making voluntary purchases totaled about 12 billion kilowatt-hours in 2006. That represents an increase of 40 percent over last year's sales numbers.
"The Department of Energy applauds these organizations for taking a leading role in providing consumers with cost-effective options for 'going green,'" DOE Assistant Secretary for Energy Efficiency and Renewable Energy Alexander Karsner said. "Green power marketing has enormous potential to expand domestic markets for clean, abundant and affordable renewable energy technologies by fostering greater availability throughout the country. The leaders in the voluntary green power markets are a critical part of the President's strategy to build, generate and promote renewable energy capacity that will have a sizeable impact in the marketplace and increase our Nation's energy security."
This year a panel of judges reviewed nearly 100 nominations based on criteria ranging from the amount of green power generated to each organization's strategy for incorporating green power into its operations and communications.
Through an RFP process conducted on behalf of WSSC, Constellation Energy selected Edison Mission Group to build a 30 MW wind plant in Somerset County, PA. This new wind facility is financed through a 10-year power purchase agreement. Beginning January 2008, WSSC will receive 85 percent of the wind project's power, and renewable energy credits (REC) output, representing approximately a 70,000 MWh annual wind purchase, and serving 33 percent of the overall electricity needs of the WSSC facilities. Constellation Energy will retain and market the remaining 15 percent of the plant's output.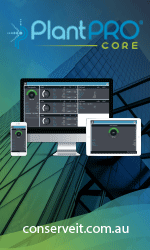 Additional information regarding DOE's 2007 Green Power Leadership Award winners and the voluntary markets is available at the U.S. Department of Energy's Green Power Network below.
Constellation Energy (www.constellation.com), a FORTUNE 200 company with 2006 revenues of $19.3 billion, is the nation's largest competitive supplier of electricity to large commercial and industrial customers and the nation's largest wholesale power seller. Constellation Energy also manages fuels and energy services on behalf of energy intensive industries and utilities. It owns a diversified fleet of 78 generating units located throughout the United States, totaling approximately 8,700 megawatts of generating capacity. The company delivers electricity and natural gas through the Baltimore Gas and Electric Company (BGE), its regulated utility in Central Maryland.
Constellation NewEnergy (www.newenergy.com), a wholly owned subsidiary of Constellation Energy (NYSE: CEG), is a leading competitive supplier of electricity, natural gas and energy-related services to commercial, industrial and institutional customers throughout North America. Constellation NewEnergy operates in all competitive energy markets throughout Canada and the United States, providing products that enable customers to effectively manage and control energy costs. Constellation NewEnergy's regional expertise, coupled with its national presence, provides customers with customized energy products and services while leveraging the assets of one of the strongest integrated energy companies in North America. Constellation NewEnergy, based in Baltimore, serves more than 19,000 commercial, industrial and institutional customers throughout 31 states and three Canadian provinces representing nearly 14,000 megawatts of peak load and more than 354 billion cubic feet of annual natural gas consumption.
The Washington Suburban Sanitary Commission (WSSC) is the eighth largest water and wastewater utilities in the nation, serving nearly 1.8 million customers in Prince George's and Montgomery counties. WSSC operates and maintains seven water and wastewater plants, over 5,400 miles of fresh water pipeline and over 5,300 miles of sewer pipeline. In its 89-year history, the WSSC has never had a drinking water quality violation. Additional information on WSSC can be found at www.wsscwater.com.

About the U.S. Department of Energy Green Power Network
The Green Power Network is the nation's premier Web site providing green power market information. The Network's Web site provides up-to-date information on green power providers, product offerings, consumer protection issues, and policies affecting green power markets. It also includes a reference library of relevant papers, articles and reports. The Green Power Network is operated and maintained by the National Renewable Energy Laboratory (NREL) for the U.S. Department of Energy. Additional information is available at http://www.eere.energy.gov/greenpower/conference/awards07.html

---


[Click Banner To Learn More]
[Home Page] [The Automator] [About] [Subscribe ] [Contact Us]