---
Ville de Quebec Smart Street Lights Save Energy With Echelon's Technology











SAN JOSE, Calif.--(BUSINESS WIRE)--Oct. 25, 2007--Echelon Corporation (NASDAQ:ELON), a leading provider of networking technology that is used to manage and reduce energy consumption, today announced that the Ville de Quebec is using Echelon's technology to reduce energy use in the city's streetlight system. The remotely controlled and monitored streetlight system uses Echelon's LonWorks(R) power line technology and i.LON(R) Internet Server to reduce energy use at times of peak demand upon request from the utility. The system has been installed in approximately 200 streetlights in the historical district of the city as a trial project, with a planned installation of another 800 streetlights by early 2008. Long term, Ville de Quebec plans to convert at least 1,000 lamps per year to the new system over the next ten years. Managed, smart street lights have been a largely European phenomenon driven by the high cost of energy pressuring limited civic budgets. The Ville de Quebec pilot is the first LonWorks streetlight system in North America.
"Echelon's technology allows us to remotely control the amount of energy used in our lighting systems. We can turn off decorative lights, dim streetlights and reduce non-essential lighting in a matter of minutes, helping reduce overall electrical consumption and freeing up energy during critical times for the utility, for example, during cold winter days, when energy demand is at its highest," said Guy Carignan, manager of the streetlight development team for the Ville de Quebec. "Because we have taken a networking approach, we view energy management as an application applied to the network. This means we reap additional benefits beyond energy management. For instance, the system helps us reduce maintenance and inventory costs by dimming lights in the middle of the night, so lamps last longer. We also know when lights are likely to burn out and when they do, we know their location. This allows us to intelligently schedule preventive and replacement maintenance to lower costs and increase public safety throughout the area."
Carignan continued, "We chose to install the new system in the historical district first because, in addition to its other benefits, the advanced lighting system really allows us to highlight the architecture of the older buildings. This adds a lot of charm to the area, especially during the winter months, and makes the area more attractive to tourists and locals alike."
Various cities in France, Germany, Ireland, Italy, The Netherlands, Norway, Spain and the United Kingdom are using Echelon's technology and products in streetlight solutions to reduce energy consumption. Some cities are saving as much as 40 to 50 percent on energy use with the system, including Oslo, Norway and Milton Keynes in the United Kingdom. The installation in the Ville de Quebec is saving 30 percent on energy use compared to the previous system.
"Streetlights are a large consumer of energy for cities, using up to 40 percent of a city's energy budget. If every city installed a similar system, this would go a long way to reducing energy use worldwide and therefore reducing carbon dioxide levels," said Anders Axelsson, Echelon's senior vice president of sales and marketing. "We believe that energy management applications and control networks are often one and the same, delivering a great ROI based on energy and operational savings. With consistent savings of 30 to 50 percent on energy use, we believe it not only makes economic sense but it is also environmentally responsible for cities to invest in monitored streetlight systems."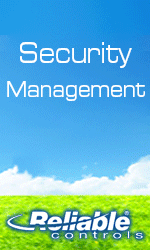 The monitored streetlight solution enables control through the power line network, thanks to Echelon's embedded power line transceiver. The transceivers communicate with Echelon's i.LON Internet Server, acting as a segment controller, which in turn communicates with monitoring software installed on a central computer back at the control center that records energy consumption, lamp status and fault information of each individual streetlight. This level of detailed information significantly reduces maintenance costs.
Echelon recently announced a new addition to the family of i.LON Internet Servers, the i.LON SmartServer(TM), which is optimized for street light applications. It can reduce installation time, simplify network management, and provide increased reliability in noisy environments thanks to the new repeating feature. It is also backwards compatible with the installed base of i.LON 100 Internet Servers, and can be integrated into these networks to provide enhanced functionality. The i.LON SmartServer will be available in December, 2007.
Echelon is offering an i.LON SmartServer technical training seminar on November 13 in Amsterdam, one day prior to the LonWorld(R) 2007 Conference and Exhibition. More information can be found at: http://www.echelon.com/ads/lonworld07/sessions/.
About Echelon Corporation
Echelon Corporation (NASDAQ:ELON) is a networking company that provides products and systems that can monitor and save energy; lower costs; improve productivity; and enhance service, quality, safety, and convenience by connecting everyday devices in utility, buildings, industrial, transportation, and home control systems. Tens of millions
of smart devices based on Echelon's LonWorks(R) products and Networked Energy Services (NES) systems are used around the world today, bringing benefits to consumers and industry. More information about Echelon can be found at http://www.echelon.com.
Echelon, LonWorks, i.LON, and the Echelon logo are registered trademarks of Echelon Corporation registered in the United States and other countries. SmartServer is a trademark of Echelon Corporation. Other product or service names mentioned herein are the trademarks of their respective owners.
---


[Click Banner To Learn More]
[Home Page] [The Automator] [About] [Subscribe ] [Contact Us]