---
E-Mon, LLC Announces Reseller Agreement With Tridium, Inc.











E-Mon to incorporate Tridium's NiagaraAX® and JACE®-2 technologies to extend Internet and Modbus compatible submetering into nationwide building automation and systems integrator markets
Langhorne, PA—October 26, 2007—E-Mon, the electric submetering market leader and manufacturer of the widely installed E-Mon D-Mon® product line, today announced a reseller agreement with Richmond, VA-based Tridium, Inc., the leading global provider of device-to-enterprise application software and Internet-based solutions. Under the terms of the agreement, E-Mon will focus on the development of a full suite of building automation products for the nationwide systems integrator market utilizing Tridium's widely installed JACE (Java Application Control Engine) hardware platform with NiagaraAX software.
NiagaraAX resolves the challenges associated with open systems, integration and interoperability issues by integrating diverse systems and devices into a single unified platform that can be easily managed and controlled in real-time over the Internet. Application development using Tridium's hardware and software platforms will dramatically reduce E-Mon's R&D investment and shorten the company's time-to-market for a wide range of new building automation solutions. In addition to the development of new products and services, E-Mon's installed base of almost one-half million pulse-output submeters will now be able to interface to Modbus, BACnet, LONworks and other protocols and web-based options to monitor and control lighting, HVAC, industrial equipment, plug load and other energy parameters.
"We're excited about partnering with an organization like Tridium, whose reputation as a leading open-systems provider is unequaled," said Don Millstein, president of E-Mon. "Tridium's popular Niagara Framework technology is the ideal platform with which to expand E-Mon's existing suite of building automation solutions, including Modbus-based meters and interval data recorders—with a new generation of interoperable metering products targeting building automation and other high-growth-potential markets."
One of the key segments that Tridium opens up for E-Mon is Systems Integrators, who use Tridium's JACE-2 technology to provide open-architecture building automation solutions regardless of specific protocols, products or technology. This agreement gives E-Mon access to Tridium's network of building automation distributors and more than 600 top system integrators.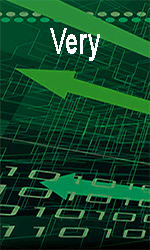 "As the leading provider of electric submeters for more than 25 years, E-Mon's leading-edge technology perfectly complements Tridium's open-architecture application framework," said Marc Petock, Tridium, Inc. director, global marketing & communications. "We're confident that this partnership will allow each organization to leverage the strengths of the other to expand our existing markets, reach new segments and drive significant growth in the process."
About E-MON, LLC
Established in 1981, E-MON is the industry leader in solid-state electronic kWh submeters, automatic meter reading software and other energy management products and services. E-Mon's products are installed worldwide for tenant billing, cost allocation, demand side management, energy conservation and load profiling in skyscrapers, shopping centers, airports, factories, office buildings, apartment buildings, college campuses and government facilities. E-Mon is an active member of the Alliance to Save Energy, the Association of Energy Engineers and the U.S. Green Building Council. For further information, visit: www.emon.com.

About Tridium, Inc.
Tridium is the global software and technology company that invented the Niagara Framework®, a software framework that integrates diverse systems and devices—regardless of manufacturer or communication protocol—into a unified platform that can be easily managed and controlled in real time over the Internet using a standard web browser. Niagara is an extensible platform that supports the rapid development of a wide range of web-enabled products and device-to-enterprise applications. For further information, visit: www.tridium.com.
---


[Click Banner To Learn More]
[Home Page] [The Automator] [About] [Subscribe ] [Contact Us]