---
New Ember Tools Enable Sophisticated ZigBee Applications on a Single-Chip











BOSTON, Sept. 30, 2008 – Ember today introduced new versions of its ZigBee development tools that let users create functionally rich, high-performance ZigBee applications within the confines of Ember's fully-integrated, ZigBee system-on-chip (SoC). The Ember chip is a true SoC combining a 2.4 GHz 802.15.4 radio, 16-bit microprocessor, flash, and RAM in a compact 7mm x 7mm package.
The new Ember InSight Desktop 2.0, xIDE 2.0 Development Environment and AppBuilder tools also sport new features that speed and simplify development of sophisticated ZigBee PRO applications, such as ZigBee Smart Energy (SE)-based devices that include ECC Security for device authentication, Energy Services Portal functions and in-the-field bootloading.
This high performance toolset together with EmberZNet PRO networking software make the Ember EM250 the only true system-on-chip platform supporting the ZigBee PRO Feature Set that can accommodate even the largest, highest performing ZigBee applications.
"Quality and rich features have always set Ember apart," said Joel Young, senior vice president of research and development and CTO, Digi International, a leader in device networking for business. "While other ZigBee vendors have not been able to keep up with the increasing demand for more application code space, Ember has made it possible to accommodate even the most sophisticated energy application on a single chip."
InSight Desktop 2.0 is a Windows-based network development and debug tool that delivers a powerful, network-wide view of ZigBee device operations. Leveraging the InSight Port integrated in Ember's silicon and Ember's InSight Adapter hardware, InSight Desktop 2.0 collects and graphically displays all ZigBee network transactions. Key new features include efficient large log file handling for more complex network event captures, enabling users to seamlessly drill-down from high-level network views to specific chip-level interactions. A new flexible filtering engine adds filter syntax that lets users filter on network events and transactions that were not previously visible. InSight Desktop 2.0 also includes a feature that automatically updates any necessary software to ZigBee nodes across the network.
The xIDE 2.0 is a complete integrated development environment for building EM250 applications. Consisting of a C-language compiler, assembler, source-level debugger, and graphical editing environment, xIDE 2.0 complements the InSight Desktop for embedded application development. The key enhancement is a new compiler that reduces total Flash memory utilization by as much as 8 percent or more, allowing significantly more device application software to be included on-chip. When combined with the efficiency of the EmberZNet PRO software, this new compiler enables the EM250 to offer more memory for customer applications than any ZigBee SoC on the market today. In addition to the compiler, xIDE 2.0 also includes new features for boosting performance with large projects, such as improved editing facilities, RAM usage statistics and the ability to view function call history.
The new toolset also includes an enhanced version of AppBuilder, an easy-to-use graphical tool for rapidly building products that earn official "ZigBee Certified Product" designation. The new version enhances support for ZigBee-certifiable Smart Energy applications. The recently ratified ZigBee SE Profile defines the standard behaviors of secure, easy-to-use, Home Area Network (HAN) devices, which are critical components of the utility industry's emerging Advanced Metering Infrastructure (AMI) and "smart grid" deployments. The enhanced AppBuilder provides improved user configurable attribute reporting and enables fast development of a variety of applications for standard and customized ZigBee SE devices, as well as support for ZigBee SE clusters.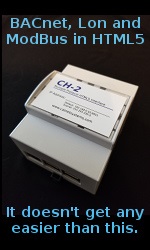 "One of the biggest challenges facing ZigBee system designers is balancing the requirements for ever more powerful, feature-rich, device applications that fit within the tight footprint of low-power chips," said Bob Gohn, Ember's vice president of marketing. "Ember's new tools and the EM250 SoC platform give customers a better way to develop and debug ZigBee applications for even large, complex devices. It is the only platform today to support ZigBee PRO on a true, fully-integrated system-on-chip."
ZigBee: Wireless Control That Simply Works
The ZigBee Alliance is an association of companies working together to enable reliable, cost-effective, low-power, wirelessly networked monitoring and control products based on an open global standard. The ZigBee Alliance is a rapidly growing, non-profit industry consortium of leading semiconductor manufacturers, technology providers, OEMs, and end-users worldwide. Membership is open to all. Additional information can be found at http://www.zigbee.org.
About Ember Corporation
Ember Corporation develops ZigBee wireless networking technology that enables companies involved in energy technologies – enertech – to help make buildings and homes smarter, consume less energy, operate more efficiently, and keep people comfortable and safe. Ember's low-power wireless technology can be embedded into a wide variety of devices to be part of a self-organizing mesh network. Ember is headquartered in Boston and has its radio development center in Cambridge, England, and distributors worldwide. The company is a promoter and Board member of the ZigBee Alliance and its platform is the "Golden Suite" for 802.15.4/ZigBee interoperability testing. For more information, please visit http://www.ember.com.

About Digi International
Digi International (NASDAQ: DGII), the leader in device networking for business, develops reliable products and technologies to connect and securely manage local or remote electronic devices over the network or via the web. Digi offers the highest levels of performance, flexibility and quality, and markets its products through a global network of distributors and resellers, systems integrators and original equipment manufacturers (OEMs). For more information, visit Digi's Web site at http://www.digi.com,

---


[Click Banner To Learn More]
[Home Page] [The Automator] [About] [Subscribe ] [Contact Us]