---
GridWeek(TM) 2008 Attracts Record Numbers for Smart Grid Conference











125+ Speakers and 700 Registered Attendees Convene to Advance the Smart Grid
WASHINGTON, Sept 30, 2008 /PRNewswire via COMTEX/ -- More than 700 registered attendees, including 125 speakers from business, government and academia, convened at GridWeek(TM) 2008 in Washington D.C. last week to present a collective progress report and vision for the Smart Grid. The consensus over four days confirms the smart grid's role in creating cleaner, sustainable and more reliable energy for the next century.
"The conference shows that the smart grid, a collection of information technology, transmission, metering and control technologies to improve power distribution and empower consumer control of energy use and costs, has moved well past theory," said Anto Budiardjo, president of Clasma Events, organizers of the GridWeek conference. "We're seeing smart grid solutions up and running today, and we see an industry coming together to build a modern grid for the next century."
Highlights from the GridWeek(TM) 2008 ( http://www.gridweek.com) program included: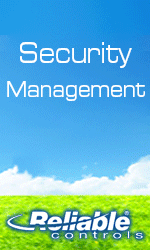 -- An opening day session with U.S. Senator Maria Cantwell (D-Wash.), Jeremy Rifkin of the Foundation of Economic Trends, Guido Bartles of IBM and Bob Gilligan from GE discussing the critical state of our current electric grid and the imperative for a smart grid.
-- A keynote address by Secretary Samuel Bodman of the U.S. Department of Energy discussing the government initiatives promoting the smart grid, along with a presentation by Enrique Santacana, president and CEO of ABB Inc.
-- A demonstration by Site Controls showing real-time energy monitoring of retail stores on the west coast, and the load shedding response that automatically shut down lights during a peak load, all viewed via live web cams.
-- The Smart Grid Awards(TM) were presented to six innovative individuals and organizations for advancing the smart grid vision, including IBM; Congressman Rick Boucher, chairman of the House Energy and Air Quality Subcommittee; Steve Hauser of the GridWise Alliance and GridPoint; Eric Lightner from the Department of Energy; Erich Gunther, chairman and CTO of EnerNex Corp; and Tom Sloan, representative from the Kansas State Legislature.
-- A closing presentation by Thomas H. Friedman, author of the new book, Hot, Flat and Crowed, and John Kelly of IBM Research, and John Fiedler, president of Southern California Edison.
Plans for GridWeek 2009 are underway for September next year at the Ronald Reagan Building, Washington, D.C. GridWeek 2008 was organized by Clasma Events Inc. in partnership with the Department of Energy and the GridWise Alliance, with platinum sponsor support from ABB, Elster, General Electric, IBM and SmartSynch. SOURCE GridWeek 2008 http://www.gridweek.com
---


[Click Banner To Learn More]
[Home Page] [The Automator] [About] [Subscribe ] [Contact Us]