---
Constellation Energy Announces New Solution for Businesses to Track and Mitigate Environmental Impacts











Pace's ecolink™ service selected to provide innovative carbon footprint solution for Constellation Energy customers
BALTIMORE-- Constellation Energy (NYSE:CEG) today announced that its subsidiary, Constellation NewEnergy, will offer a Carbon Footprint Solution to help commercial, industrial and institutional customers throughout North America manage their greenhouse gas (GHG) emissions. This new service is offered as part of the company's suite of sustainable solutions, which includes Renewable Energy Certificate (REC) products that may help customers offset carbon emissions associated with their electricity usage.
"Through this new service, we are offering our customers a solution that helps build a solid foundation for their comprehensive sustainability and environmental strategies," said Bruce McLeish, senior vice president of products and pricing for Constellation NewEnergy. "By offering both RECs and GHG tracking services, we can help organizations evaluate their impact on the environment, and then take action to mitigate that impact by purchasing RECs."
Constellation NewEnergy will leverage ecolinkTM, an innovative carbon management platform developed by Pace Global Energy Services LLC, to help businesses quantify, report and manage their GHG emissions. The new Carbon Footprint Solution has two deployment options for varied budgets: ecolinkTM Standard edition, an annual assessment of a company's GHG emissions profile; and ecolinkTM Manager edition, a comprehensive, dynamic carbon and environmental sustainability management platform.
"The pressure placed on companies by customers, regulators and shareholders to manage, report and improve GHG emissions performance are among the newest and most significant challenges for business leaders in the 21st century. Those who fail to address these new challenges with innovative applied solutions stand to lose their competitive position," said Tim Sutherland, chief executive officer of Pace. "We look forward to working with Constellation NewEnergy and its tremendous customer network to extend their already innovative suite of products and services."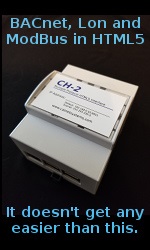 The Carbon Footprint Solution also enables businesses to increase the transparency of their sustainability practices, and more effectively communicate those practices to their customers, employees and regulators. In addition, this service provides a structured platform that can help prepare customers for participation in GHG emissions reporting programs, including the U.S. EPA Climate Leaders® program, the Carbon Disclosure Project and other emerging regulatory initiatives. Both scalable and flexible, the offering is easily customized for specific reporting needs and provides customers with a Web-based, enterprise-level system to manage their GHG emissions.
About Constellation NewEnergy
Constellation NewEnergy (www.newenergy.com), a wholly owned subsidiary of Constellation Energy (NYSE: CEG), is a leading competitive supplier of electricity, natural gas and energy-related services to commercial, industrial and institutional customers throughout North America. Constellation NewEnergy operates in all competitive energy markets throughout Canada and the United States, providing products that enable customers to effectively manage and control energy costs. Constellation NewEnergy's regional expertise, coupled with its national presence, provides customers with customized energy products and services while leveraging the assets of one of the strongest integrated energy companies in North America. Constellation NewEnergy, based in Baltimore, serves more than 19,000 commercial, industrial and institutional customers throughout 31 states and three Canadian provinces representing more than 15,000 megawatts of peak load and approximately 400 billion cubic feet of annual natural gas consumption.
About Constellation Energy
Constellation Energy (http://www.constellation.com), a FORTUNE 125 company with 2007 revenues of $21 billion, is the nation's largest competitive supplier of electricity to large commercial and industrial customers, and the nation's largest wholesale power seller. Constellation Energy also manages fuels and energy services on behalf of energy intensive industries and utilities. It owns a diversified fleet of 83 generating units located throughout the United States, totaling approximately 9,000 megawatts of generating capacity. The company delivers electricity and natural gas through the Baltimore Gas and Electric Company (BGE), its regulated utility in Central Maryland.
About Pace Global Energy Services, LLC
Pace Global Energy Services, LLC (Pace) provides expert energy and carbon management advisory services in support of industrial energy consumers, energy infrastructure developers, financial institutions, energy companies and public utilities. Now in its 32nd year of continuous service with a deep-seated ethic of customer service, Pace has a truly global perspective, having experience in more than forty countries on six continents. Pace is headquartered near Washington, D.C., with regional offices in New York, Houston, Columbia, Sacramento, London and Moscow. Learn more about Pace by visiting www.paceglobal.com.

---


[Click Banner To Learn More]
[Home Page] [The Automator] [About] [Subscribe ] [Contact Us]