---
Open Network Video Interface Forum (ONVIF) Opens for Membership











CHELMSFORD, Mass.--(BUSINESS WIRE)--The Open Network Video Interface Forum (ONVIF), founded by Axis Communications, Bosch Security Systems and Sony Corporation, today officially opens for membership. The purpose of the forum is to develop a global open standard for the network interface of network video products.
Joining the forum allows organizations to actively influence the development of the standard. Various classes of membership are available to accommodate individual levels of participation. Interested companies can choose a full, contributing or user member status. Tools and documentation will be made available to ONVIF members to facilitate the development of compliant products. Members will also have the right to use the ONVIF logo. The membership agreement explaining the membership rights and privileges can be downloaded from the ONVIF web site at www.onvif.org.

ONVIF is represented with its own booth (GA-134) at Security 2008 in Essen, Germany, October 7-10. Spokespersons of the association are available in the booth to present a demonstration of interoperability based on the framework of the standard. The ONVIF standard defines plug & watch systems and will be including device management, real time viewing, Pan/Tilt/Zoom control, metadata streaming and configuration and event handling. It uses state of the art technologies as defined by the IT industry. A technical outline of the standard is available at the booth.
The forum is planning the first meeting for members and interested parties in the beginning of December 2008. The event includes sessions about the forum's activities, membership possibilities and technical direction. The date and location will be posted on ONVIF's web site at www.onvif.org once it becomes available.
About ONVIF
Established in 2008, ONVIF (Open Network Video Interface Forum) is a global and open industry forum that is committed to the adoption of network video in the security market. ONVIF's mission is to facilitate the development and use of a global open standard for the interface of network video products. ONVIF membership is open to manufacturers, software developers, consultants, system integrators, end-users and other interest groups that wish to participate in the activities of ONVIF.
About Axis Communications
Axis is an IT company offering network video solutions for professional installations. The company is the global market leader in network video, driving the ongoing shift from analog to digital video surveillance. Axis products and solutions focus on security surveillance and remote monitoring, and are based on innovative, open technology platforms.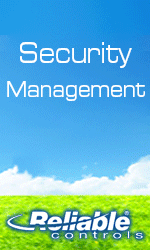 Axis is a Swedish-based company, operating worldwide with offices in more than 20 countries and cooperating with partners in more than 70 countries. Founded in 1984, Axis is listed on the OMX Nordic Exchange, under the ticker AXIS. For more information about Axis, please visit our website at www.axis.com.

About Bosch
The Bosch Group is a leading global supplier of technology and services. In the areas of automotive and industrial technology, consumer goods, and building technology, some 271,000 associates generated sales of 46.3 billion euros in fiscal 2007. The Bosch Group comprises Robert Bosch GmbH and its more than 300 subsidiaries and regional companies in roughly 50 countries. This worldwide development, manufacturing, and sales network is the foundation for further growth. Each year, Bosch spends more than 3 billion euros for research and development, and applies for over 3,000 patents worldwide. The company was set up in Stuttgart in 1886 by Robert Bosch (1861-1942) as "Workshop for Precision Mechanics and Electrical Engineering."
The special ownership structure of Robert Bosch GmbH guarantees the entrepreneurial freedom of the Bosch Group, making it possible for the company to plan over the long term and to undertake significant up-front investments in the safeguarding of its future. Ninety-two percent of the share capital of Robert Bosch GmbH is held by Robert Bosch Stiftung GmbH, a charitable foundation. The majority of voting rights are held by Robert Bosch Industrietreuhand KG, an industrial trust. The entrepreneurial ownership functions are carried out by the trust. The remaining shares are held by the Bosch family and by Robert Bosch GmbH. Additional information can be accessed at www.bosch.com.

About Sony Corporation
Sony Corporation is a leading manufacturer of audio, video, game, communications, key device and information technology products for the consumer and professional markets. With its music, pictures, computer entertainment and on-line businesses, Sony is uniquely positioned to be the leading electronics and entertainment company in the world. Sony recorded consolidated annual sales of approximately $88 billion for the fiscal year ended March 31, 2008. Sony Global Web Site: http://www.sony.net/

---


[Click Banner To Learn More]
[Home Page] [The Automator] [About] [Subscribe ] [Contact Us]