---
IFMA, ASHRAE Collaborate on Energy Efficiency Issues











ATLANTA — (Oct. 7, 2008) — With buildings accounting for 40 percent of primary energy use in developed nations, it is becoming increasingly important to find ways to build and operate them in an energy efficient manner. In recognition of this, the American Society of Heating, Refrigerating and Air-Conditioning Engineers and the International Facility Management Association are entering into an agreement that increases cooperation between the two groups.
The memorandum of understanding, to be signed at IFMA's World Workplace 2008 Conference & Expo, calls for sharing resources and collaborating on projects, publications, sustainability research and educational offerings that will be beneficial to both organizations' members and constituents. ASHRAE and IFMA will also work together on legislative and regulatory issues through their Washington, D.C., offices.
"Engineers and facility managers share an important relationship in creating and maintaining buildings that are safe, healthy and energy efficient," said Bill Harrison, ASHRAE president. "Now, ASHRAE and IFMA are seeking to take that cooperative relationship to the next level. This agreement strengthens the existing partnership between our two organizations. By working together on issues in the built environment, we can enhance our respective efforts to create a sustainable future."
"ASHRAE's indoor air quality standards have long provided benchmarks and guidelines for facility managers to use in keeping workers comfortable, safe and productive," said David J. Brady, IFMA president and CEO. "In the new era of triple bottom line accountability on financial, social and environmental contributions, the need for energy vigilance and conservation is greater than ever."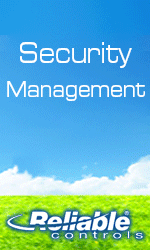 The memorandum will be signed at 2:30 p.m. on Thursday, Oct. 16, at a press conference during World Workplace. Long recognized as the world's premier educational and networking conference for facility managers and those in related fields, World Workplace brings industry leaders from the world's top business and government organizations together with educators and exhibitors to focus on the future of the work environment. Now in its 29th year, the conference will feature 83 educational sessions and new product demonstrations by more than 300 manufacturers from across the globe.
About IFMA:
IFMA is the world's largest and most widely recognized international association for professional facility managers, supporting more than 19,000 members in 60 countries. The association's members, represented in 125 chapters and 15 councils worldwide, manage more than 37 billion square feet of property and annually purchase more than US$100 billion in products and services. Formed in 1980, IFMA certifies facility managers, conducts research, provides educational programs, recognizes facility management certificate programs and produces World Workplace, the world's largest facility management conference and exposition. For more information, visit www.ifma.org.
About ASHRAE:
ASHRAE, founded in 1894, is an international organization of some 50,000 persons. ASHRAE fulfills its mission of advancing heating, ventilation, air conditioning and refrigeration to serve humanity and promote a sustainable world through research, standards writing, publishing and continuing education. For more information, visit www.ashrae.org.
---


[Click Banner To Learn More]
[Home Page] [The Automator] [About] [Subscribe ] [Contact Us]